Dive Through More Than 1,000 Dalí Paintings Online
Gala-Salvador Dalí Foundation's complete catalogue raisonné, which spans from 1910 to 1983, is sheer surrealist eye candy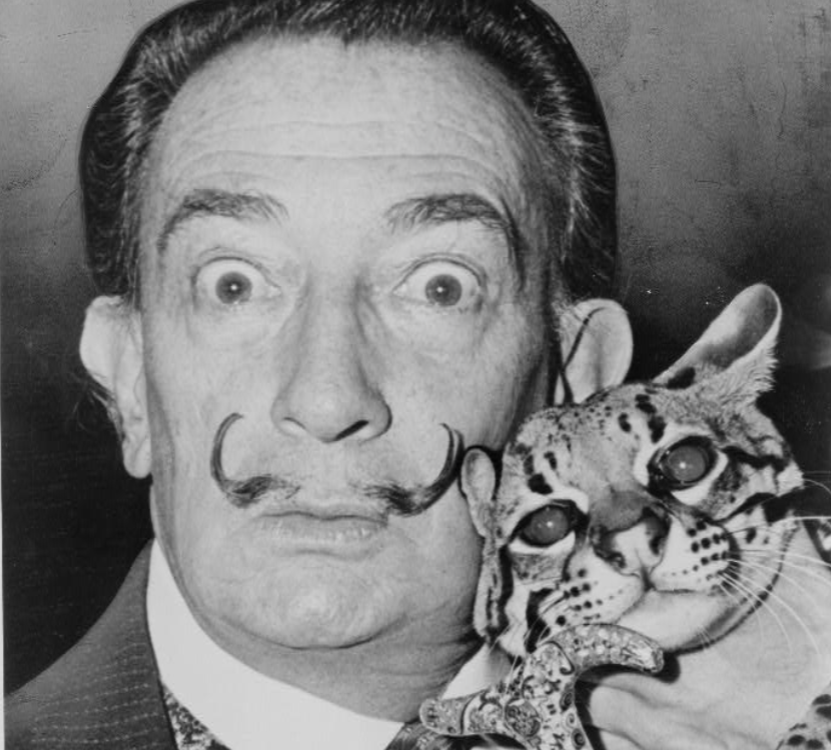 For the past 17 years, researchers at the Gala-Salvador Dalí Foundation in Spain have been hard at work examining, tracking down, cross-checking and authenticating every known painting attributed to Salvador Dalí. As Alec Evans of the Art Newspaper reports, the team has finally released a complete catalogue raisonné—or annotated listing—of more than 1,000 Dalí paintings. Better yet, the finished product is available for free online, making it possible for anyone with internet access to peruse the mustachioed artist's exuberant body of work.
The primary goal of the exhaustive catalogue is to provide definitive attribution to the many paintings that have been ascribed to Dalí over the years. Researchers scoured the documentary archives of several institutions, including the Gala-Salvador Dalí Foundation, the Dalí Museum in St. Petersburg, Florida, Madrid's Museo Nacional Centro de Arte Reina Sofía and the Centre Pompidou in Paris. The team also worked with the Museum Boijmans van Beuningen in Rotterdam to track down paintings in private collections. If doubts about a work's authenticity persisted, researchers then turned to Spanish conservation experts for technical data that could shed light on authorship.
Since 2004, the Gala-Salvador Dalí Foundation has been releasing the catalogue in sections, each one corresponding to a chronological period. The finished catalogue consists of five parts, spanning from 1910 to 1983 (as Estrella de Diego of El País points out, Dalí stopped painting not long after the death of his wife and artistic partner, Gala, in 1982). Taken in its entirety, the catalogue offers insight into the evolution of Dalí's works, from his early bucolic landscapes, to the wacky Surrealist paintings that made him a household name.
The foundation notes, however, that its catalogue is a "work in progress"; experts will continue to modify and expand the listing as new information about the artist's oeuvre comes to light. The foundation is also researching Dalí's graphic work and sculptures, which are not included in the completed catalogue raisonné; the team expects to release the first part its sculpture catalogue by late 2018.