The Boston Public Library Is Digitizing 200,000 Vintage Recordings
With the help of the Internet Archive, the recordings from the Sound Archives Collection will one day be available for free streaming and download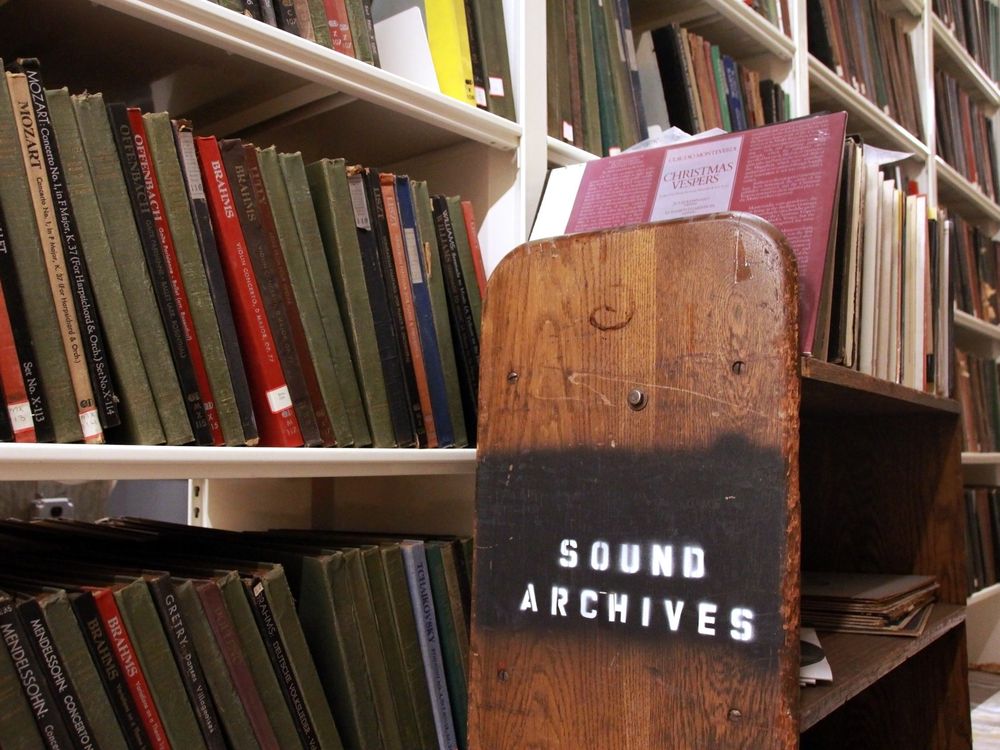 The 78-rpm disc crackles for a moment before the swing music kicks up, gleeful yelps erupt, and the band W. Lee O'Daniel and His Hillbilly Boys begin to sing the virtues of—what else?—mountain music and biscuits:
 I like mountain music/good old mountain music/ played by the real hillbilly band
I like bread and biscuits/big, white fluffy biscuits/My dear old ma just makes 'em grand.
This 1938 country relic, aptly titled "Please Pass the Biscuits, Pappy (I Like Mountain Music)," is now available online thanks to a collaboration between the Boston Public Library and the digital library Internet Archive. As Ashawnta Jackson reports for Atlas Obscura, the libraries have started the process of digitizing almost 200,000 songs from the Boston Public Library's Sound Archives Collection.
The catologue holds an eclectic range of vintage recordings spanning the early 1900s through the 1980s. There are pop records, jazz records, classical records, according to Emily Sweeney of the Boston Globe—everything from "Hangin' Tough" by New Kids on the Block to "Hitler's Inferno In Words, In Music: Marching Songs of Nazi Germany." 
The digitization project seeks to make these recordings—long un-catalogued and inaccessible—easily available for the public to discover.
"Through this innovative collaboration, the Internet Archive will bring significant portions of these sound archives online and to life in a way that we couldn't do alone," David Leonard, president of the Boston Public Library, says in a statement announcing the initiative.
The library's collection of 78 rpm recordings, fragile precursors to the LP that were made from shellac, will be included in the digitization effort as part of the Internet Archive's Great 78 Project, which is working to preserve more than 20 collections of obsolete sound technology.
"The simple fact of the matter is most audiovisual recordings will be lost," says George Blood, an audio preservation expert who will work on digitizing the library's collection, according to the library's statement. "These 78s are disappearing right and left. It is important that we do a good job preserving what we can get to, because there won't be a second chance."
Sweeney reports that officials from the Internet Archive have already started boxing up the recordings, which will be sent to Blood in Philadelphia. Where rights allow, the digitized recordings will be available for free streaming and download. Physical copies will be stored in San Francisco, where the Internet Archive is based.
As you might imagine, it will take years to digitize the entirety of the library's vast collection. But "Please Pass the Biscuits, Pappy (I Like Mountain Music)" is a pretty great way to start.