Boston Just Found a Time Capsule That No One Knows How to Open
The 113-year-old copper box is inside a golden lion statue's head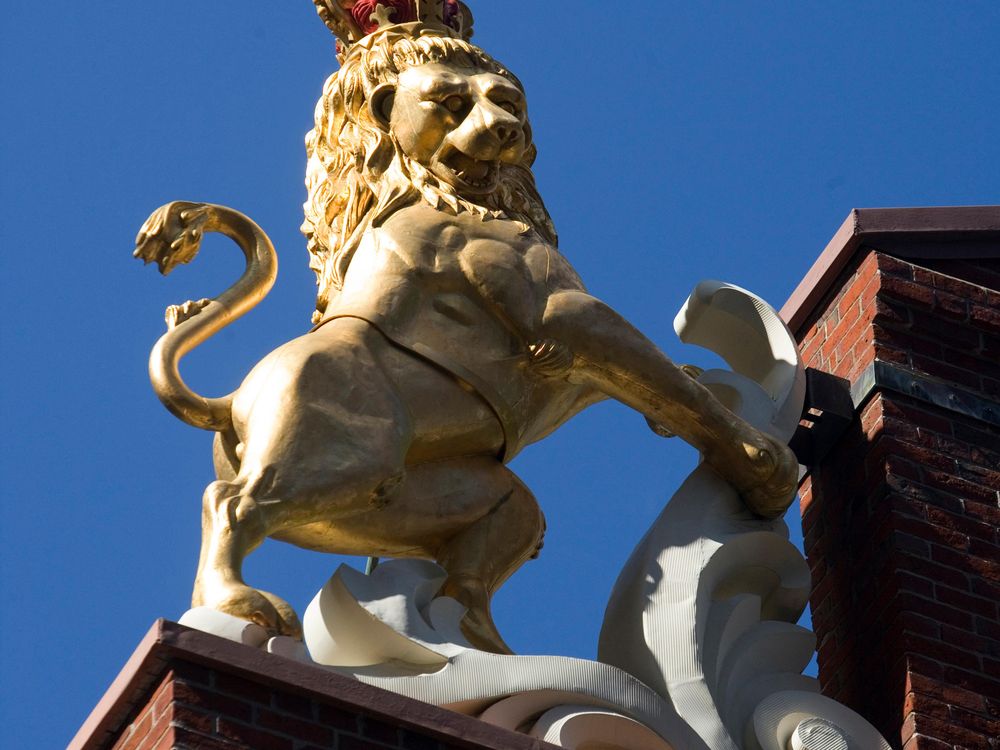 A 113-year-old time capsule was just found inside the head of a golden lion statue that lives atop the Old State House in Boston. But as of yet, no one is sure how to get the capsule out without damaging the iconic sculpture.
In 1901, the year of the capsule's en-lion-ment, the Boston Daily Globe ran a story detailing the contents. The time capsule is a copper box that should contain photographs, letters from Boston politicians and buttons from the presidential campaigns of William McKinley and Theodore Roosevelt, among other things, reports Reuters.
No one remembered the old article or the capsule until one of the original sculpture descendants sent a letter to the Bostonian Society a few years ago. When the lion was taken off the building for maintenance earlier this month, the society took the opportunity to thread a fiber-optic camera through a small hole and confirm that the capsule was in place. They plan to extract and open it next week, according to an article by Aileen Graef for United Press International. 
The lion head's box isn't the only time capsule being cracked this year. Letters from 1976 were buried at the site of an old log house in Perryopolis, Penn., will be opened in the first week of October. And the New York Historical Society has a time capsule sealed by President Woodrow Wilson that should be opened in 2014.
But not all time capsules are opened. According to an article by Rob Lammie for the Mental Floss, there could be about 10,000 time capsules around the world but 9,000 have been lost, destroyed or stolen. Or simply made inaccessible:
There is one time capsule that isn't exactly lost, but it might as well be. A brass capsule was placed on the campus of MIT in 1889. Unfortunately, everyone had forgotten it was there, and they wound up building the school's cyclotron particle accelerator on top of it in 1939. The accelerator has since been deactivated, but the capsule is just going to have to stay where it is for now - retrieving it would require moving the 36,000 pound cyclotron.
The International Time Capsule Society hasn't given up hope for some of those missing capsules, including a one containing 22 million American signatures to commemorate the U.S. bicentennial. It was stolen just before the President Gerald Ford would have sealed it on July 4, 1976.