A Bear and Her Cubs Took Over Vlad the Impaler's Castle
Romania's Poenari Castle was shut down to visitors after authorities had "close encounters" with the creatures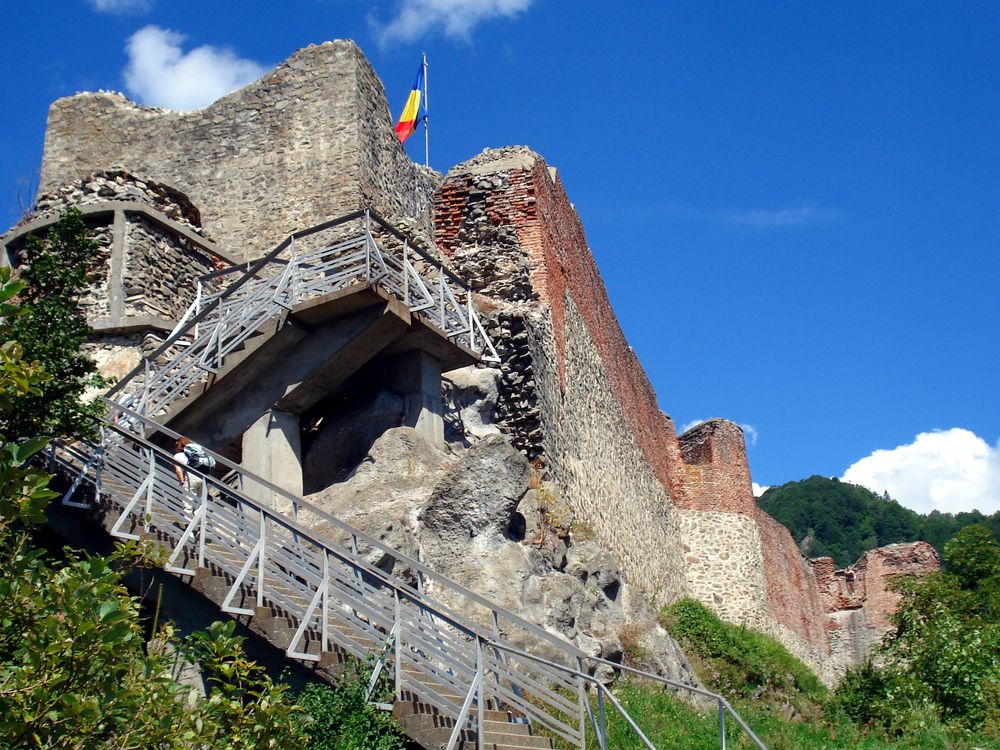 Romania's imposing Poenari Castle, once home to Vlad the Impaler, has been taken over by a new—and suitably fearsome—occupants. As the BBC reports, the castle was recently shut down to visitors after Romanian authorities had several "close encounters" with a protective mother bear that has been wandering through the area with her cubs.
Police have said that tourists who leave remnants of their picnics at the castle are to blame for the bears' presence there. Nevertheless, officials have agreed to capture the animals and move them to another location.
Poenari's furry inhabitants have quite the eye for real estate. The crumbling castle is located on a towering cliffside, surrounded by trees and mountains. Human visitors must climb almost 1,500 stairs to reach the site.
According to Romania Tourism, Poenari was built in the 13th century by the Wallachians, who lived in an area between the Carpathians and the Danube River. When Vlad the Impaler—so named for his signature method of disposing of his enemies—ascended to the throne of Wallachia in the 15th century, he ordered that the castle be repaired and transformed into one of his primary fortresses. As Atlas Obscura writes, legend has it that Vlad's wife flung herself from Poenari's towers when Turks placed the castle under siege.
Because of its association with Vlad the Impaler, Poenari has also been linked to Bram Stoker's Dracula. The author is said to have based his blood-sucking monster on the Wallachian prince, who was formally known as Vlad III Dracula—a sobriquet meaning "son of Dracul," according to Richard Pallardy of Encyclopedia Britannica. But Bran Castle, also located in Romania, is likely a better match for the looming Transylvanian abode described in Stoker's book.
Poenari's furry inhabitants may know nothing of the castle's creepy history, but when it comes to terrifying tenants, Vlad the Impaler has nothing on an angry mama bear.