Baby Panda Triplets Born In Chinese Zoo
At 15 days old, the panda cubs are still vulnerable, but are doing well so far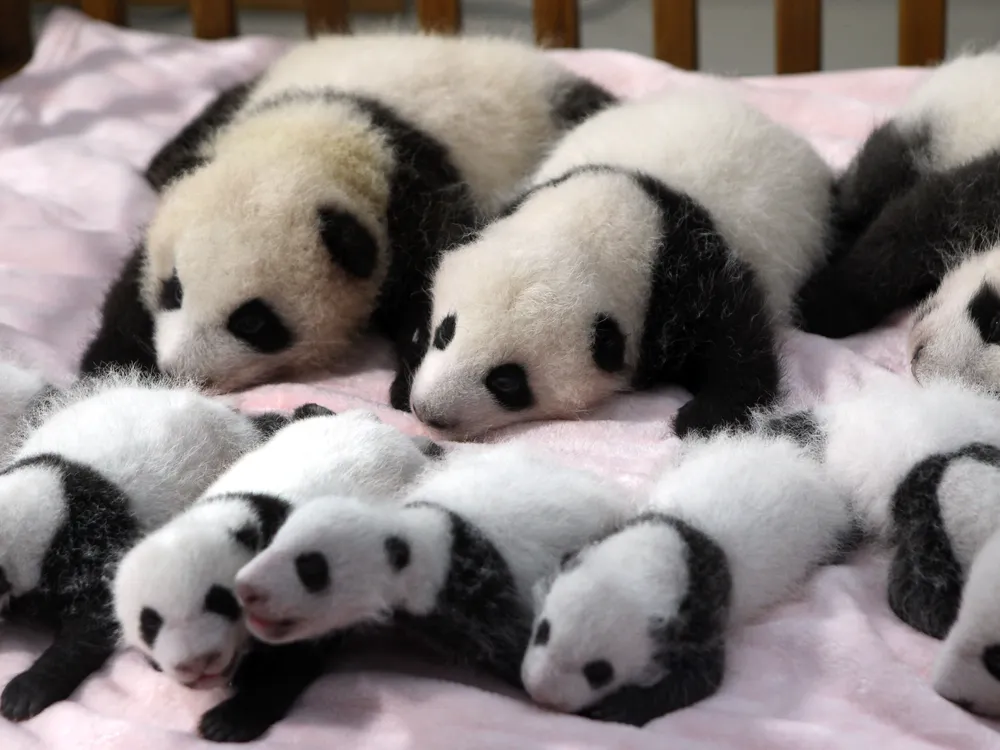 A panda at China's Chimelong safari park gave birth to triplets on July 29, and both mother and babies are going just fine, attended by a legion of panda experts and workers.
Pandas have notoriously low reproductive rates and are only able to conceive during a window of two to three days a year when the female ovulates. So any panda birth is exciting. Triplets? Even more so.   
The Guardian reports that it's too soon to fully celebrate yet, as panda newborns have very high mortality rates: 
An official from Sichuan Wolong national nature reserve, considered the foremost authority on pandas, said the trio were too young to be officially recognised as surviving, but that they were the only known panda triplets alive.

"We can only say they are surviving once they reach six months. For now they are indeed the only surviving triplets," said an official from the centre.
Researchers won't be able to determine the gender of the tiny triplets, weighing only a few ounces, until they are older. If you'd like to look into panda development, the National Zoo has a great timeline of the early years of a panda's life.