America's Goats Are Concentrated in Texas
In 2012, famers reported more than 2 million goats living in the U.S.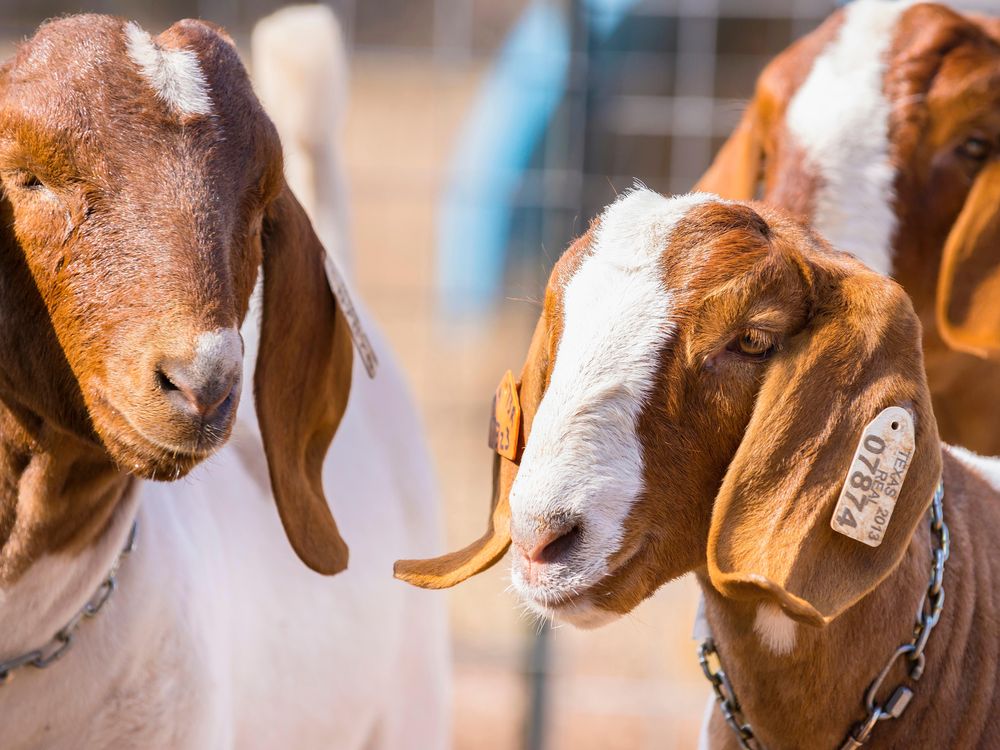 You didn't know you needed this map, but now that it's out you've got to see it: The Washington Post's Wonkblog has created a map of every goat in the United States. 
The data comes from the most recent USDA Agricultural Census, which provides a snapshot of the country's plants and livestock grown, acres worked, production expenses, farm sizes and more. The most recent census covered 2012 and reported a total of 2,621,514 goats.
For the Post, Christopher Ingraham writes, "America's goat population is heavily concentrated in the Southwest, Texas in particular. Nearly 80 percent of America's goats are raised for meat. Sixteen percent are raised for milk, with the remaining 6 percent is comprised of Angora goats raised for mohair."
In Texas, Edwards County boasts 45,699 goats. Please note that the 2013 census estimate puts just a scant 1,884 humans in the county's 2,117.86 square miles. That's roughly one person per square mile and 22 goats. Everyone there has 22 goats! (OK, that last sentence is a blatant misuse of common sense.) But 147 counties—those remote and extreme like Inyo county in California, home of Death Valley, or perhaps just not interested in goats, such as Nassau County, NY—have no reported goats at all.
The demand for goat meat is rising as more people from Africa, Asia and the Caribbean settle in the U.S. The new arrivals won't be the only ones eating goat meat: it's lean, it makes a nice curry, and restaurateurs, foodies and farmers alike are pushing the idea. It shouldn't seem odd: Howie Velie, an associate dean of the Culinary Institute of America told Modern Farmer that goats taste "like lamb."