American Girl Announces Boy
The toy titan's newest doll is a boy named Logan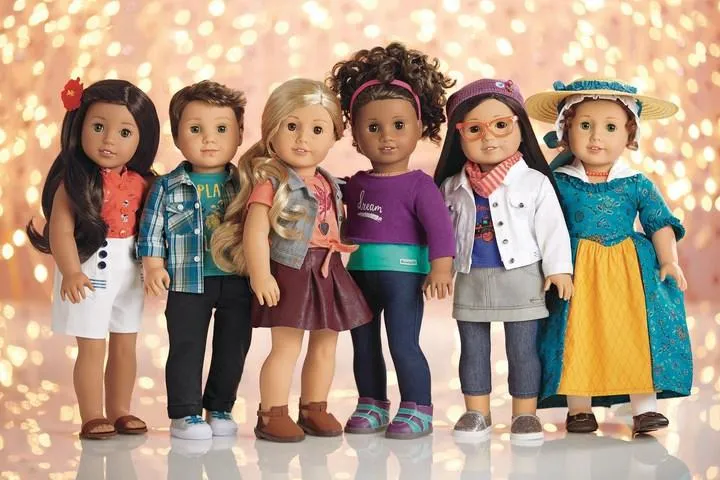 Are you a Kirsten or a Molly? A Felicity or an Addy? Those questions only make sense if you've ever steeped yourself in the world of American Girl dolls. Over 29 million of the spendy sensations have been sold since the brand launched in the 1980s—but until this year, every single one of those dolls has been a girl. That's all about to change. As Julie Creswell reports for The New York Times, there's a new American Girl doll in town, and he's a boy.
Logan Everett, as the new doll is named, bears several similarities to his sister dolls: He's 18 inches tall, will cost $115 and be part of a 30-year-old toy dynasty. A company spokesperson tells Creswell that the doll was created in response to widespread demand for a boy version of the popular dolls—demand so high that some fans would make their own boy dolls, DIY style, from existing American Girl models.
Though Logan is a standalone doll, he could also be considered a Ken of sorts—after all, he's an accessory to a starring act who's a girl. Logan is a bandmate of Tenney Grant, another newly released doll who is a Nashville songwriter. Tenney, Logan and other dolls are part of a collection with music-inspire accessories and outfits and a series of books that the company says will "inspire girls to share their authentic selves and to share their dreams."
But despite his supporting role, Logan has generated plenty of buzz about a company originally designed to use dolls to tell the stories of girls throughout history. As Racked's Julia Rubin explains, American Girl dolls got their start when Pleasant Rowland, an educational publisher, launched the brand in 1986. Rubin quotes a speech of Rowland's in which she says that The Pleasant Company, "was a girl company, and anything that was good for girls, was ours to give them."
The initial dolls had historical accessories and stories that highlighted important pieces of American history, like tensions between pioneers and Native American tribes and the horrors of child labor at the turn of the 19th century. But that initial vision has changed in multiple ways. In 1998, The Pleasant Company was acquired by Mattel. A decade later, the brand "archived" Samantha, one of its first three historical dolls. And though Samantha has since come out of retirement, many of the brand's historical dolls, including familiar names like Molly, have been put out to pasture. The brand's new approach, which focuses on introducing more contemporary characters with less contentious storylines, has garnered criticism, with The Atlantic's Amy Schiller saying the decision has rendered the dolls "smooth, unthreatening, and empty."
Though some might see Logan as another move away from what makes American Girl dolls unique, his arrival also highlights a shift in how advertisers view gender. Retailers like Target have done away with gendered labels in their toy section, and major makeup brands like Maybelline and CoverGirl now have men in their lineups. Whether as an advertising ploy or as a genuine bid to make buying more inclusive, one thing is clear—gender is the latest frontier for companies eager to leave a mark on both pocketbooks and the minds of consumers.