530 Years Later, Richard III Gets a Royal Reburial
The king's remains, which were found buried beneath a Leicester parking lot, will be reinterred this week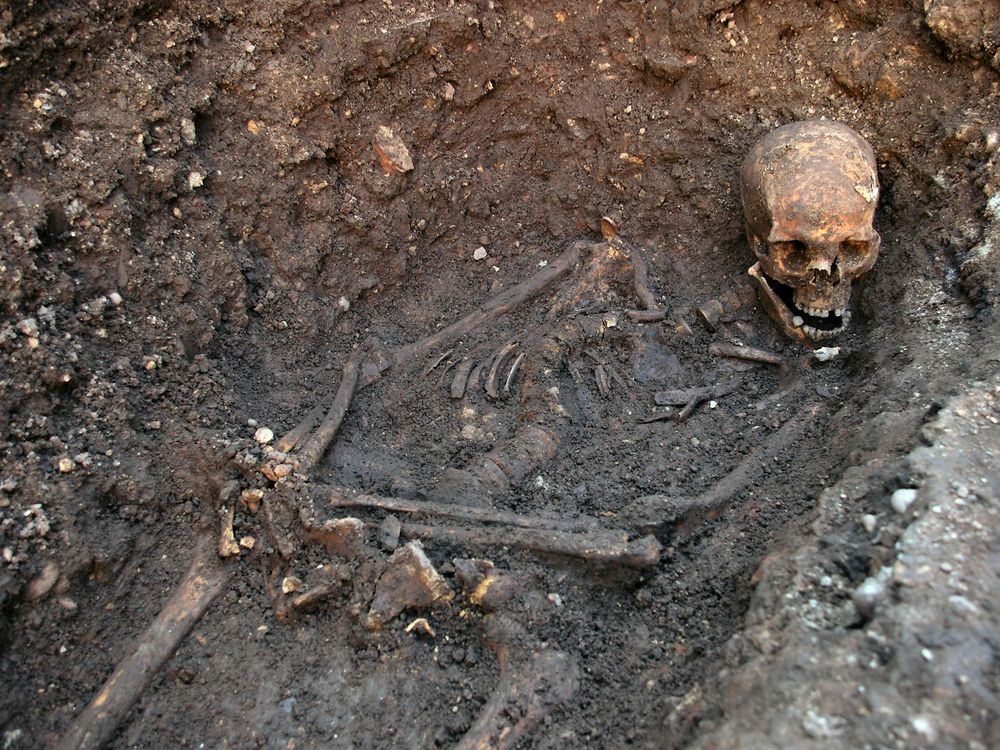 He survived rebellions, was immortalized by Shakespeare, and is the subject of much historical controversy. Now Richard III, the monarch whose body was discovered under a British parking lot in 2012, is being celebrated in Leicester, England, before his reburial on Thursday.
When the monarch was killed at the Battle of Bosworth Field in 1485, onlookers described him as "a miserable spectacle." His body was paraded through the streets of Leicester, mocked and stabbed, then dumped naked into a rough grave. But today the monarch was given a more kingly welcome. Thousands of onlookers lined the streets of Leicester this morning to watch a funeral procession, listen to a 21-gun salute and attend memorial services in the king's honor.
The Guardian's Maev Kennedy and Caroline Davies described the king's new coffin:
This time, inside the inner lead casket, the bones were laid out and packed into position with English wool and linen, and covered with an unbleached linen cloth, hand-embroidered with his white rose and white boar symbols. A potent symbol of his Catholic faith, rosary beads presented by the historian John Ashdown-Hill, whose research led to the search for the king's body, were placed in the coffin.
The discovery and analysis of Richard III's remains shed light on details of the monarch's life, such as confirming his scoliosis and revealing cuckoldry in the family. But it won't put an end to speculation about the monarch's checkered past (or crush rumors that the soon-to-be-buried monarch had a hand in the execution of his nephews).
For now, it's a week of solemn celebrations in what Leicester's Bishop is calling "a moment when, as a nation, we can touch a critical moment in our story, recalling the intense conflict of the wars of the Roses and the fundamental shift in the monarchy of the late Middle Ages."