The Demise of a Wooden Dinosaur
A Victorian-era naturalist thought he'd found a new kind of dinosaur, and he threw a fit when other naturalists disagreed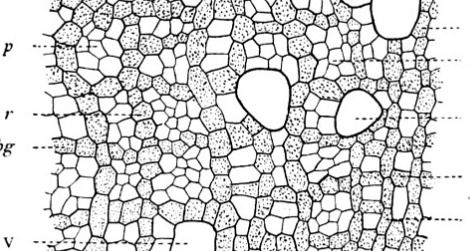 Naming a new dinosaur is a tricky thing. More often than not, previously unknown dinosaurs first appear as bits and pieces, and more than a few dinosaurs have been established on little more than isolated teeth. Thanks to the uncertainties often inherent in describing new dinosaurs, sometimes what seem to be novel species turn out to be parts of previously known animals. That's just how science works—ideas are constantly being investigated and tested. But I'm sure that was little consolation to a 19th century scientist who mistakenly named a new dinosaur from petrified plants.
In 1887, naturalist Abbe G. Smets announced the discovery of Aachenosaurus multidens. Not much of the organism survived in the fossil record—just two dark-colored fragments—but Smets was so confident in his ability to restore the whole animal that he issued a full-scale restoration of a Hadrosaurus-like dinosaur.
Other naturalists were not impressed. Paleontologist Louis Dollo and botanist Maurice Hovelacque didn't see a dinosaur in the fossil pieces. The fragments, Dollo and Hovelacque concluded, were actually bits of fossil wood!
Smets was outraged. How dare Dollo and Hovelacque deride his discovery? Smets viciously attacked his peers in print, but this only undermined his case. The microstructure of the fossils clearly revealed them to be wood, not bone, and Smets' anger could not change that fact. As naturalists G.A. Boulenger and Richard Lydekker wrote in a 1889 Geological Magazine article about the controversy, Smets appeared to:
… have followed the Old Bailey maxim, that when you have no case, the only thing left is to abuse the plaintiff and all connected to him.
Indeed, Boulenger and Lydekker were especially aggravated to find that Smets had attempted to use their research to discredit Dollo and Hovelacque. Both men were well-respected naturalists and no amount of name-calling by Smets was going to change that. Smets was only making a fool of himself by trying to turn other naturalists upon each other, and his wooden dinosaur rotted away.