Sarah Zielinski Wins Writing Award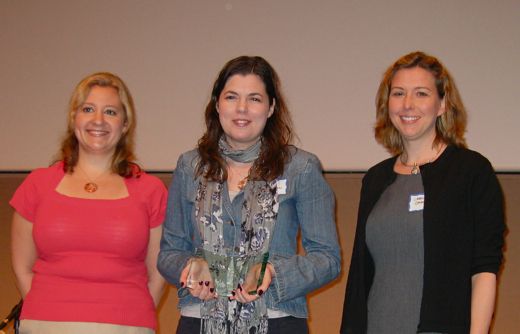 Congratulations to Sarah! The D.C. Science Writers Association presented her with its Newsbrief Award this weekend for her Surprising Science post "Rare Earth Elements Not Rare, Just Playing Hard to Get."
The award is the only one of its kind for science writing. Other awards recognize long or investigative or multi-part stories. But most of what writers write—and most of what readers read, especially online—is short pieces.
The idea for the award came in part from Christine Dell'Amore, a former Smithsonian intern who now works for a publishing company called National something-or-other... Geographic, that's it. She says Sarah "impressed the judges with her entertaining, well-researched and educational article."
Sarah says her story started with a question: Just why does China have so much control over the world's supply of rare earth elements? When she couldn't find an easy answer, she answered the question herself. As in so many of her posts for Surprising Science, she took on an important, timely, complex topic and covered it with efficiency, humor, clarity and pizzazz.