A Photographer Documents the Effects of Climate Change on Maine's Intertidal Zones
A marine biology student at Northeastern University captures the vulnerable organisms that have to survive high and low tide
As Tim Briggs strolls along the beach in Tidal Falls, Maine, he spies a group of harbor seals frolicking in the water. The 22-year-old marine biology student grabs his camera and begins snapping pictures. "Everyone loves seals," he says with a chuckle. Which is true—but the playful creatures are not who he is here to photograph today.
Briggs' subjects are much smaller, spikier, and perhaps less obviously charismatic. They are the mussels, barnacles, algae, crabs and sea stars that create the complex and delicate miniature ecosystems along coastal areas. Briggs is here as an undergraduate researcher and photographer on a research trip for Northeastern University's Marine Science Center. His photos will appear on Northeastern's College of Science news site as well as in outreach and educational materials.
The purpose is to study temperature and environmental trends to predict how climate change affects the variety of organisms within the intertidal zones—the area of the beach between high and low tide. Using biophysical computer models, the Northeastern team, headed up by marine biologist Brian Helmuth and including other professors, graduate and undergraduate students, forecasts and monitors the body temperature of the intertidal zone's foundation species, organisms that are critical to maintaining an ecosystem's stability. In having to survive both ocean environments at high tide and terrestrial environments at low tide, intertidal species such as starfish, barnacles and shellfish, are particularly susceptible to changes in temperature, which can lead to mass die-offs.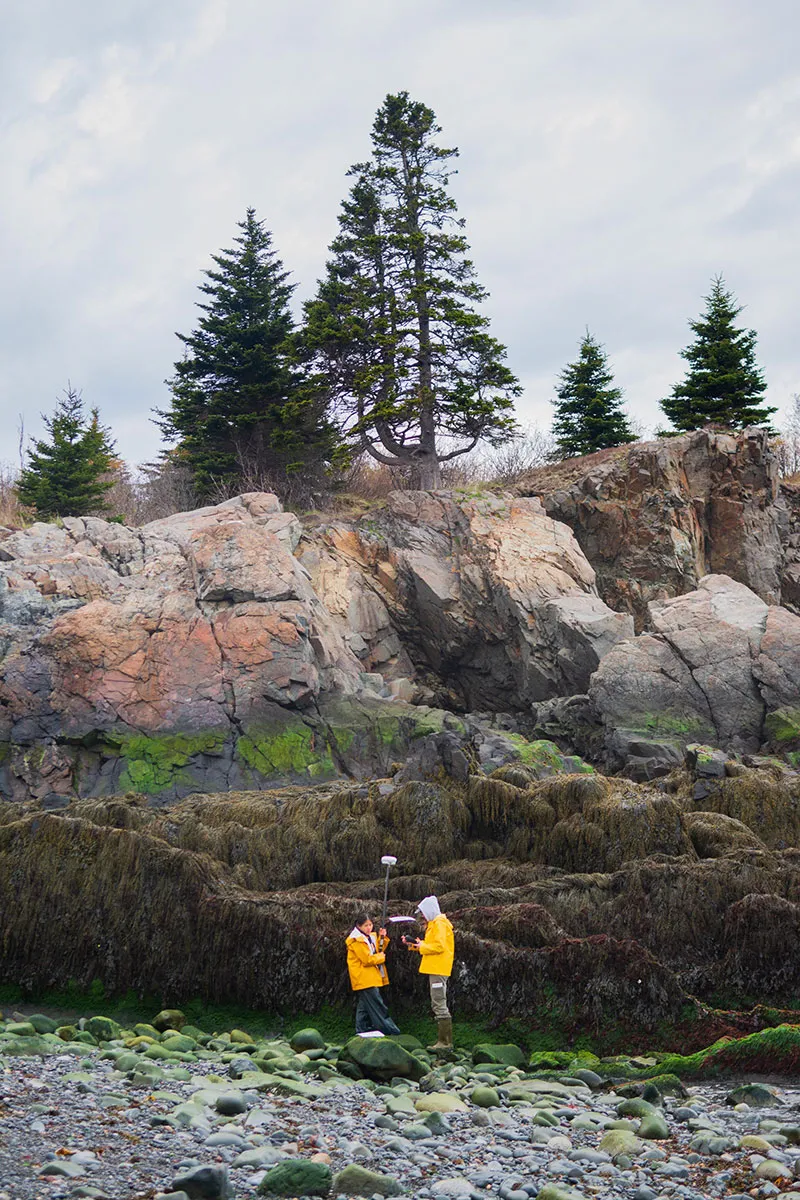 "The animals here form the base of a number of food chains," Briggs explains. "The plankton in the intertidal areas feed the fish that feed the seals out there. It's a cascading effect." Intertidal zones help coastal human communities as well by acting as storm buffers. Specifically, the physical structures of mussel and oyster beds absorb the impact of waves along the coastline, lessening erosion and preventing flooding. A 2016 study conducted in New York Harbor by the University of Massachusetts Amherst indicated that healthy oyster reefs would mitigate damage to coastal communities during large storms such as Hurricane Sandy.
Environmental activists and similar organizations unfailingly use the most charismatic animals and the most exotic locales as exhibits when discussing the threat of climate change—and for good reason. From a communications standpoint, a polar bear stranded on an ice floe should elicit far more sympathy than overheated, dying clams. Unfortunately, this also communicates to aspiring marine biologists that they perhaps can't make a difference unless they can travel to the Arctic, Mexico or somewhere suitably far away. The work that students like Briggs are doing in Maine proves otherwise. Climate change can be studied anywhere, including one's own backyard.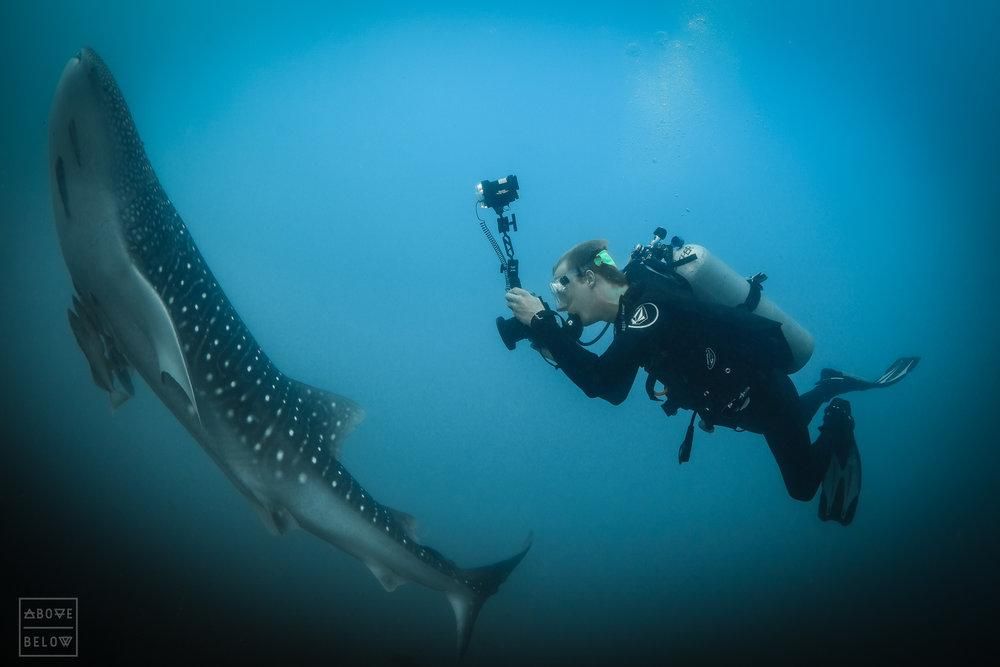 Growing up in Connecticut, Briggs spent most of his childhood coming out to the coast of Massachusetts, where he was SCUBA-certified and first connected his love of diving with photography. He recalls being underwater and thinking, "Hmm, everything under there is way cooler, and I should get a camera for that." Briggs clarified that most cameras are not meant to go underwater and require a special case. He uses an Olympus OMD EM5 MK II, along with the appropriate case for underwater use.
Last summer, Briggs won the sporting goods giant Volcom's #thisfirst photography and videography competition, headlined as 'make your passion your paycheck.' As part of the award, along with a cash prize, Volcom facilitated a diving trip to Mexico where Briggs had an unexpected meeting with a behemoth. "We had low visibility, and when I saw two guys bolt in one direction, I was expecting something cool, but to see a whale shark materialize out of nowhere was pretty wild," he says. Volcom also sent Briggs to a marine mammal research and rehabilitation center in Sausalito, California, and on a whale watching trip in Maui, Hawaii, where he heard the singing of humpback whales.
"A lot of people come into marine biology wanting to study dolphins and sharks," but the intertidal can be just as fascinating, says Briggs. It goes beyond just this one environment in Maine.
"Studying smaller zones like the intertidal can be vitally important to the larger system," he adds.