Dinosaur Sighting: "Safety Steve"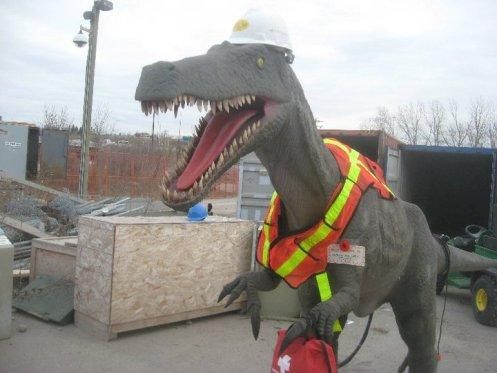 Today's sighting comes to us from reader Teresa, who passed along this photo of "Safety Steve" from when the Dinosaurs Unearthed exhibit was being loaded up after a run at the Calgary Zoo. Every such operation requires someone to oversee safety, and I know I would pay attention to a Baryonyx on the job. Says Teresa, "I think it's safe to say that due to the diligence and passionate ferocity for safety by Safety Steve no accidents occurred during the deinstallation and no humans were harmed."​
Have you stumbled across a dinosaur in an unexpected place? If you have, and have a photo of the encounter, send it to us via [email protected]!