Cast Your Vote for Britain's National Bird
An online campaign is asking the public to choose from a list of ten finalists whittled down by birders and conservationists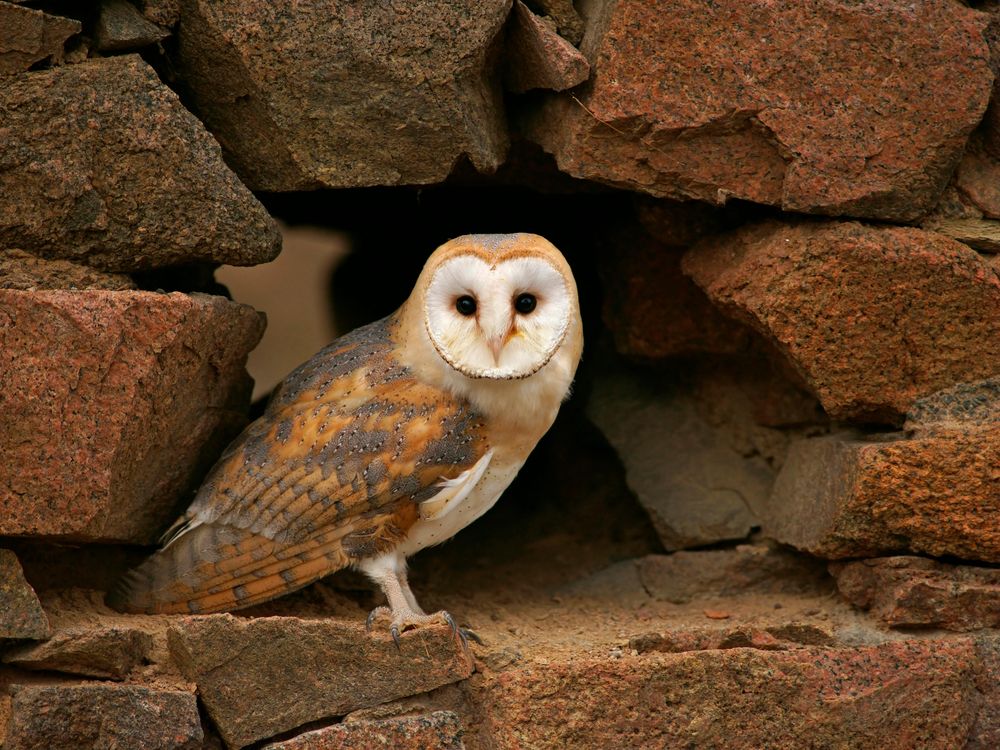 When it comes to choosing national symbols, the United Kingdom seems to favor the royalty of the world's flora and fauna. The lion is its national animal, the rose is its national flower and the oak is its national tree. But the collective territories of England, Scotland, Wales and Northern Ireland have never named a national bird. While the robin is commonly called "Britain's favourite" avian species, it was elected only informally in the 1960s.
As founder of the Vote National Bird campaign, ornithologist David Lindo thinks it's time to make things official—and maybe even unseat the red-breasted icon. Since consulting with members of British birding and conservation groups last year, he has narrowed the contest to ten finalist species, chosen in part for how they might inspire the next generation of bird-lovers. He is now gathering votes from the public, who have until May 7 to cast their online ballot. Lindo plans to bring the elected species before British politicians after the country's general elections that same day to have it made official. He has already found widespread support for the campaign among politicians in the incumbent and competing parties, as well as various environmental groups.
Lindo says he wants the vote to educate people and galvanize them to think more about Britain's wildlife. He believes Britain's top candidates for a national bird would have been completely different even 50 years ago, considering the environmental changes that have affected bird life in the region. "Many of the most common birds in the 1950s are now very rare," he explains. "There are several birds off the list that I personally think should still be there, like the cuckoo or the nightingale, but children today are growing up more separated from nature, so it's little surprise that some species are out of sight and out of mind."
So far, support for individual birds varies considerably. Apart from differences in appearance, behavior and sound, some of the species on the list have restricted ranges and are less recognizable across the country. The birds also have different cultural resonances among the U.K.'s member nations. Lindo hopes the national bird elections will be repeated to help negotiate these differences, rather like the elections for their human political counterparts.
"I would guess the election will happen once every four years or so, and because it's happened already, more people will be ready for it next time. It all depends on how it's all received come the day, when it's announced," he says. Consider the top ten birds in this slideshow, then vote online:
Barn Owl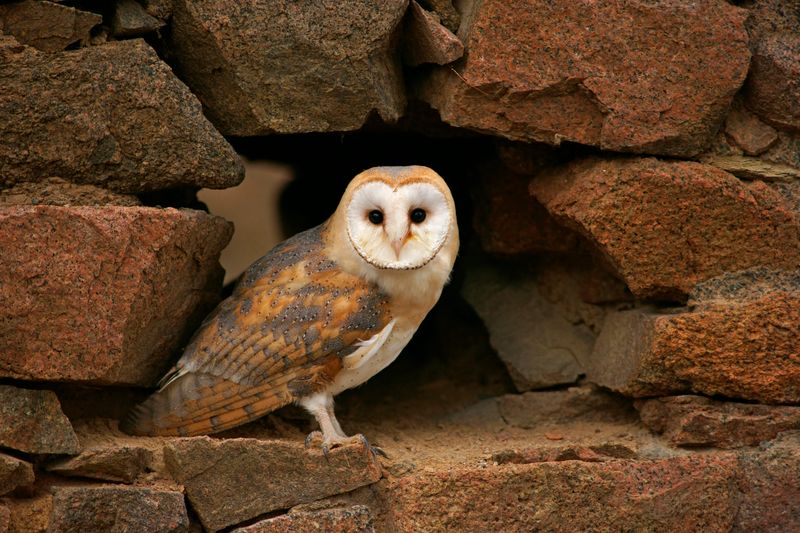 The barn owl is synonymous with farmland and the English countryside, and it never fails to captivate people who are lucky enough to glimpse the predatory bird at night, dawn or dusk. Being crepuscular means the owl gets less face time with the public, but any lack of exposure before the publication of the Harry Potter series has since been resolved for all owls in the U.K.
European Blackbird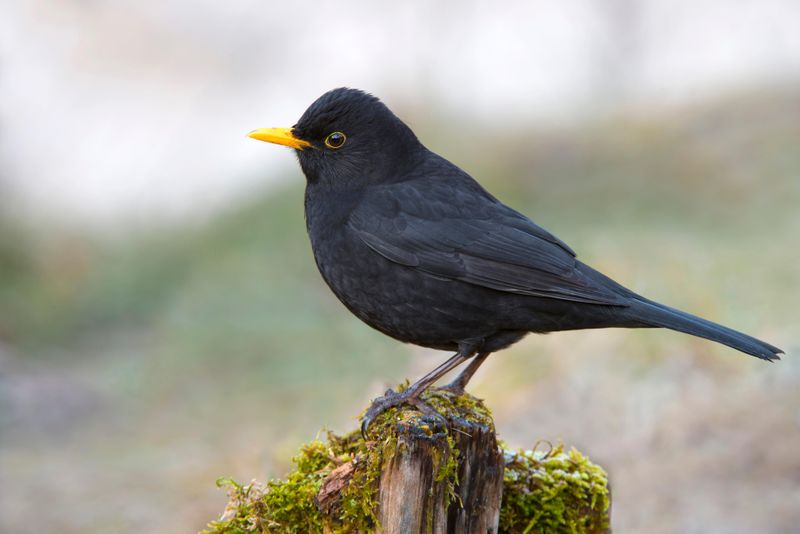 In the Middle Ages, four and twenty blackbirds were being baked in pies. After the Industrial Revolution, the advent of the Victorian garden brought the species into backyards instead, where their songs captured people's hearts. "The thing most people love about blackbirds is the male's fantastic song, which evokes feelings of relaxation in summer days because it's very common during that time of year" Lindo says. "It reminds people of home."
Blue Tit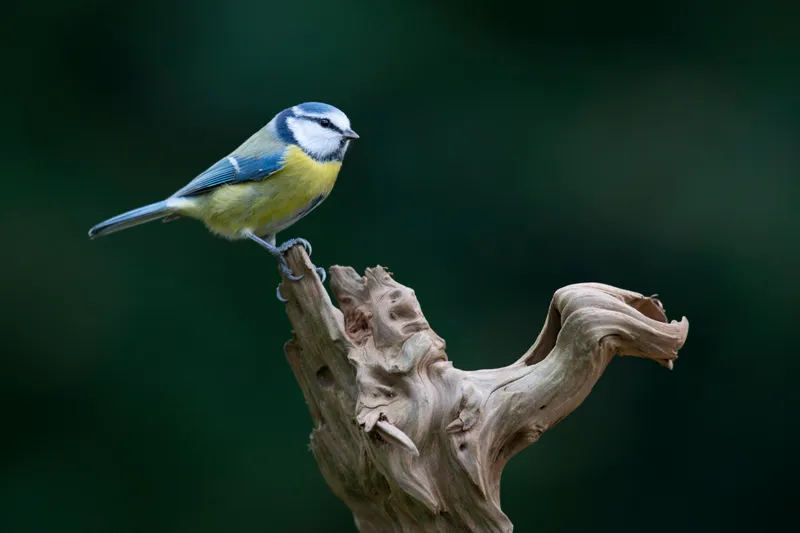 Relatives of the chickadee, blue tits display the same cunning and wiliness that endear their North American counterparts to birders in the U.S. During the 1950s and '60s, when people had milk delivered to their doors, Lindo remembers how blue tits "used to learn how to peck the foil on each bottle" to drink the cream that collected at the top. "Even though it was annoying to some people, they still loved it because it was quite a characterful thing to do. So I think they've always been in the British psyche."
Hen Harrier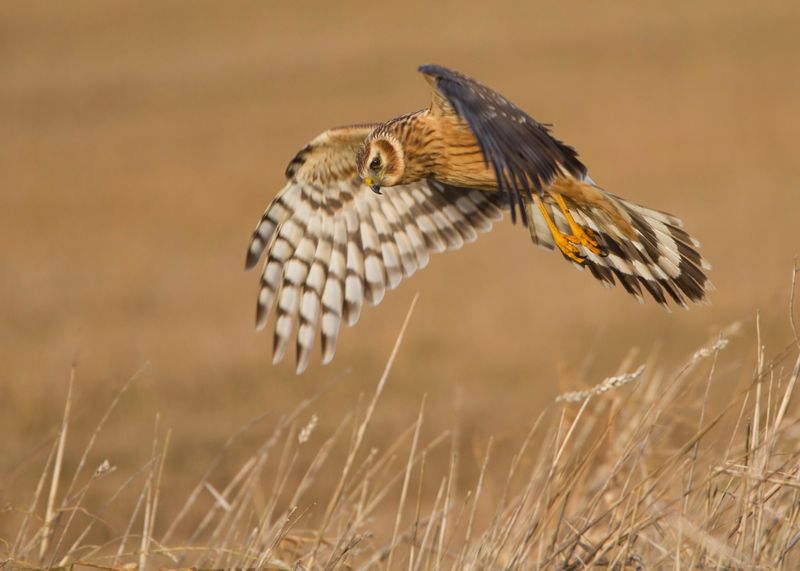 Gamekeepers and landowners have regularly shot hen harriers across Britain to protect the lucrative red grouse trade. But a few hundred raptors have never posed much of a threat to the popular game bird, which has been bred in the hundreds of thousands. As England's most endangered raptor, its position in the top ten may be thanks to several high-profile conservation programs launched in recent years.
Eurasian Kingfisher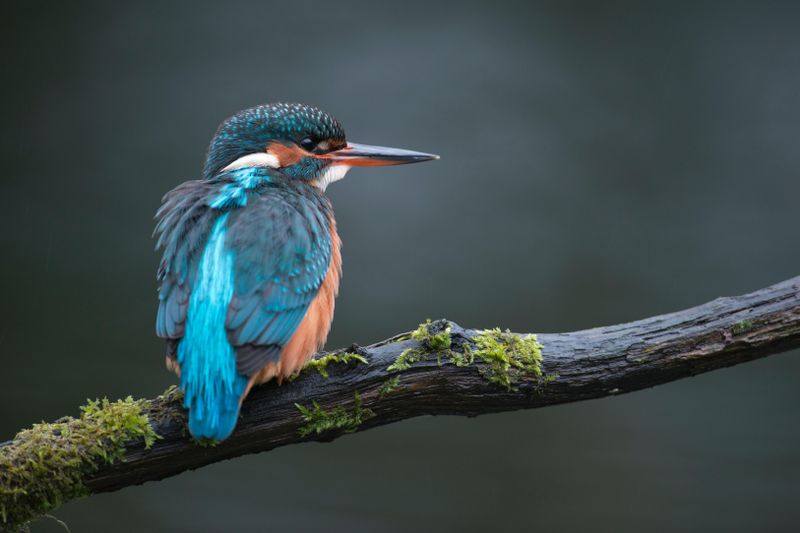 "People love knowing that there's a kingfisher near them—it's really our tropical bird," says Lindo. This iridescent blue hunter is often difficult to see and moves very quickly. But it has dazzled generations of British fishers and water-goers, and it has a longstanding association with riversides.
Mute Swan
Elegant, graceful and extremely powerful, any unmarked mute swans found in open waters are technically the property of Queen Elizabeth II and two British livery companies, according to an edict set forth in the 12th century. Were it not for the introduction of delicious wild turkeys in 1526, the swan might have been hunted to extinction, but instead these waterfowl are ceremoniously counted every year.
Atlantic Puffin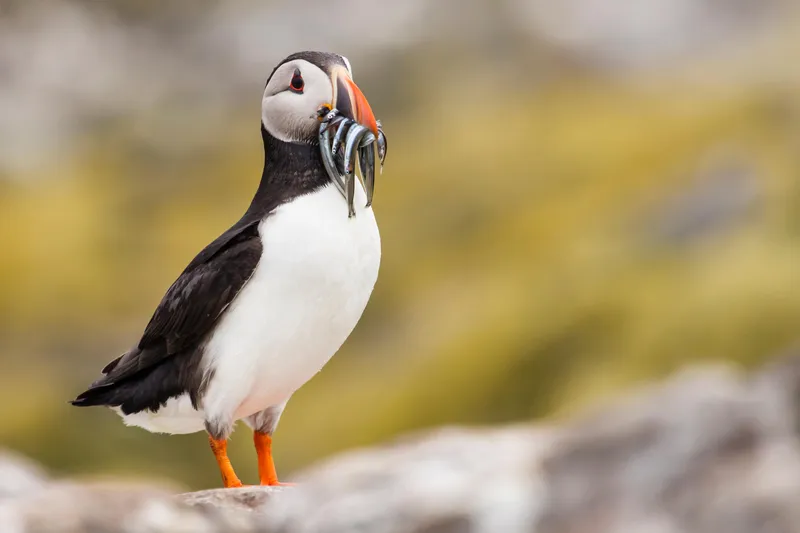 Lovingly referred to as sea parrots, the Atlantic puffin is Britain's version of the penguin, according to Lindo. "It's quite an endearing bird, and as such is held close to people's hearts. It's also a bird that kids recognize, although I suppose 90 percent of the population have never seen one [in the wild]." That's because these birds breed on the English coast in summer, then return to the sea in what could be a fitting tribute to Britain's own seafaring history.
Red Kite
It's hard to bounce back from the brink of extinction when a mid-15th century Scottish king decrees you should be killed whenever possible. But the red kite represents a conservation triumph, having all but shed its undeservedly negative reputation as a thief and a pest. Thanks to rigorous protection efforts in the last century, the U.K. red kite population has increased from just 10 or 12 breeding pairs in Wales at the turn of the twentieth century to a number too large for the Royal Society for the Protection of Birds to survey.
European Robin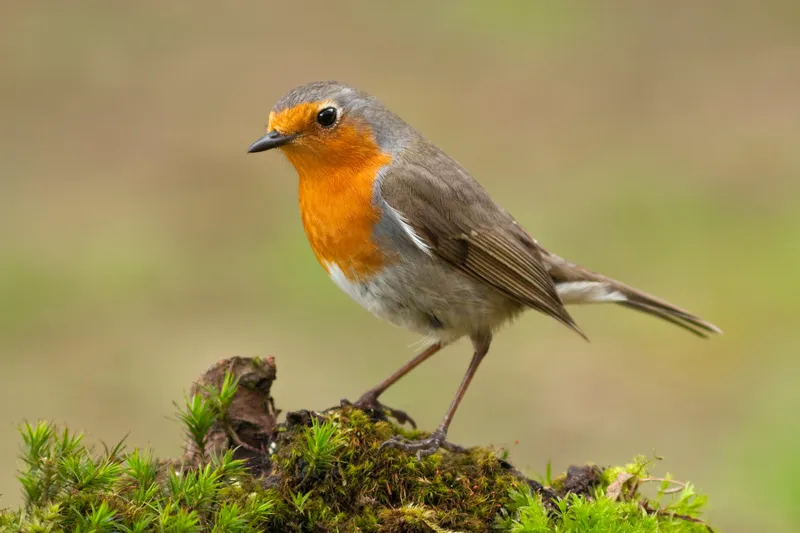 Few birds can match the European robin as an omnipresent figure in British culture. According to ethno-ornithologist Andrew Gosler, it has over 40 folk names and appears as a referent in the names of at least a dozen other British species. The species is fiercely territorial, exhibiting "a bulldog mentality that British people kind of love," according to Lindo. While most robins are only migrants in Britain, once on the island they also become garden opportunists, approaching gardeners the moment they start digging in the soil for a chance to find food.
Eurasian Wren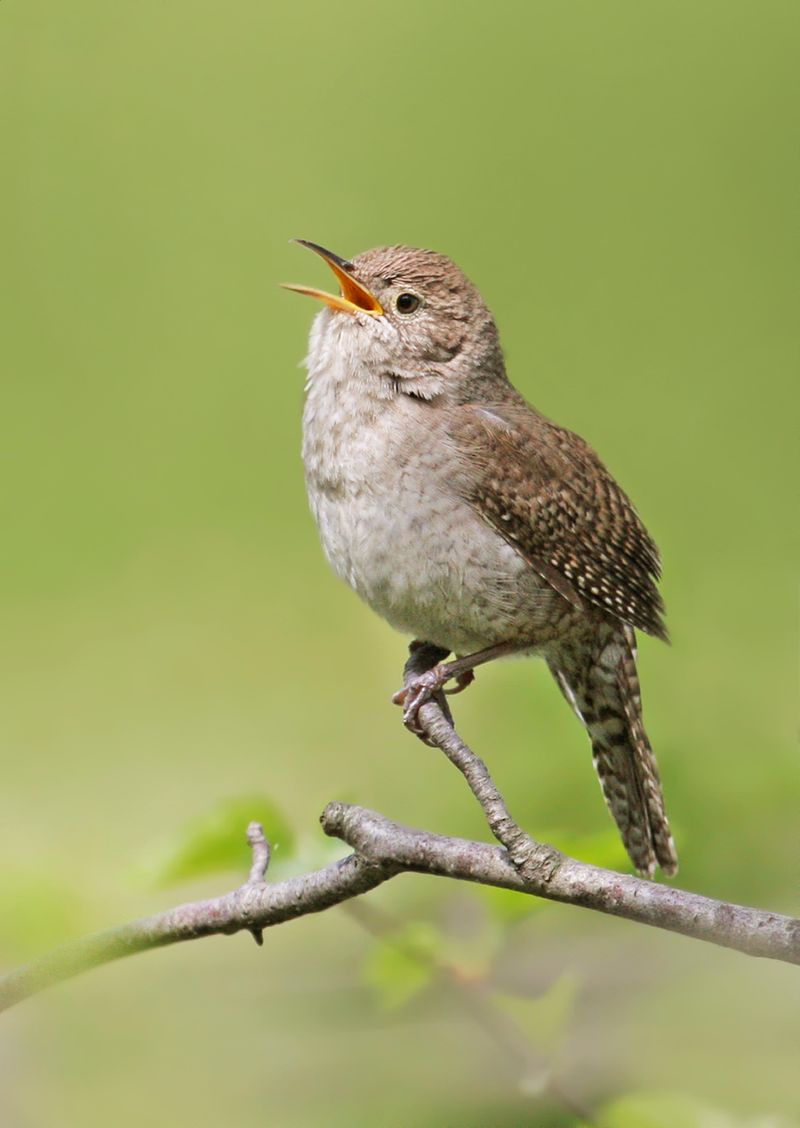 Allegedly worshipped by the druids, the Eurasian wren's song is uncommonly beautiful and complex. "A lot of people don't realize it's even around until it sings, even though it is not shy," says Lindo. All other wren species breed in the New World, but that hasn't stopped the Eurasian wren from becoming England's most numerous breeding bird. Like the robin, it is extremely territorial and can colonize new nest sites very quickly and aggressively. It is even known to cohabitate individual nest boxes in groups of up to 60 birds.