Will Electric Scooters Take Over the World's Mega Cities?
A well-funded startup called Gogoro unveils its e-scooter and a plan to install ATM-like battery stations in urban areas
The number of "mega cities," or those with over 10 million residents, grew from 10 in 1990 to 28 in 2014, according to the United Nations. That figure is expected to reach 41 by 2030.
"This is the beginning of something huge," says Horace Luke, co-founder and CEO of Gogoro, during a technology demonstration for reporters in San Francisco last month.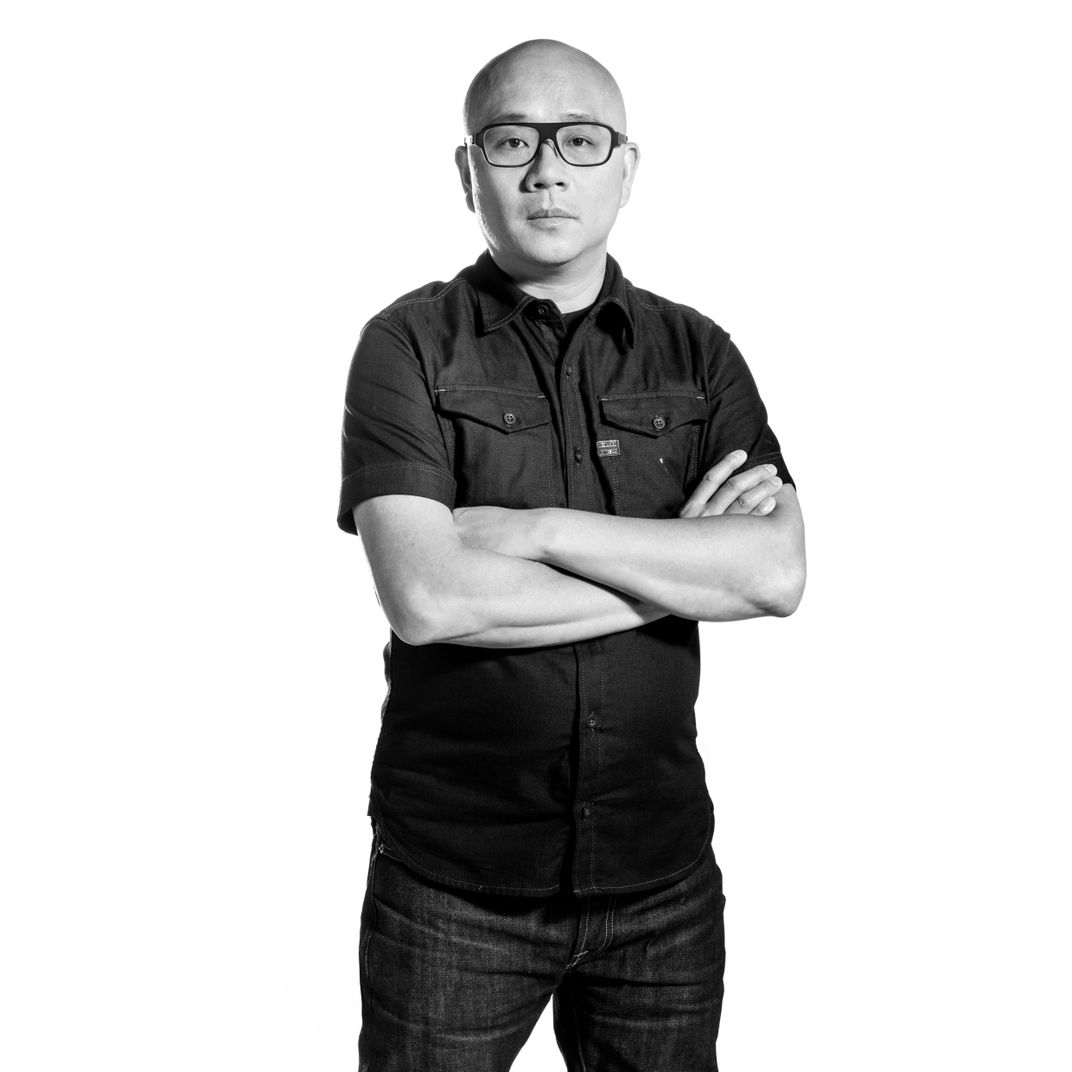 The startup is rolling out a new product, a slick electric Smartscooter with an ambitious infrastructure to go along with it. The Smartscooter runs on two lithium-ion battery packs that the driver can easily retrieve from under the seat. The impressive plan calls for battery charging and swapping stations the size of ATMs that allow drivers to replace in seconds a depleted battery with a charged one. It's never been done before and comes with significant challenges.
Gogoro is unveiling these technologies at the Consumer Electronics Show in Las Vegas this week. The company, founded in 2011, plans to sell the scooters and subscription plans for the battery swapping service. It wants to set up a grid where battery exchange stations can be found within a square mile and provide roadside assistance to its customers. 
About 200 million scooters and motorcycles roam the streets worldwide these days, noted Luke, who made his mark in the tech world as the chief innovation officer at the Taiwanese mobile phone maker, HTC. He's raised $50 million in venture capital from two Taiwanese investors—Sam Yin, head of an investment firm, Ruentex Group, and Cher Wang, co-founder of HTC. Luke is working on raising a $100 million round.
"There's a big societal trend that [Gogoro] is tapping into: the desire by a younger generation to have an alternative to a car and a whole new way to transport yourself around the city that's convenient, cost effective and clean," says Sam Jaffe, principal research analyst at Navigant Market Intelligence. Surveys show that those born since 1980 aren't as keen on owning cars as their parents and grandparents, partly because they prefer to live in urban areas, walk more and take public transportation. "The concept of a high-end, premium electric scooter is an important part of the strategy. It's a lot easier to splurge on a scooter than a car," he adds.
The electric scooter market is in its infancy. Consumers don't have a wide range of models to choose from, and the scooters either don't measure up to gasoline counterparts such as Vespa in speed and range, or they are pricier because of component costs. Major automakers such as Honda and BMW have been testing or rolling out electric scooters but are limiting the sales to selected markets. Meanwhile, companies such as Brammo are making hefty electric motorcycles that are a lot of machine for tooling around town. Harley-Davidson showed off an electric prototype last year.
At this rate, electric scooter and motorcycle sales aren't likely to jump quickly. The sales of e-scooters globally are expected to increase from 4.1 million in 2014 to 4.6 million in 2023, according to Navigant. E-motorcycle could inch up from 1.2 million to 1.4 million during the same period—for reasons that have also hampered the growth of the electric car market. To create an electric scooter of comparable performance to a gas-powered one will require a larger battery pack, which is expensive. An extensive and reliable charging network will need to be in place for people to adopt the technology.
Most of the electric scooters or motorcycles are sold in China these days. But sales could take off there and in other parts of the world if makers can demonstrate the benefit of fuel savings and overcome these challenges to make owning them appealing and convenient, analysts say. If Gogoro succeeds at this, then we could see other companies following its lead and more momentum in the market, with many more scooters being sold than is currently estimated.
Gogoro set out to engineer a high-performance scooter with and provide the charging infrastructure, Luke says. Although he hasn't disclosed the price of the Smartscooter, Luke says he intends to sell it at a price close to that of a gasoline-powered version. Gogoro is working with Panasonic, a large lithium-ion battery cell maker that is building giant battery factories with the help of Tesla. This collaboration should help the company with its pricing goal, Jaffe says.
What significantly sets Gogoro apart from other scooter makers is its plan to own, distribute and manage the health of the batteries. The company designed sensors and wireless communication features into its scooter and charging stations to monitor the performance of the battery packs and other parts, find the nearest charging spot and alert owners, via a mobile phone app, of any repair needs. In fact, each battery pack comes with 25 sensors, while the rest of the scooter contains 30. Those sensors gather equipment performance and driving behavior data at a rate of 10 times per second. The data are then uploaded to a server every 10 minutes via the mobile app or when batteries are plugged into charging slots. Unlike electric cars such as the Nissan LEAF, the Smartscooter will collect top speeds and ranges achieved with each charge. Gogoro's app will provide these analytics to riders so that they can change their habits, such as how fast they go, and, thereby, adjust their battery use.
A Smartscooter rider will be able to take the two depleted batteries from her scooter and plug them into open slots in the battery station. The machine will recharge those batteries and should also have fully charged batteries sitting in other slots (there are 8 slots per machine) for the rider to retrieve and plug into her scooter. A rider is supposed to get a fully charged battery in seconds, instead of waiting for a few hours for each battery to charge. The downside is that the rider can't charge the batteries at home. 
Installing and running a charging network will be a big challenge for Gogoro. Besides securing the space and electricity access for each vending machine, which can plug into a 220-volt outlet, the startup also will have to consider electricity costs when it sets the battery swap pricing plans, Jaffe says. Securing an agreement for discounted energy with utilities would help Gogoro control its operational costs, but that requires more time and expense to set up in each region it wants to operate, he adds.
Gogoro engineered its Smartscooter to match the performance of the popular gasoline brands and appeal to the younger crowd. The scooter can go from zero to 31 miles per hour in 4.2 seconds and achieve a top speed of 60 miles per hour. With a set of high-performance tires from Maxxis, the scooter can run in normal or sport mode. The driver can lean the vehicle, up to 48.5 degrees, when banking a corner. It can travel over 60 miles per charge (at 25 miles per hour). The two, 1.4 kilowatt-hour batteries, which will contain lithium-ion cells from Panasonic and be assembled in Gogoro's own factory in Taiwan, will weigh about 20 pounds.
Instead of using steel, Gogoro is opting for aluminum, which reduces weight and improves performance and efficiency. Luke boasted a Dow Chemical glue for building the scooter's frame, the same adhesive used for building airplanes.
Riders can customize the colors of the dashboard, lights and sounds, such as the audio of the turn signal and the lock/unlock function controlled by a key fob. The LED headlight, from Philips, dims when the scooter comes to a stop and brightens when it accelerates.
"We started everything from scratch," Luke said. "We want to make something fashionable. Consumers will respond to that."
The price tag on the scooter and battery exchange subscription will also determine whether Gogoro succeeds in building an electric transportation empire. But the company has yet to announce these specifics. Luke also declined to say whether Gogoro will set up its own showrooms or sell its scooters through dealers, though he believes people would be willing to make a deposit and order online, just as Tesla's customers have done.
Gogoro plans to set up its first charging network this year in an unannounced location. An Asian city with lots of existing scooter riders would seem the ideal place, Jaffe says.
"The potential market for electric scooters is global," Jaffe says. "It's a whole new way of transporting yourself around the city that's very convenient, cost effective and clean. There's not much else that offers all of the above."