Breaking Down Menstruation Taboos With Emojis
A nonprofit believes that changing the digital conversation around periods could help girls around the world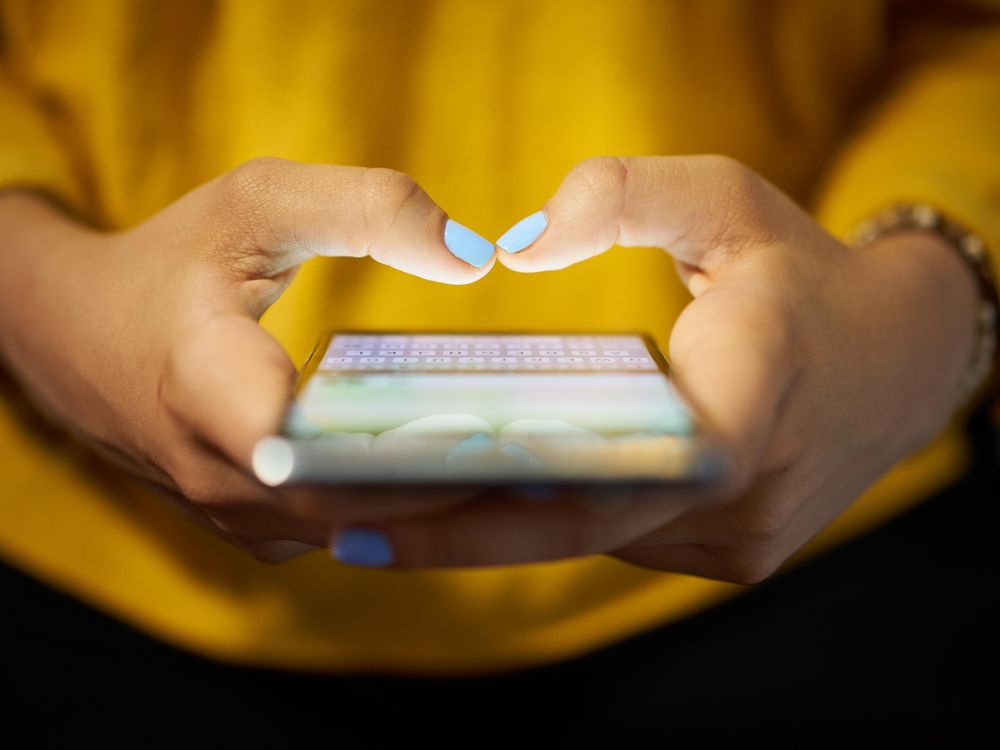 We may no longer believe, as our ancestors did, that menstruating women can kill crops or stop bread dough from rising. But the subject of periods is still pretty taboo in most societies. Think TV commercials for sanitary pads, substituting menstrual blood with an antiseptic-looking blue liquid. Or euphemisms like "Aunt Flo."
In the developing world, this sense of shame around menstruation is sometimes compounded by a lack of clean bathrooms and hygiene products. This can make life difficult for women and girls, who often miss work or school when they're having their periods.
"In a lot of countries that we work, facilities are not there, there are no girls-only latrines, they don't have access to products, there are taboos around menstruation," says Meg Cangany, a media and public engagement officer at Plan International, a child-focused international development nonprofit.
That's why Plan International has launched a campaign to help make talking about menstruation easier, in a language children and teens are comfortable with: emoji. Earlier this month, they held a contest allowing the public to vote on five different emojis representing menstruation. Now, they're hoping to bring the winning emoji to mobile phones across the world.
"When things are out in the open, the chance for their being taboos and stigmas kind of starts to dissipate," Cangany says. "We're making this a mainstream issue by creating an emoji."
The five designs in the contest, all created by Plan International's design team, did not have a drop of blue liquid among them. They included a bloody sanitary pad, a calendar, a set of anthropomorphized blood droplets, a uterus, and a pair of panties with two stylized blood droplets on them. More than 54,600 people voted, mostly via Plan International's social media channels. The winner? The panties with the blood droplets. The design will be submitted to the Unicode Consortium, the California company that manages the distribution of emojis across the world.
"It's unbelievable that there's an emoji for a floppy disk and tacos but not for something 800 million women and girls are experiencing on any given day," said author Kathy Lette in a press release announcing the winner of the emoji contest.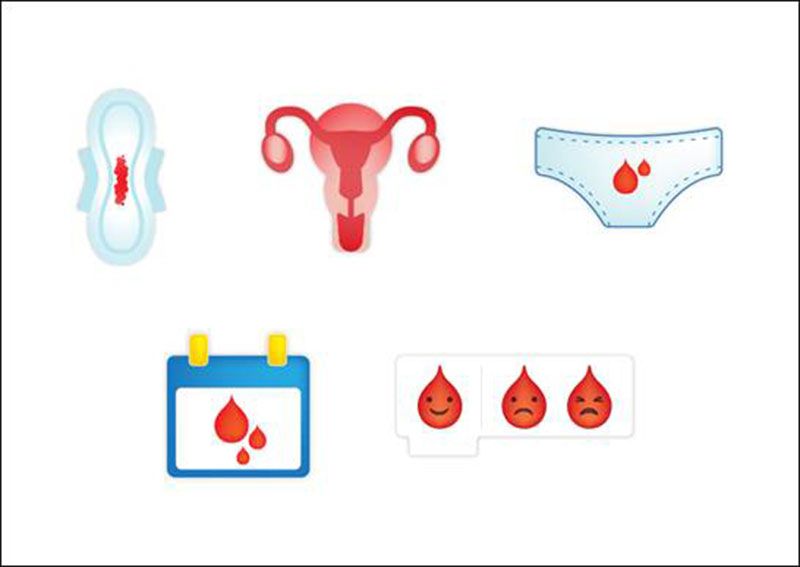 Plan International hopes the emoji will make it easier for women and girls to talk about menstruation and menstrual hygiene, something many are loath to do. A survey by Plan International's UK office showed that two thirds of British women are uncomfortable talking about their periods with their fathers or male friends, while a quarter are uncomfortable talking about it with female friends and only a third would be comfortable discussing it with their female boss. Some 50 percent of surveyed women ages 18 to 34 thought having a period emoji would make it easier to talk about their periods. While the organization doesn't think an emoji is a magic bullet for fixing menstruation-related issues, it does hope it will help make menstruation less of a shameful subject.
"It offers a way for people to communicate with each other if they're sensitive about the topic," says Cangany. "We hope to bring menstruation out into the public eye in a tech-friendly way that will reduce, hopefully, the global stigma around it."
Plan International's emoji campaign was launched on May 28, which is Menstrual Hygiene Day. The day is a platform to bring together nonprofits, government agencies, the private sector and others to raise awareness of the challenges women and girls face due to menstruation, and to look for solutions.
The challenges menstruating women and girls deal with vary widely depending on where they live. In developing countries, lack of access to clean water is a major issue. In Bangladesh, 73 percent of women and girls miss work or school because of infections caused by reusable menstrual cloths washed in unclean water. In sub-Saharan Africa, one in ten girls misses school during her period due to lack of supplies and facilities. In India, 113 million girls are considered by the government at risk of dropping out of school due to the onset of menstruation. In many places, lack of education about menstruation keeps girls in the dark about their basic biological functions – in one study in a Kolkata slum, only 20 percent of girls knew what menstruation was before their periods began. Lack of understanding about biology is a known risk factor for unplanned pregnancy and sexually transmitted infections. In Nepal, taboos around menstruation lead to girls and women banished to isolated huts during their periods, though the practice has been officially banned. For women and girls in refugee or post-disaster situations, menstrual products are a need that often goes unmet, partly due to reluctance to talk about it.
"Breaking down taboos about menstruation will remove shame,  stigma and restrictions, and can contribute to women and girls' equality overall," says Ina Jurga, the international coordinator of Menstrual Hygiene Day. "Currently the only way to  "talk" about [menstruation digitally] is by using replacement emojis, such as red lady, the red dot, etc…if we cannot talk about it, the topic remains invisible."
While Plan International doesn't claim an emoji could solve all these issues - after all, some of the world's poorest women and girls have no access to cell phones, though globally more people have cell phone access than toilet access - they hope it will raise awareness of menstrual hygiene issues globally, as well as taking away some of the shame surrounding menstruation.
"So the idea around the emoji is that its existence brings the topic into mainstream conversation, normalizing it and resulting in ripple effects as it becomes normalized in every pocket of the world," Cangany says. " As long as stigma and taboo continue to exist around menstruation, true gender equality can't be reached."
They hope the Unicode Consortium will agree. The company chooses emojis based on which ones it thinks will get the most use. Anyone can submit an emoji, which then goes through a vetting process. This year, the company accepted 56 new emojis, including an image of a breastfeeding woman, a woman in a headscarf, broccoli, a bitcoin and a vampire.
"The average woman has her period for 3,000 days of her life," Cangany says. "It's a topic that nobody really wants to talk about but it affects so many people."