This Orphanage Did More Than Find Homes for Children of the Holocaust. It Helped Them Reclaim Their Humanity
Run by the United Nations, Kloster Indersdorf took a revolutionary approach in caring for its charges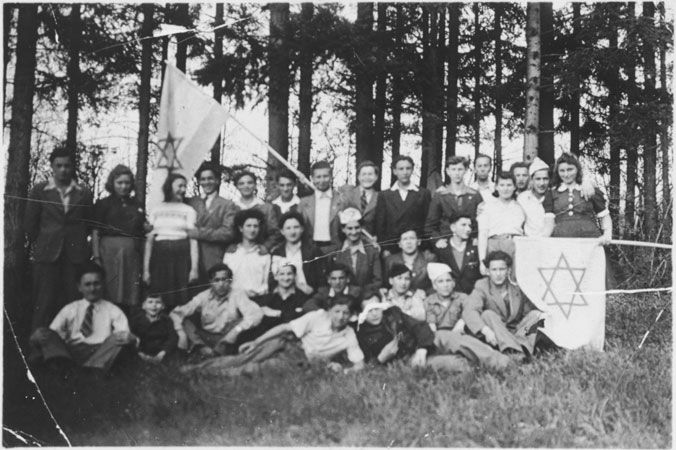 In the last days of World War II, as Allied forces pushed further and further into Nazi Germany, Erwin Farkas awoke alongside his brother inside a village barn —his first shelter in weeks—to a commotion. Outside, near the German border with Czechoslovakia, American tanks rumbled over a nearby hill. Nazi officers were nowhere in sight. Erwin ran toward the tanks with others, scrambling to catch chocolate that the American soldiers threw towards them. General George S. Patton's troops had arrived.
For Erwin and his brother, Zoltan, freedom brought uncertainty. "What we wanted," remembers Erwin, now 88 and a retired clinical psychologist living in Minnesota, "was to get out of Germany. It was a dark place for us."  Hungarian fascists had deported their father, a leader in their Transylvanian village, and the brothers became separated from their mother and younger sisters at Auschwitz-Birkenau in the spring of 1944.  They assumed the Nazis had killed their family. Erwin and Zoltan – ages 15 and 17, respectively – moved as forced laborers to Buna, Oranienburg, then Flossenburg before the SS forced them and thousands of others on the Death March to Dachau.  For weeks, the brothers marched at night in lines of five across as officers shot those too exhausted, ill, or hungry to carry on. During the day, they had to hide in the woods, or in their case, an abandoned barn.
But even with freedom, they still had no parents, no possessions, and no place to call home. Millions of displaced children, teenagers and adults shared their predicament, but Erwin and Zoltan were fortunate, finding hope at a place called Kloster Indersdorf, a unique orphanage that became a model for how to humanely treat those who had witnessed humanity at its worst.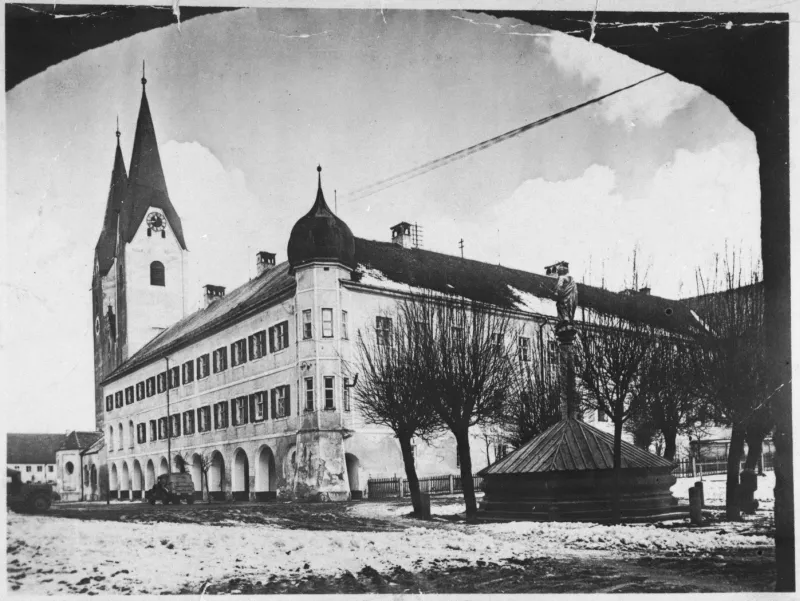 ******
In 1943, the United Nations estimated that 21 million people were displaced in Europe and established the United Nations Relief and Rehabilitation Administration (UNRRA) to assist the refugees driven from their homeland either by force or necessity. Coordinating with the Allies, UNRRA sent more than 300 teams of skilled workers and volunteers throughout European and Asian territories to seek, organize and care for those displaced populations.
As liberators and relief workers encountered refugees, they placed them temporarily in Displaced Persons camps, where survivors of all ages sought out family members, if they were still alive, and identified where they might live next. Between 1945 and 1948, UNRRA repatriated approximately 6 million displaced people from Central Europe, including about 50,000 Jewish survivors of the Holocaust.
In April 1945, the first UNRRA team entered the American zone of Germany, where agency representatives would eventually register between 6,000 and 7,000 displaced children, teenagers, and young adults considered "lost" amidst the ravages of war. Both Jews and non-Jews, the "unaccompanied" included survivors of concentration camps, forced child laborers, and children taken from or abandoned by forced adult laborers.  Most of these young people lived among adults in Displaced Persons camps, but the Farkas brothers, were fortunate to find a much more suitable temporary home in Kloster Indersdorf.
In July, not far from the Dachau death camp, 11 United Nations workers established a pilot project: the first international displaced persons camp devoted to children in the American zone of Germany.  In a former monastery (Kloster) in the village of Markt Indersdorf, the Sisters of Mercy of Saint Vincent de Paul had operated an orphanage until the Nazis commandeered and closed the facility. The UNRRA charged its own Team 182 with reopening Kloster Indersdorf with the expectation that they could help 75-100 youth.
Within two months of operation, however, the team had already hosted double that number. Between 1945 and 1948, the International Displaced Person Children's Center at Kloster Indersdorf  as it was officially named, would become home to more than 1,000 child and adolescent refugees.  Team 182's methodology and level of care was so successful that Kloster Indersdorf served as a model center for at least five others like it in Europe.
*****
Anna Andlauer, a German Fulbright fellow and retired teacher, has spent nearly a decade tracing the orphans of Kloster Indersdorf. She has found over 50. In her book The Rage to Live, she tells the history of the children's center, detailing the UNRRA team's commitment "to give each child a feeling of security along with an understanding that he or she was desired and loved." Andlauer's research has brought particular attention to a post-war hero, a social welfare officer named Greta Fischer.
Under Fischer's eye, Team 182 organized the orphans into surrogate families "by development stage and need and attention for care." One adult, acting as a parental figure, led each group of 12-15 children with the help of assistants. "Fischer knew that intense devotion is required most urgently during the first years of life to ensure a healthy development of basic trust," writes Andlauer. When more refugees arrived than anticipated, the UNRRA team recruited older refugees to help younger ones. They also invited the Sisters of Mercy of Saint Vincent de Paul to return to their former home.
Fischer was 35 years old when she arrived at the orphanage in 1945. The youngest of six children born to a Jewish Czech family, she escaped the Nazis by immigrating to London in May of 1939. Her parents, who wanted to stay in their native Czechoslovakia, were murdered in 1943.
While in London, Fischer's job as a social worker put her in touch with Anna Freud, daughter of the famous Austrian psychologist, who was in London to work with child survivors of the German Blitzkrieg. Freud provided a then-progressive type of therapy: listening to children's stories. When Greta Fischer left London for Kloster Indersdorf in 1945, she brought Freud's ideas with her.
Children of all ages came to the doors of Kloster Indersdorf. They arrived accompanied by Allied forces, UNRRA team workers or nobody at all. They included malnourished infants, toddlers with scabies who screamed at the smell of food, Polish teenagers conditioned by pro-nationalist adults to hate Jews, and Jewish teenagers who hoped that a parent might be looking for them.
"The first thing was to give them food, plenty of food, to give them clothing, and listen to their stories," Fischer said in 1985. (Much of what is known about life at Kloster Indersdorf comes from Fischer's papers and interviews.) "We listened to their stories days and nights. It had to come out. And sometimes it took us hours to sit with them. You could not interrupt."
The Farkas brothers were part of that flood of children with stories to tell.
*****
After Patton's troops had found them, the brothers walked until they came across a German POW camp, where liberated Serbian Jews gave them medical help.  Over a month later, they found work—and substantial meals—with a nearby U.S. Army attachment. The American military put them in touch with UNRRA.
The Farkas brothers arrived with the first wave of refugees. Social workers and nurses greeted them with food, new white sweaters, hot baths, medical checkups and their own beds. During the day, they took classes in English, German, and, as staffing increased, their native Hungarian. They took gym class and art, played sports during their free time, and perhaps most importantly, trained in a particular trade like tailoring, a discipline that would give them self-sufficiency once they left the orphanage.  
Tibor Sands (born Munkacsy), a 92-year-old retired cameraman who lives in New York City, vividly remembers UNRRA's insistence on manners during mealtime.   Sands, a Hungarian refugee, evaded the Nazis three times before they captured him and placed him on a cattle cart to Buchenwald on his 19th birthday. He hated having to watch starving children grab at food "like animals."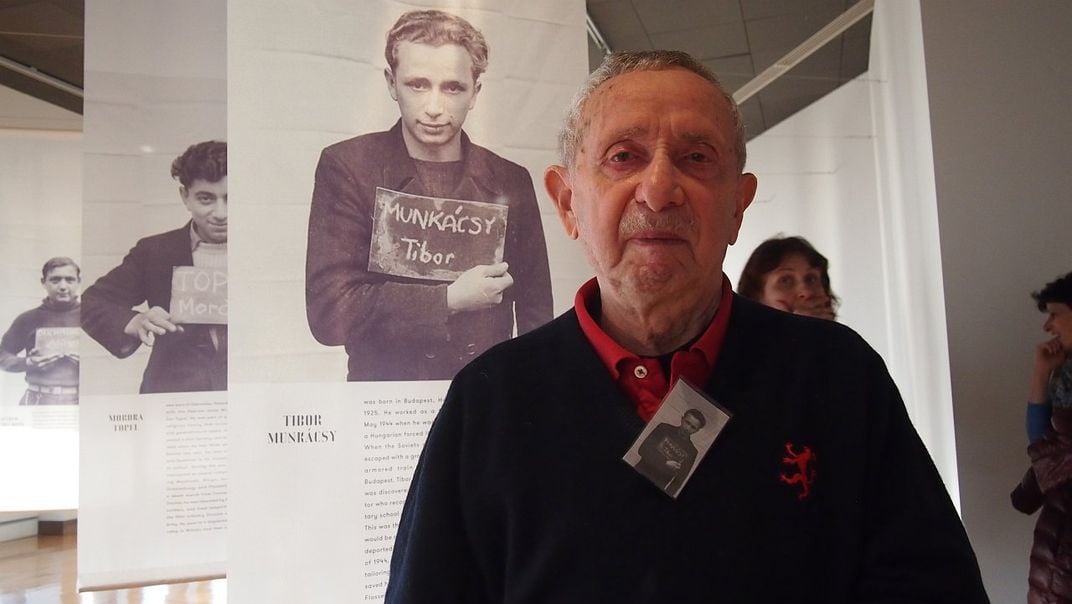 "[UNRRA workers] civilized eating by using knives and forks," he recalls. During the family-style meals, Sands and other older refugees reassured younger ones that they would have plenty to eat. "Some of the kids, they were worried that there wouldn't be any bread the next day," he remembers, "so they would grab food and take it to their bunk beds."
No problem, however, posed as challenging as resettling the children in new homes and families. At first, UNRRA tried to create a detailed dossier on each child, complete with accompanying photos that would help officers reunite orphans with family members and/or send them to safe locations in their home countries. That was more complicated than workers anticipated, especially when it came to young refugees whose ages and even names could not be verified.
Children who came from deplorably run Nazi orphanages (Kinderbaracken) had no surviving records of identity. Others were so traumatized that they forgot their birthdays, their names, and the location of their homes. Many older orphans had grown used to lying about their ages, at first to survive selection lines in concentration camps and then later when they learned their ages needed to align with immigration quotas.
"You must understand," said Fischer in an interview, "those who survived, and especially the Jewish children, were really extraordinarily strong people. Their will to survive and their rage to live had blocked out absolutely everything else."
Representing foreign governments in the repatriation process, national liaison officers refused to approve the re-entry of children who did not have enough identifying factors, like names, birthdays, and hometowns. Team 182 searched the clothing the children had arrived in, listened carefully to their accents and worked to gain the orphans' trust so they could help resurface memories and details that would ensure success in finding a new home.
In October 1945, the U.N. commissioned American photographer Charles Haacker to take a picture of each orphan holding a nameplate. UNRRA hoped its Central Tracing Bureau could use these photos to match children with family members throughout the world.
Twenty-six of Haacker's photos now hang from fabric banners in the Museum of Jewish Heritage in New York City, where an exhibit titled "My Name Is… The Lost Children of Kloster Indersdorf" runs through April 30. Accompanying narratives tell each child's story of their lives before and after arriving at Kloster Indersdorf.
In their headshots, many of the children are smiling, their sad yet confident eyes staring into the camera. "The children projected the hopes onto these photos that, if they were still alive, their relatives would be alerted to their whereabouts by the picture and would rush to Indersdorf and pick them up there," writes Andlauer. "In a few cases, this actually happened, but within most of the Jewish children dark suspicion grew gradually into horrible certainty, that from now on each was all alone in the world."
Like many of the orphans, Erwin and Zoltan wanted to go to America. A fellow refugee had alerted their father's siblings in the Bronx that the boys had survived, and the family sent care packages to Indersdorf, informing UNRRA that they wanted the brothers in New York. But the United States, like the U.K. and other Western nations, had quotas. Even orphans like the Farkas brothers, who had family and a place to live, had to wait a long time for the appropriate visas.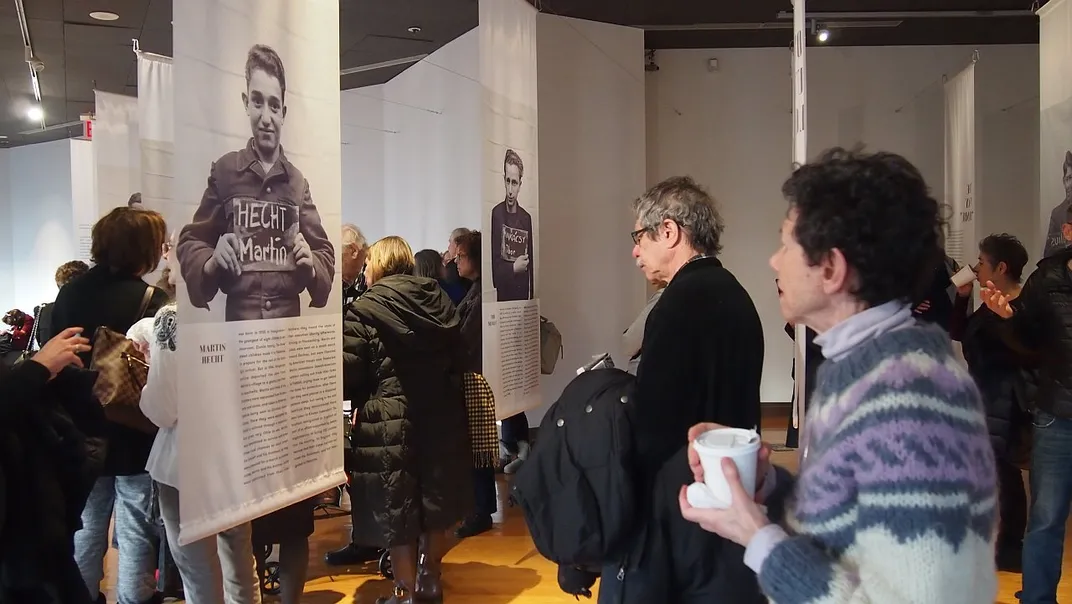 "Nobody really wanted the children," said Fischer in a 1985 interview. "Nobody really wanted the refugees. The world did not believe the stories." The child survivors of the Holocaust faced a world with rapidly filling quotas and fears of irreparably damaged, dependent refugees. "The world was closed, the world was absolutely closed and in everybody's mind the question always was 'where can we go?'"
For some children, that question was never answered.  In August 1946, the UNRRA team moved from Markt Indersdorf to a larger space about 80 miles away in Prien on Chiemsee, and the slow work of repatriation continued. Meanwhile, the "International D.P. Children's Center" became the "Jewish Children's Center Kloster Indersdorf," a home for Jewish children from Poland, Romania and Hungary.
Within two years of UNRRA's initial intervention into the refugee crisis, the estimated number of displaced persons in Europe had risen from 21 million to 40 million. Two years later, by 1947, UNRRA had employed over 14,000 workers and spent over $ 4 billion in relief efforts. In 1948, the International Refugee Organization, UNRRA's successor, helped relocate the remaining child refugees at Kloster Indersdorf to the newly formed state of Israel.
In October 1947, Lillian Robbins, Kloster Indersdorf's first director, asked the U.S. in an address to the American National Federation of Settlements to lift restrictions and bureaucracy in order to provide for orphans of war. "That child knows the result of exploitation, of national greed, of war," she said. "He can grow up [to become] a bitter, disillusioned, selfish adult, interested only in what works to his own advantage. But such a child can also become the most important contributor to building a new world, where international cooperation is the cornerstone."
Today, says Andlauer, the more than 50 orphans she has traced into adulthood have realized the potential that Fischer recognized in them over 70 years ago.
After arriving in America in December 1946, Erwin went to live with his uncle's family in the East Bronx and Zoltan with his aunt's family in West Bronx.  Finding a new home in their close-knit Hungarian community, they worked in the Garment District for an uncle who was a furrier and took accelerated night courses. Both went to college after obtaining their high school diplomas – Erwin to Cornell, and Zoltan to City College of New York. Both brothers later served in the American military, graduated from college, and entered successful careers. A retired clinical psychologist, Erwin lives in St. Paul, Minnesota. Zoltan resides in California, where he spent much of his professional life as a scientist at the Stanford Linear Accelerator Center.  The brothers – neither of whom had children -- stay in touch.
Periodically, the refugees of Kloster Indersdorf gather at their old orphanage (now a school) to remember the short time they spent with a group of aid workers who validated their voices and reminded them of their humanity.
"My quest will not end," Andlauer says today, "until I have found as many children from Kloster Indersdorf as I can, to let them all know that they are cherished, that they are remembered, that their names mean something to others."
Reflecting back on his death march experience from 73 years ago, Erwin certainly doesn't consider himself damaged by the Nazis.
"We were in a labor camp. We were on a starvation diet but we were not abused or tortured," he reflects. "We recovered physically and psychologically." The true devastation, he says, was "the destruction of life that we had before."