For Those Who Want to Play Outdoors
REI was started in the back of a gas station in 1938. Now this consumer co-op is the nation's largest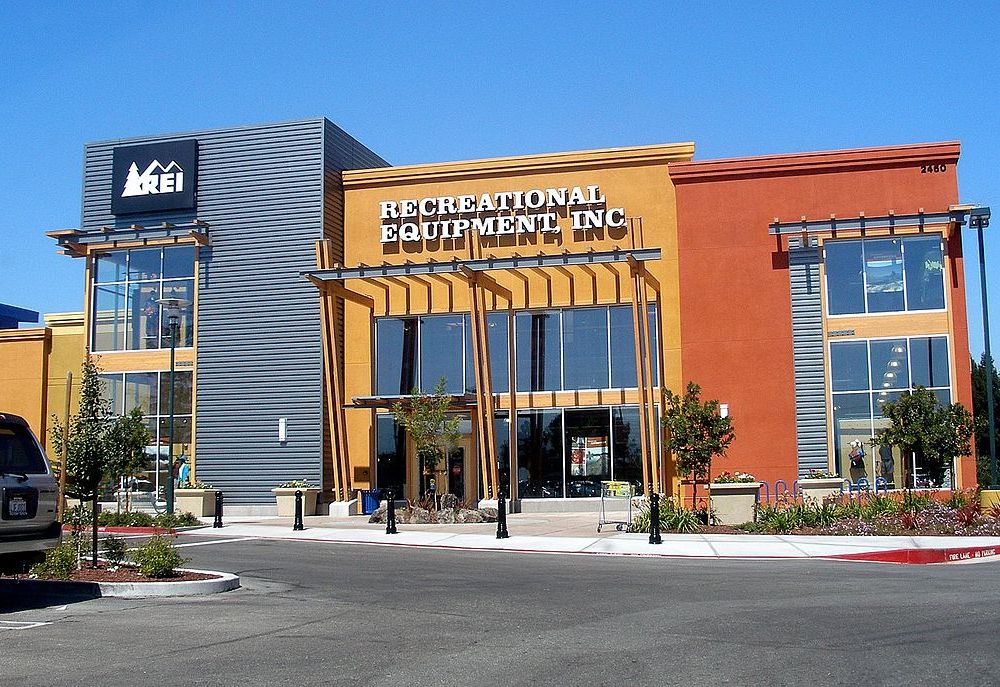 In 1936, Seattle mountaineer Lloyd Anderson and his wife, Mary, began ordering climbing gear for their friends. But they were dead set against making money off them. Co-ops were popping up everywhere in the rich, socialist loam of the '30s, so in 1938 Lloyd and Mary started one called Recreational Equipment Cooperative.
Today, the Andersons are amazed that the co-op they founded, now called REI, has 1.4 million members and 49 stores in 20 states across the country. REI sells equipment and clothing for climbing, skiing, hiking, backpacking, kayaking, biking and other outdoor sports. It has its own product testing laboratory and now manufactures about 30 percent of the goods it sells. The co-op has a long tradition of donating money to groups working to protect public lands, and all the stores recruit volunteers for local conservation projects.
REI's new flagship superstore in Seattle became an instant tourist attraction on a par with the Pike Place Market and the Space Needle. Customers often wait for hours to climb the 65-foot-high, 110-ton, glass-enclosed climbing spire. They test rainwear in the Rain Room, which simulates Northwest drizzle, check out the fit of hiking boots on a path designed to replicate all the surfaces and twists and turns of a rough mountain trail, and try out mountain bikes on a rugged course. Even outdoor wannabes — an ever-growing group of customers — can find the gear and garb to match their sport utility vehicles.