Best-Selling Authors Headline Smithsonian Associates Streaming Programs
Best-Selling Authors Headline Smithsonian Associates Streaming Programs
---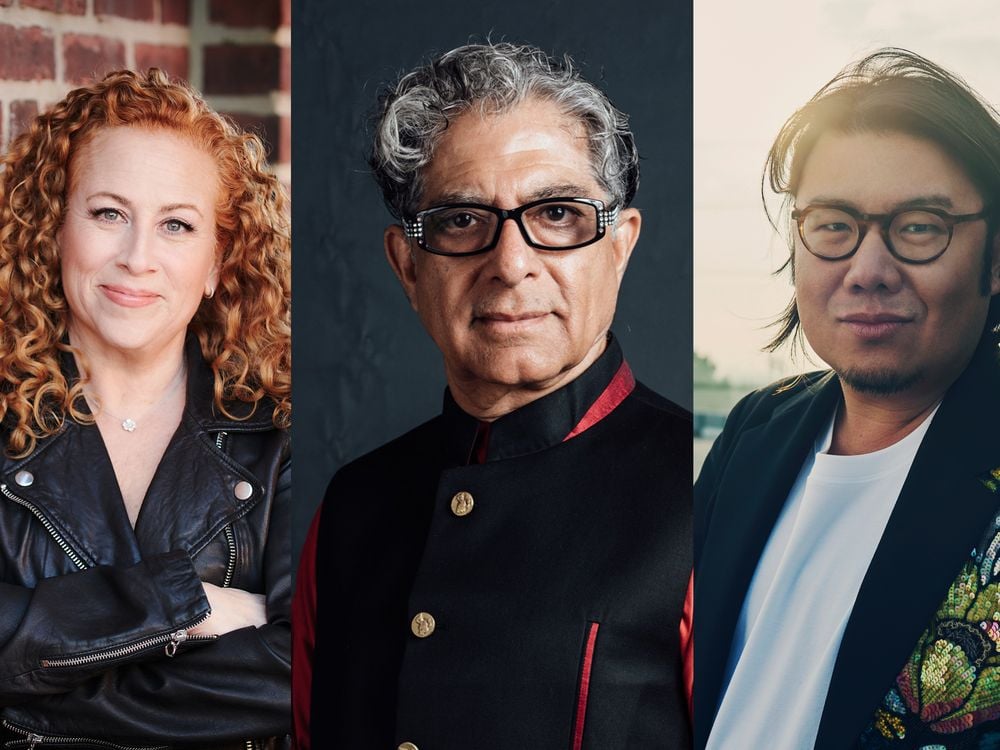 Smithsonian Associates—the world's largest museum-based educational program—announces new live-streamed events through its online learning initiative, Smithsonian Associates Streaming. Among the programs offered this fall are a wide variety of programs featuring best-selling authors.
Wednesday, September 9
Bird Brains: How Birds Talk, Work, Play, Parent, and Think: Scientists are reevaluating the traditional view of how birds conduct their lives, uncovering a remarkable intelligence that encompasses actions once considered uniquely human. From avian cheating and kidnapping to collaboration and altruism, Jennifer Ackerman, author of the New York Times bestseller, The Genius of Birds, discusses her investigation into the bird way of being. 7 p.m. $20-$25
Thursday, September 10
David Rubenstein on Leadership: What qualities make a great leader? Drawing on his new book How to Lead, businessman and philanthropist David M. Rubenstein examines how leaders across a variety of fields—from Anthony Fauci to Jeff Bezos to Richard Branson—make decisions, develop bold visions, deal with success and failure and rise to meet crises. Though each is distinctive, Rubenstein finds shared lessons in leadership in the careers of these change-makers. 6:45 p.m. $25-$30
Saturday, September 12
Heaven and Hell: Perspectives on the Afterlife: Bart Ehrman, a leading authority on early Christianity, leads an all-day program examining ancient Near East, Greek and Roman cultures, the Hebrew Bible, the New Testament and other sources to trace how the nature of the afterlife became a central focus in Western religion. 9:30 a.m. $90-$100
William Faulkner and the Civil War: The long shadow of the Civil War hangs over the series of great novels that William Faulkner wrote about a largely un-Reconstructed South. Drawing on his book The Saddest Words: William Faulkner's Civil War, author Michael Gorra sheds light on the inner and outer forces that shaped Faulkner's literary imagination and discusses how the war is an inescapable point of reference in his characters. 6:45 p.m. $20-$25
Wednesday, September 23
Kevin Kwan: Crazy Rich Asians and Beyond: The novelist behind the runaway hit film reveals how his newest book gives a glamorous and contemporary East Asian spin to one of E.M. Forster's most beloved romances. 6:45 p.m. $25-$30
Tuesday, September 29
Deepak Chopra: Meditation for Today: Two and a half millennia ago, the Buddha taught that inner peace and freedom could be developed and cultivated through training in the mindfulness, compassion, and insight found in the practice of meditation. Deepak Chopra explores how meditation can serve as a potentially powerful tool to meet the challenges of the moment. 6:45 p.m. Ticket price includes his newest book, Total Meditation: Practices in Living the Awakened Life. $25-$30
Wednesday, September 30
Bakari Sellers: My Vanishing Country: Bakari Sellers, a CNN analyst and one of the youngest state representatives in South Carolina history, examines the plight of the South's dwindling rural population of black working-class men and women. Drawing on his new book My Vanishing Country, he surveys the struggles that shape their lives: gaining access to healthcare, making ends meet as factories shut down, holding on to traditions as towns erode and forging a path forward without succumbing to despair. 6:45 p.m. $20-$25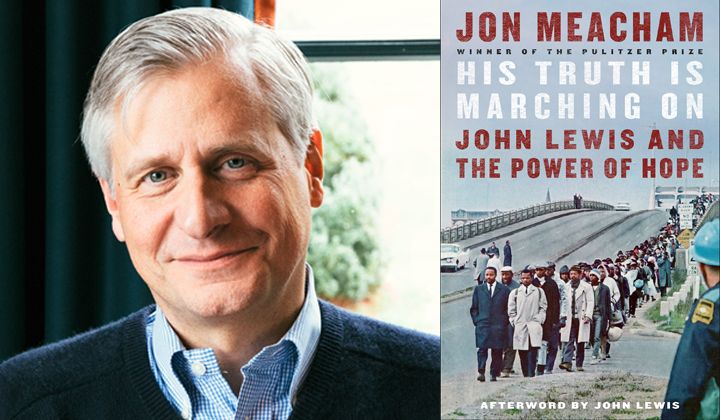 Monday, October 5
Eleanor Roosevelt: First Lady and Moral Force: Drawing on his new biography Eleanor, David Michaelis delves into the inner life of Eleanor Roosevelt—one of the 20th century's greatest figures—covering her troubled childhood, complicated marriage and partnership with President Franklin Delano Roosevelt, trailblazing 12 years as first lady and accomplishments as a diplomat, activist and humanitarian. 6:45 p.m. $20-$25
The Odyssey of the Tehran Children: A Holocaust Story of Rescue and Identity: Drawing on insights she gathered while unearthing a little-known global Holocaust history, author Mikhal Dekel traces how identity can be shaped by politics and place for migrants, refugees, immigrants and other displaced people. 6:45 p.m. $20-$25
Tuesday, October 6
Jodi Picoult: The Book of Two Ways: The bestselling author offers a very personal look at how she created a riveting new novel about the choices that change the course of our lives. 6:45 p.m. Ticket price includes a copy of The Book of Two Ways. $45
Wednesday, October 7
Galileo: Lessons from a Great Scientist: For Albert Einstein, Galileo Galilei was "the father of modern physics—indeed, of modern science altogether." Astrophysicist Mario Livio examines Galileo's monumental achievements in astronomy, mechanics and the development of the scientific method. 6:45 p.m. $30-$35
Thursday, October 8
An Expert's Hunt for History: On the Trail of the World's Lost Treasures: Nathan Raab, the preeminent American dealer in rare documents, tells the fascinating story of how he learned to tell the difference between real and forged artifacts and of many amazing finds that were nearly lost to the ages. 6:45 p.m. $20-$25
Tuesday, October 13
John Brennan: Undaunted: Drawing on his new memoir, Undaunted: My Fight Against America's Enemies, at Home and Abroad, former CIA director John Brennan recounts events that led him to the top of the American intelligence community. 6:45 p.m. Ticket price includes book. $45
Monday, October 19
James Baker: The Man Who Ran Washington: He was Washington's indispensable man: five-time presidential campaign manager, White House chief of staff, treasury secretary, secretary of state, and political consigliere. Peter Baker and Susan Glasser draw on their new biography of James Baker to offer a case study in the acquisition, exercise, and preservation of power seen through the career of one of the most significant and influential leaders in modern government never to serve as president of the United States. 6:45 p.m. $25-$30
Wednesday, October 21
John Lewis and the Power of Hope: With Smithsonian Secretary Lonnie Bunch and Biographer Jon Meacham: In a special evening that celebrates the late civil rights icon and longtime U.S. congressman, Smithsonian Secretary Lonnie G. Bunch III joins Jon Meacham, author of a new biography of John Lewis, to discuss the life, career, and legacy of a visionary who offers inspiration and illumination for Americans today who are working for social and political change. 6:45 p.m. Ticket price includes Meacham's new book, His Truth Goes Marching On: John Lewis and the Power of Hope. $45
Christopher Kimball: Throw It Together: The James Beard Award-winning team behind Christopher Kimball's Milk Street organization believes that with no more than six ingredients on hand and less than an hour of prep time, anyone can create an amazing dinner. Join him as he chats about Milk Street's new book, Cookish: Throw It Together, a guide to cooking without reinventing the wheel. $25-$30
To view Smithsonian Associates digital program guide, visit www.smithsonianassociates.org.