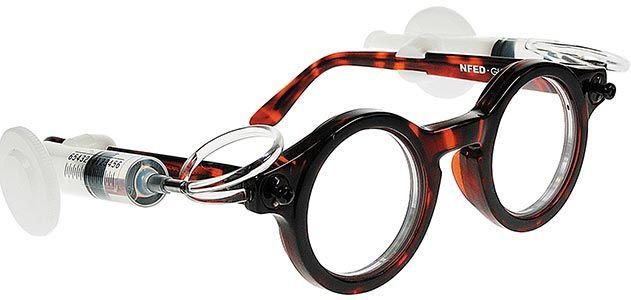 Visionary Designers
In 1996, Joshua Silver invented Adaptive Eyeglasses with syringes of fluid that allow the world's poor to inexpensively adjust lens prescriptions. See how designers address social and environmental issues in "Why Design Now?" starting May 14 at New York City's Cooper-Hewitt.
Larger Than Life
Stroll among Bob Creamer's gigantic digital images of birds and flowers through May 23 at the California University of Pennsylvania.
Take to the Skies
Though he died at age 34, Yves Klein took the art world by storm during his eight-year career. See his pieces starting May 20 at the Hirshhorn Museum.
A Change of Scene
Chinese artist Hai Bo switched from painting to photography to capture rural life. His show runs through February 27, 2011, at the Sackler Gallery.
Brought to Light
Through May 23, come face to face with creatures from the darkest depths of the Atlantic in the Natural History Museum exhibit "Deeper Than Light."