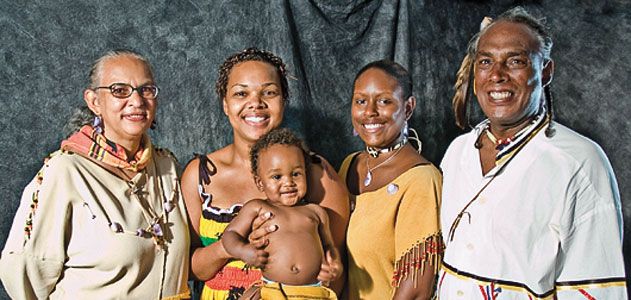 Youthful Revelry
Rediscover the joys of being young at the Freer Gallery exhibit "Children at Play in Chinese Painting," through May 23. Spanning two millennia, the works include paintings and ivory carvings.
Up Close and Personal
In his book Among the Great Apes (Smithsonian, 2010), nature journalist Paul Raffaele travels
far and wide around Africa and presents us with an intimate account of humanity's closest cousins.
Indivisible
Through May 31, the American Indian Museum explores the lives of people who share African-American and Native American ancestry.
Panache on Paper
Wayne Thiebaud's 1999 pastel lithograph Neapolitan Meringue is among the scrumptious works at American Art's graphic masters exhibit, until August 8.
Life in Space
Astronaut gear at the Air and Space Museum's permanent gallery "Moving Beyond Space" illustrates the dangers and challenges of extraterrestrial travel.