Tony Perrottet on "John Muir's Yosemite"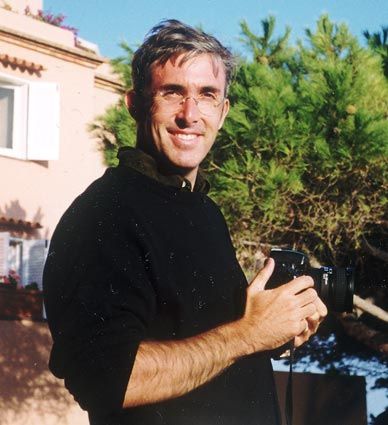 Born in Australia, Buenos Aires and has written for Smithsonian magazine, Esquire, the New York Times and the London Sunday Times. His fourth book, Napoleon's Privates, will be out in July 2008.
What drew you to this story? Can you describe its genesis?
The idea really began when I stumbled across the novel Zanita by Thérèse Yelverton, which recounts her visit to Yosemite and meetings with the young John Muir, who was then unknown and working as a wilderness guide. It offers a glimpse of Muir before he was world-famous, just a wanderer reveling in nature and the freedom of the Valley.
On a personal level, I had been slaving for months on my book Napoleon's Privates, which dwells on Old World history, and I desperately needed an outdoor break from the dusty archives. What better way to escape the weight of the past than to visit America's "New Eden"?
What was your favorite moment during your reporting?
Probably finding just how spectacular Yosemite was. Once, after a long day of hiking up above the tree line near Vogelsang Mountain, I came to Fletcher Lake. It was hot, so I stripped off and plunged headfirst into the shallow, bone-numbing water. Afterwards, I went up to a mountain flank and lay down in the sun, surrounded by tiny flowers and bounding grasshoppers, to read. Gazing up at the surrounding ring of peaks, I could see why Muir thought the Sierra Nevada should be renamed the Range of Light. It was a fair approximation of paradise.
There is a passage in the article where you talk about how some people look at Muir through rose-colored glasses. What were your perceptions of Muir when you began the article? Did those opinions change?
Like a lot of people, my vision of Muir was both idealized and hazy on details. I was very interested to follow him from when he first came to Yosemite as a young man and discover how he became John Muir the icon; however, I think too much hero-worship actually obscures his peculiar genius: He overcame his personal demons to become who he was, and he also sacrificed a lot of his freedom when he became an activist. We also have to see Muir in historical context. He was in so many ways a visionary, but also a man of his time. His views on African and Native-Americans were often bleak; he wasn't exactly a considerate family man; and his intense, ecstatic religious feelings can seem distant to us today. Still, he would have been a great hiking partner—if you could ever make him stop talking!
Was there anything that you wanted to convey about Yosemite or John Muir that didn't make the final draft?
To really get into "Muir Country," I set off on a four-day backcountry hike from Tuolumne Meadows and wandered into some absolutely stunning alpine country. Yosemite has a unique set-up for hikers: the High Sierra Camps, a series of European-style refuges established a day's walk apart, where you can sleep on bunks and get a hot meal.
On the way back, I decided to detour back into the Valley and climb Half Dome, the park's signature formation, which looks like a giant granite egg sliced in half. I arrived at around 6 pm and from the sheer lip, I watched the sunshine pour like liquid gold into the Yosemite Valley about 4,700 feet directly below, looking just as it had done when Muir made the climb back in 1875. "A grander surface and a grander standpoint… could hardly have been found in all the Sierra," he recalled, as clouds "of pure pearl luster" swirled miraculously below his feet.