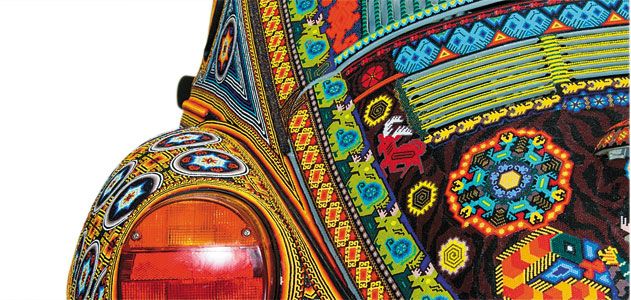 Detailing
Descendants of the Aztecs, the Huichol people of Mexico have kept their spiritual beliefs alive through intricate beadwork on gourds, masks, animal forms and, now, a Volkswagen Beetle. Parked at the American Indian Museum through May 6, the Vochol (a hybrid of "Huichol" and vocho, the slang word for the car, which swarms Mexican roads) bridges the divide between traditional and modern art.
Tastemakers
The royals of ancient Iran, early adopters of the multi-course meal, held legendary feasts— and commissioned gold and silver dinnerware to serve them. See select vessels at the Freer and Sackler indefinitely.
Soft Focus
James McNeill Whistler was notoriously combative in public but quiet on the canvas. Contemplate his studies of interior spaces, both emotional and physical, in "Sweet Silent Thought," at the Freer Gallery through the summer.
Wild Things
Every year, the Nature's Best Photography contest selects the most arresting images of the natural world from more than 25,000 entries. This year's top picks are at the Natural History Museum through January 6, 2013.
In the Shadows
Seen the light? Try "Dark Matters," at the Hirshhorn through May 31, which showcases paintings, sculptures and photographs that explore our reactions to darkness.