Lilly Pulitzer: Remembering the 'Queen of Prep'
Her tropical slashes of color enlivened the old-money crowd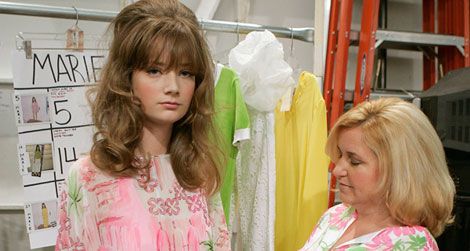 Anything is possible with sunshine and a little pink!
—Lilly Pulitzer
It all began with an orange juice-stained dress. American fashion designer Lilly Pulitzer, who died this weekend at age 81, started her iconic clothing line out of necessity. She had moved to Palm Beach, Florida, in the early 1950s after eloping with her then-husband, Peter Pulitzer, who owned citrus groves in the area. She opened an orange juice stand and while working there, discovered that squeezing juice was a messy business. To camouflage the inevitable stains, she said, she designed brightly printed sleeveless dresses. The style was a hit with customers who began to request their own dresses, and she began selling the vibrant floral shifts in addition to O.J. Her short, easy-to-wear pieces took off and she left the juice biz to focus on fashion design.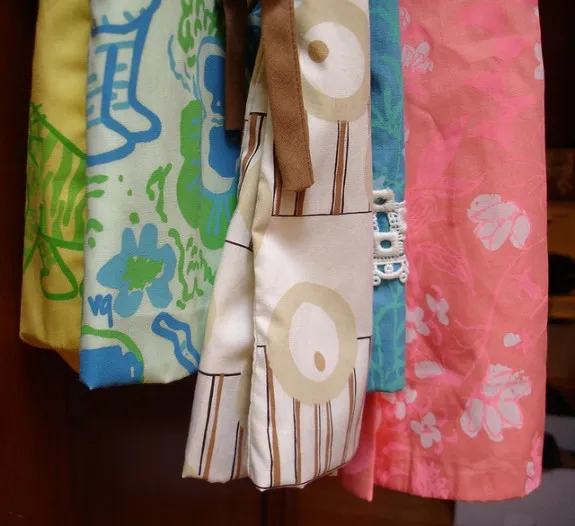 The "Queen of Prep" (as in preppy) as she became known, became the president of Lilly Pulitzer Inc. in 1959. Her iconic jungle and floral prints in shades of pinks, orange, blues and greens were manufactured by the Key West Hand Print Fabrics company in Key West, Florida.
Because of her pedigree—her mother came from the Standard Oil fortune and she married into the Pulitzer publishing family—Lilly Pulitzer seamlessly situated her brand amongst the blue-blooded set. From the 1960s to the '80s, her Florida-vacation-in-a-dress shifts were worn by her former high school classmate Jacqueline Kennedy Onassis, socialite and artist Wendy Vanderbilt Lehman and anyone aspiring to a Lilly lifestyle. Lilly herself summarized that lifestyle when she said, "The Lilly girl is always full of surprises. She lives everyday like it's a celebration, never have a dull moment, and make every hour a happy hour." Basically, her clothes were worn by the antithesis of any Molly Ringwald character from a John Hughes movie.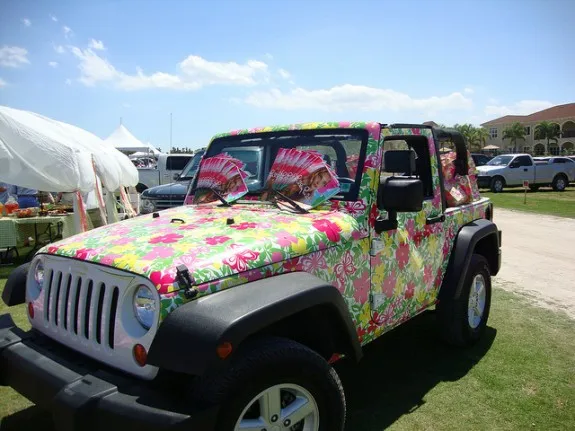 The brand hung on until 1984 when Pulitzer closed its struggling operation, but it was reborn when Sugartown Worldwide Inc. purchased the rights to use the company's name in 1993. Today, Lilly's legacy can be found in dresses, maternity clothes, stationery and bedding in department stores and Lilly Pulitzer stores around the country. (Apparently, as pictured above, Lilly prints can be found on Jeeps.) And they're also on the backs of sorority sisters, as indicated by the special-edition Lilly Pulitzer collections made exclusively for them.