Dame Angela Lansbury Makes A "Spirit"-ed Return to the Stage
Noël Coward's timeless play brings the actress back to the D.C. theater where she got her start 58 years ago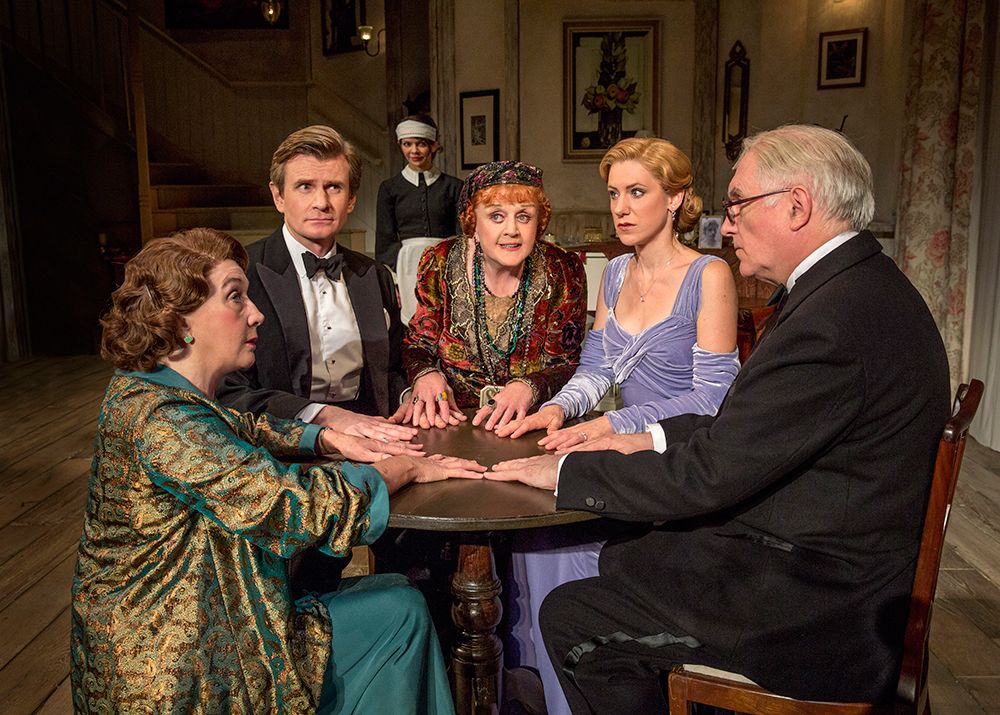 What is it about a ghost story that grabs our imagination? Simon Jones, who co-stars with Angela Lansbury in the current revival of Noël Coward's 1941 Blithe Spirit, told me in a recent interview that people seem both amused and comforted by the possibility that another life dimension—one based on the spirit—kicks into gear after earthly existence ends.
The 2014-2015 production of Blithe Spirit, with Angela Lansbury headlining as Madame Arcati, the role she won the Tony for in 2009, has played to standing-room-only audiences from London to Washington, D.C., suggesting that Coward's classic comedy about an other-worldly virtual reality not only retains universal appeal, but has profound plausibility in today's digital age.
Coward established himself as England's reigning playwright in the 1920s and '30s because of his soi-disant "talent to amuse." Famous for such witty plays as Hay Fever, Design for Living, and Private Lives, he would earn even higher recognition during England's darkest hour.  In May 1941, Coward left Blitz-bombarded London for the peace of Wales to write Blithe Spirit. It took him less than a week to write this "very gay, superficial comedy about a ghost." It seemed to materialize magically:  it "fell into my mind and on to the manuscript." People flocked to watch the mischief unleashed when Charles Condomine, an author researching a new book, invites medium Madame Arcati to conduct a séance. Alas, her power summons the ghost of Charles's dead wife Elvira, and when Elvira decides to reclaim her husband from his current and living wife Ruth, the game is afoot.
Coward sensed that a comedy about death would connect with London's war-devastated audiences, and he was right. Advertised as "the zaniest of his plays," Blithe Spirit became the longest-running show in London theater history until Boeing-Boeing broke its record in the 1970s; it ran for four and a half years and 1,997 performances. The original production enjoyed great success at Washington's National Theater in the Fall of 1941, with Mildred Natwick as Madame Arcati, the medium who creates chaos for co-stars Clifton Webb and Peggy Wood.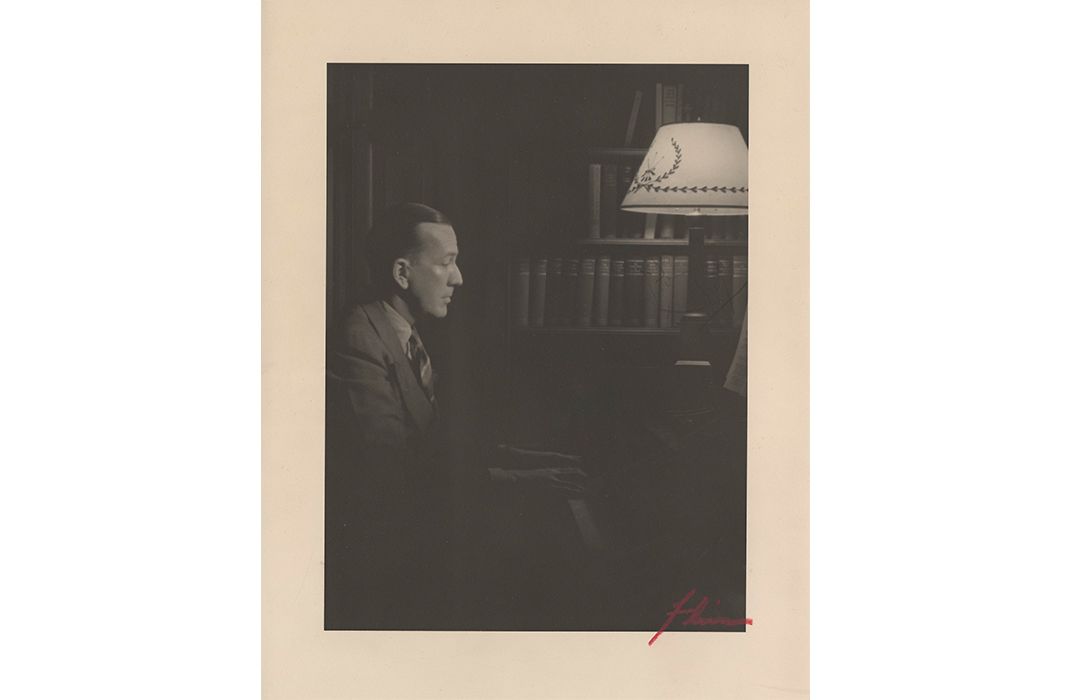 Finishing the Blithe Spirit tour at the National Theatre in Washington, D.C., adds an appropriate bookend to Angela Lansbury's theatrical career, since she played the National 58 years ago in a pre-Broadway tryout of Hotel Paradiso—the play that marked her Broadway debut.  
Now 89, she has enjoyed a 70-year acting career that has included five Tony Award-winning performances (Dear World, Mame, Gypsy, Sweeney Todd, and Blithe Spirit) and appearances in over 60 films (including Gaslight, National Velvet, The Portrait of Dorian Gray, and The Manchurian Candidate). She is much-beloved by several generations for her portrayal of Jessica Fletcher on television's "Murder, She Wrote" (1984-1996), the longest-running detective series in television history. In addition to her Tonys, her list of honors includes the Kennedy Center Honors, an Oscar for Lifetime Achievement, and six Golden Globes; she was invested as a Dame of the British Empire by Queen Elizabeth on April 15, 2014.
Her co-star Simon Jones, an actor who also has an extensive stage, film, and television career, told me how much he relishes playing alongside Lansbury. "She is the show's lynchpin," he says, "and is irresistible. She generates a sun-burst of radiance that audiences adore." He loves taking curtain calls with her and basking in the foot-stomping standing ovations the show inspires.
He has also shared some of Lansbury's remarkable theater lore. He told me that when the production was in Los Angeles, they walked the downtown area's Heritage Trail and she recalled how she had toured in theaters there with her mother, actress Moyna Macgill, when she was a child. Hollywood in the 1930s created an eager audience for such horror films as Dracula and Frankenstein, and her mother performed in some of the popular Grand Guignol horror plays that were finding eager audiences in nearby Los Angeles as well. Billed as gory spectacles, these shows usually had a doctor on hand, and young Angela's job was to walk the aisles of the theater dispensing smelling salts.
For Jones, Angela Lansbury's brilliance as Madame Arcati is that she doesn't mock or belittle the spiritual side. Because her performance conveys a belief in her power as a medium, the audience happily gets caught up in the farce. Without that serious intent, Jones argues, the play would devolve into "the kind of painful experience offered by bad productions of Gilbert and Sullivan."
In Toronto, the reviewer for The Star captured Lansbury's stage presence:  
As Madame Arcati, the zaniest of all transcendental mediums, she stalks the stage as though she were a big-game hunter, flips her quips through the air as though they were Frisbees, and climaxes with a trance/dance that looks as though she learned it at the court of Nefertiti during an orgy that involved a lot of honeyed wine.
But there are always surprises, even with such a stellar cast controlling the stage. "Audiences are not predictable," Jones explains, and the slightest acting nuance can affect their reaction. Why some lines get a laugh one night and not the next can result from an actor's shift in stance, or simply something more intangible. It's what keeps everyone on their toes on tours that feature eight-shows-per-week performances.