If That Slick Drone Video Looks Too Good to Be True, It Probably Is
Some of YouTube's best robots turn out to be vaporware.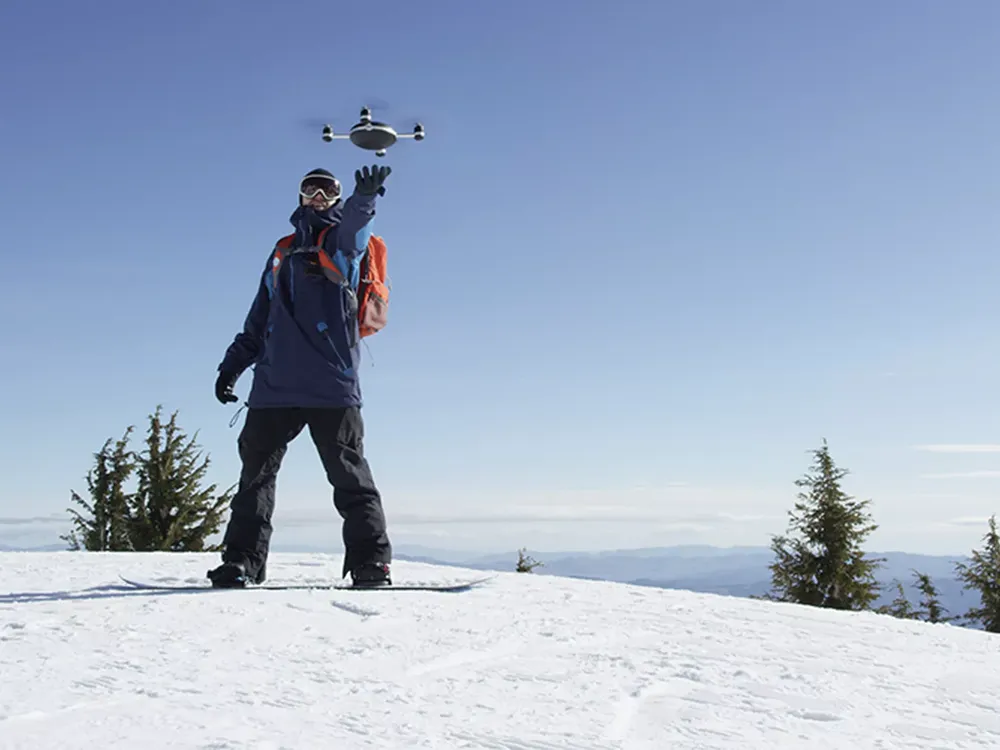 In January, law enforcement agents raided Lily Robotics, a startup company that made big promises for its Lily Camera Drone but never delivered on any of them. The San Francisco-based company raised over $34 million for more than 60,000 pre-orders by customers salivating over a slickly produced YouTube video that showed off capabilities that might have changed the drone world. Lily promised a drone that required virtually zero knowledge to use, unlike its competitors, which demand at least some flying and/or maintenance skills. According to Lily, all the user had to do was toss the drone into the air and walk away: the aircraft would automatically start up, hover, and follow the user around. Your only real problem would be determining which footage should be uploaded to the Internet. It would even be waterproof.
Buyers pre-purchased the drone for anywhere between $500 and $900 on the website, depending on the preferred model, so the company received all its money up front. (Established crowdfunding platforms like Kickstarter or Indiegogo don't release or even collect the pledged funds until certain milestones are met). Lily raised an additional $15 million in venture capital funding from investors. Its YouTube video quickly racked up millions of views, and at one point the company even entered into discussions with Snap, owner of photography app Snapchat, for a potential corporate purchase.
Lily missed its initial ship dates—not unusual in the startup world, but not a good sign—then continued to push back the date, while offering a litany of detailed product updates. That caused some pre-orderers to cancel their orders and demand a refund, also not unusual in such situations.
But Lily didn't actually send back many refunds despite promises to do so, and as word spread, customers became agitated. From there events happened rapidly: On January 12, the San Francisco district attorney announced that his office had been investigating Lily for months, and filed a lawsuit for false advertising. That same day the company announced that it would shut down due to insufficient funding, and offer refunds to all who preordered.
It soon emerged that Lily was all but founded on a lie: emails exchanged between the founders showed that the company's slick showcase video, which lured so many would-be customers, was filmed using more expensive drones from other companies. Police raided Lily later that month, which suggests that there may be a criminal case against the company, though none has yet been announced. 
The Lily Robotics saga was a classic case of "vaporware"—tech currently existing only in one's imagination. And with the advent of relatively unregulated crowdfunding, has become more common these days. And Lily is not alone: Just last week Onagofly, manufacturers of the (crowdfunded) Onagofly F115 quadrotor, were sued for delivering "nothing more than a spruced-up paperweight".
The drone industry is making great strides, and one day some company really will build a drone like the one Lily advertised. But for now, the age-old consumer advice remains true: caveat emptor.