Old Men, Older Airplanes
In fine Air Force tradition, a retiring buddy makes his "fini flight."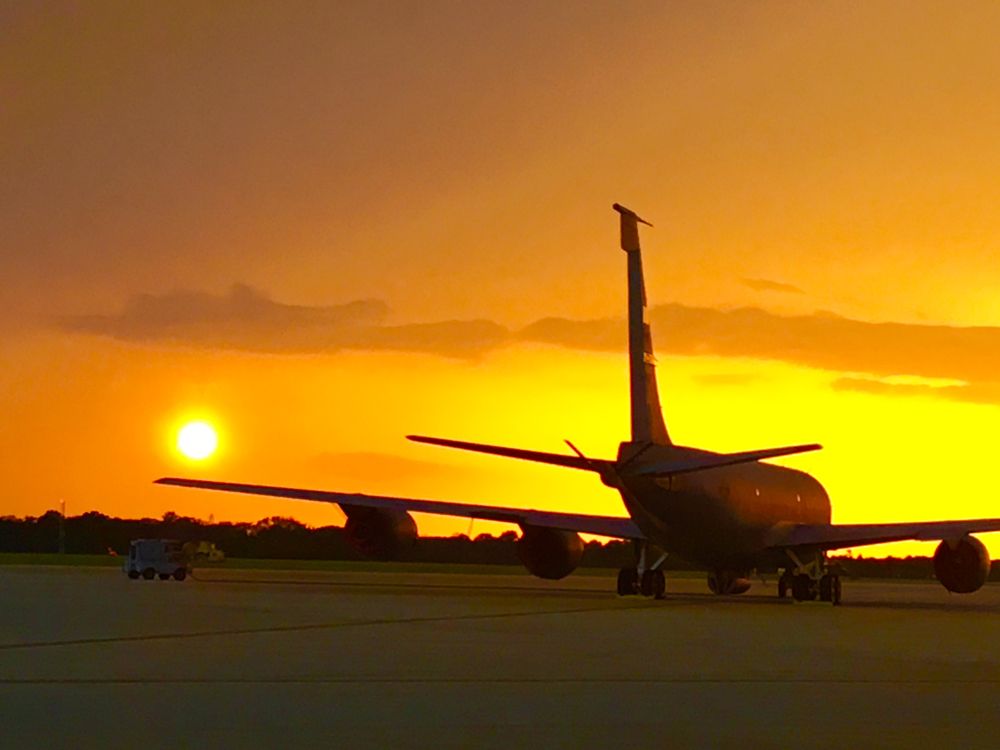 My dad used to say you've begun to get old when police officers and doctors start looking like little kids. Turns out he was right. Another milestone is when your peers start retiring around you. I retired from my ground-bound Air Force career in December, and my friend Brad Mordan, who I first met when he was an ROTC cadet at the University of Missouri, recently landed his last KC-135R Stratotanker at Andrews AFB in the suburbs of Washington, D.C.
I was particularly pleased to see Brad at my retirement in Miami last year. Shortly before the ceremony began, he arrived by Uber, sweaty and still in his American Airlines uniform, having squeezed my send-off into his flying schedule. When it was over, it was back to the airport for a jumpseat home.
A few months later, it was Brad's turn. The Air Force tradition of "fini flights" started in Vietnam, when a crew would mark 100 missions. These days it's a way to celebrate a military aviator's final flight. The flyer's family and friends are there to greet him or her on the ramp afterwards, usually followed by a champagne-or-other-beverage-fueled party. Brad marked his last day in the 756th Air Refueling Squadron, 459th Air Refueling Wing, by meeting up with an old friend, the traditional hosing down by friends wielding fire hoses, and a dazzling sunset. I asked him to send me his thoughts, to which I've added a few bracketed translations:
It was a fitting way to cap 28 years of Air Force flying, John. The first plane I refueled was a B-52, and it was the last plane I refueled in my military career. You can see in the photos what a beautiful day it was to fly. The old SAC [Strategic Air Command] heads in the [operations] group made it an event. We all dug out our black leather boots [today's Air Force boots are a lovely fuzzy green] and SAC Warrior patches. One guy wore his white-throated buddy-[bleeper] scarf [worn by SAC standardization and evaluation crew, who grade their peers on flying proficiency and procedures]. So we had one last blast of Dr. Strangelove camaraderie. It's interesting—and a little melancholy (sniff-sniff)—how 28 years of service can seem like 28 years and yesterday at the same time. I remember when I was new, looking at the old Lieutenant Colonels and thinking how old they looked. And now I'm realizing that's exactly how the young folks are looking at me. I've been frustrated with the Air Force and wanted to retire for some time, but now that I have to, I don't remember why. I guess memory is the first thing to go. So Thursday, we rendezvoused with two BUFFs [the common nickname for the B-52—Big Ugly Fat (Bleeper)] on two tracks for some practice contacts. The plane we were flying was [tail number] 57-1487, 60 years old and three years older than the first BUFF on the day's schedule. Ironically, also flying with us was our shiniest twenty-something tanker pilot, who flies like a pro but probably can't spell "B-52" without asking Siri. Just kidding—she probably asked an old guy.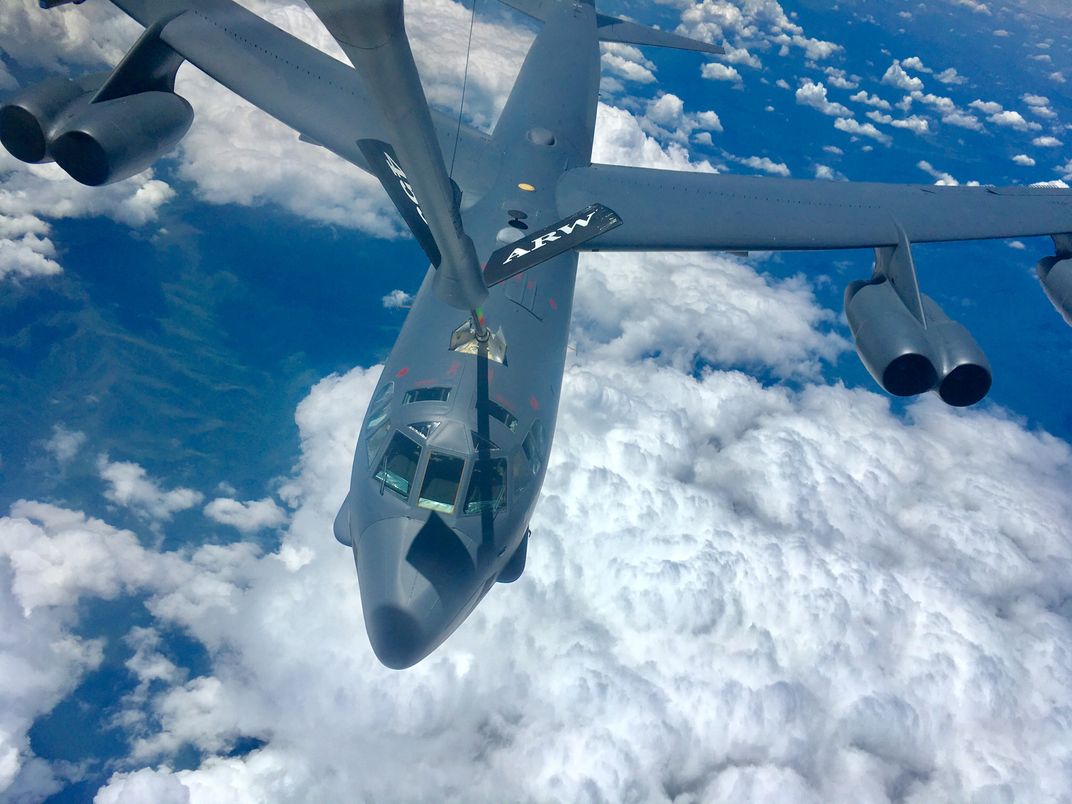 I was struck at how a 50-year-old could retire in an airplane 10 years older than he is, and how technology tends to plateau. From a strictly chronological standpoint, it was like a Vietnam-era pilot retiring not in a F-4 Phantom, but in a 1909 Wright Military Flyer. Indeed, the replacement for Brad's Stratotanker is the Boeing KC-46 Pegasus, which is based on the 767 airliner, itself already more than 30 years old. Old men, old airplanes.  
My dad never told me this, but more than a few wrinkly chief master sergeants and colonels did: You'll know when it's time to go. Brad knew, and now joins his dad Chuck, retired airman and former Convair F-102 and McDonnell Douglas F-4 pilot, in a two-generation Air Force tradition.
Thank you, gentlemen.