Quadcopters Track Sharks from the Air
How to distinguish a harmless blob in the water from a threat.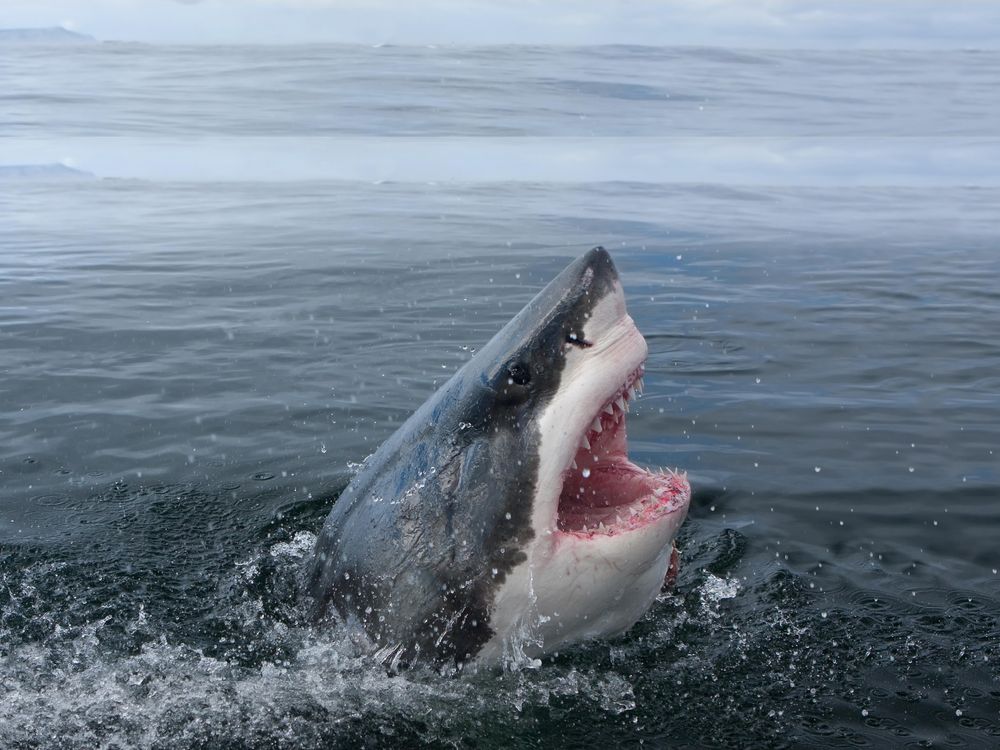 After getting reports from surfers of sharks in the vicinity of Seal Beach, California in 2015, chief lifeguard Joe Bailey became the first lifeguard on the West Coast to use drones for shark patrols. When he and his crew flew a DJI Phantom quadcopter with built-in video camera over the ocean, Bailey told a local news station that within 10 minutes, "We knew there were 10 to 12 sharks all in the Surfside [Beach] area."
Other lifeguards soon followed his lead, and so did Chris Lowe, director of the Shark Lab at California State University, Long Beach. Lowe began using Phantoms to survey great white newborns and yearlings, born in nurseries off SoCal beaches. But there's also a problem with using drones as shark spotters: From an altitude of about 100 feet, the drone is not getting clear imagery of what's swimming underwater, and it can be challenging for the user to tell if that blob on the screen is a shark or something else. "We have water that has a lot of turbidity, and so if the shark is deeper than three or four feet, we can't see them," says Bailey. "And it's sometimes difficult to tell how big that shark is."
So Lowe is now hoping to return the favor—with software that could help lifeguards use drones more confidently.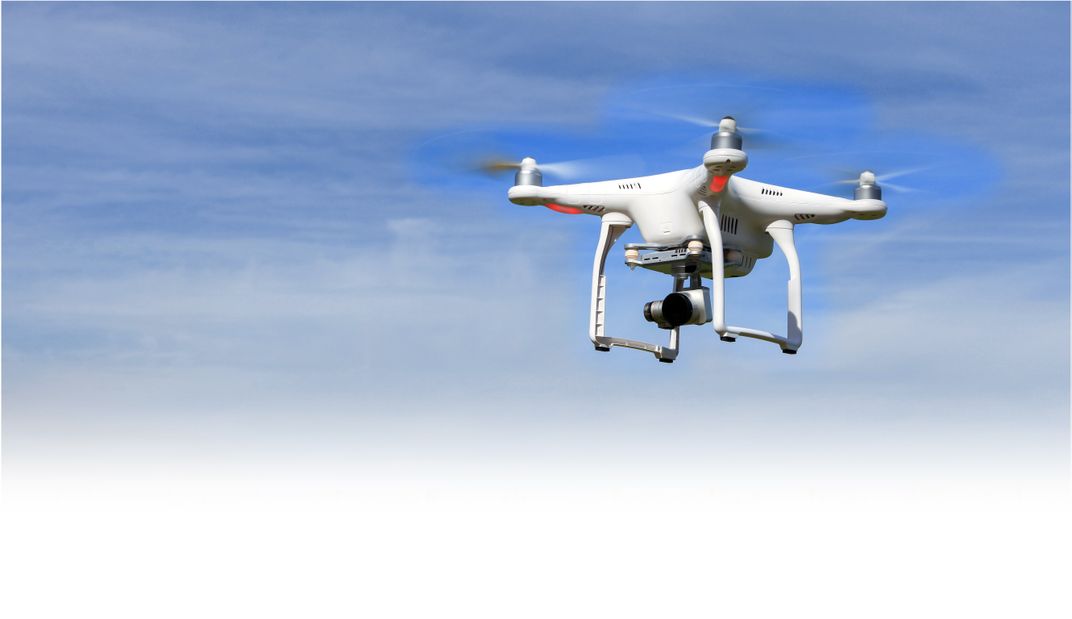 "Right now, we're looking to work with computer scientists and engineers to develop artificial intelligence—search engines that can go through and decipher what those blobs may be," says Lowe. He hopes to find partners to create software that will give lifeguards a probability rating, based on criteria such as the shape of the object and how it moves. "Initially, it might give you a 75 percent total confidence that the blob is a white shark. And then, the more footage we gather, the more the software trains itself to refine its algorithms," Lowe says.
Lowe's Shark Lab has also just invented a shark app for iPhones and iPads, designed for agencies that patrol SoCal's sharky beaches by air. The lab recruited computer science students at CSU, Long Beach to design the software and develop the cloud database. "It's meant for sheriff, police, and Coast Guard helicopter pilots," says Lowe. "So, while they're flying, if they see some sharks, they can just hover over, take pictures and video, and dial in some numbers: What species do they think it is? How many sharks? The app info is then automatically loaded into a database."
Shark Lab will train the pilots to better identify sharks and estimate their sizes so that entered information is as accurate as possible. Over time, this database will be calibrated and spatially mapped to serve as a resource for research.
In the meantime, lifeguards are implementing the "shark policy" Lowe helped them develop, such as when it's advisable to close a beach. Based on current trends, the guards don't expect the "men in gray suits," as surfers call sharks, to leave any time soon.