It's Show Time
Download our 2008 Airshow Guide.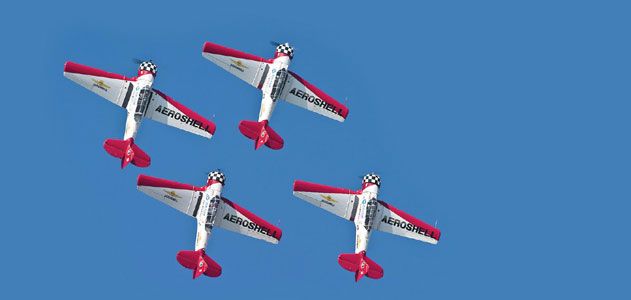 Aviation fans will have more airshows to watch than presidential debates this year, with almost 200 shows across the country between April and November. And those fans who attend will be continuing a tradition that started in Reims, France, 99 years ago with the first international air meet. In 1910, the Wright brothers got into the act, forming a team to show off their flying machines. Within a decade, a whole new type of air circus star stepped out onto an airplane wing and began one of aviation's most daring professions. Airshow teams and wingwalkers are still entertaining thousands today. So carry on the tradition: Come and see the show!
Adobe Acrobat) format.