The World's Largest Indoor Air Show
Now featuring drones, too.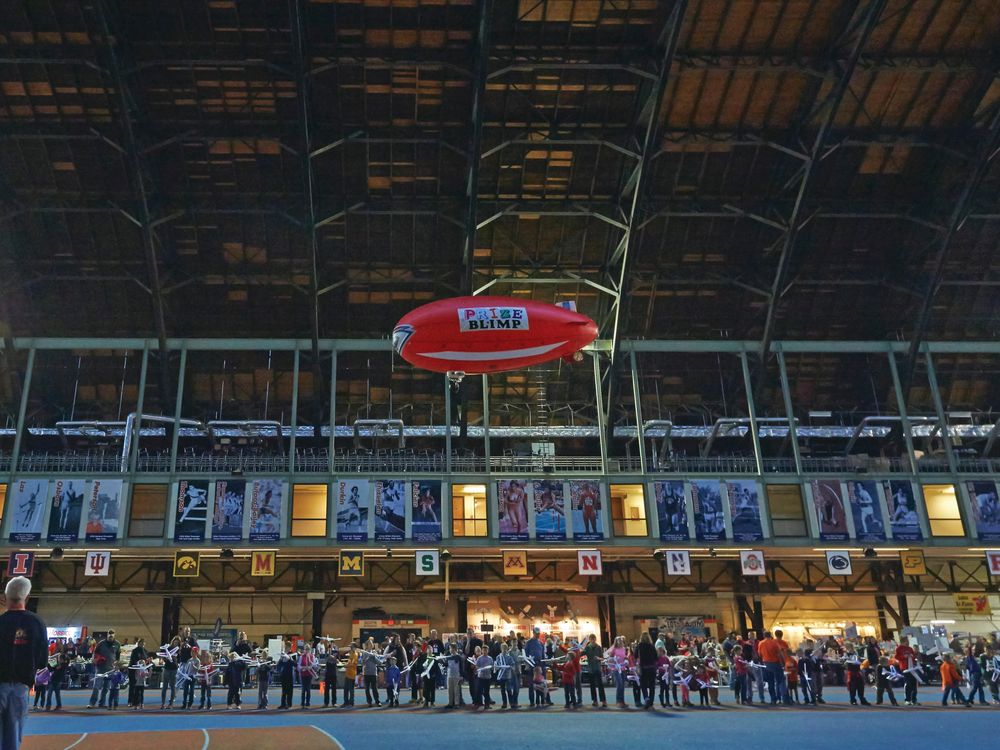 Hundreds of radio-controlled helicopters, airplanes, and quadcopters buzzed through the Armory at the University of Illinois at Urbana-Champaign at the 10th annual E-Fest on February 6 and 7. Sponsored by RC aircraft manufacturer Hobbico Inc., the event is billed as the world's largest indoor aircraft show. Built in 1914, the Armory, with 80,000 square feet of floor space and a 100-foot vaulted ceiling, gives pilots plenty of unobstructed airspace.
"The beauty of flying models is that it teaches so many different things," said Art Pesch, senior manager at Hobbico. "You learn how to read blueprints, principles of engineering, spatial orientation."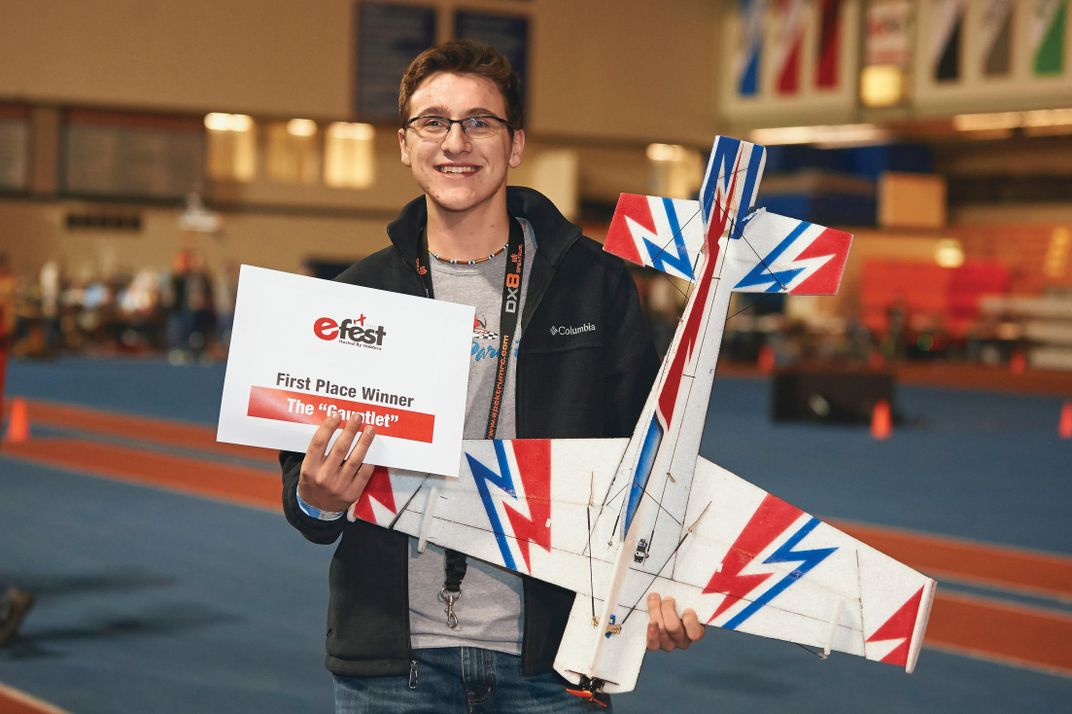 Visitors could attend a full day of workshops: A representative from the Federal Aviation Administration explained the new drone regulations, veteran RC competitor Bobby Watts spoke about using drones in the commercial film industry, and the university's drone club taught guests how to build and fly racers. Benjamin Khachaturian, a freshman at the university studying industrial design, gave a presentation recounting his six-day hiking trip to Mount Frederick William in British Columbia with a GoPro camera and Hubsan X4Pro quadcopter. He offered advice on taking video in flight, such as how to ensure propellers don't get in the camera's sight lines.
The event hosted 350 pilots, 25 vendors, and 3,000 spectators—many of whom were in attendance to watch the combat and course challenges. In the obstacle-course event, pilots navigated Dromida Vista UAV quadcopters through hula hoops and gates.
Chris Hass has been flying RC airplanes for 19 years, and started traveling from Michigan to attend the festival when it started a decade ago. He and his team competed in the gauntlet, which requires pilots to sprint through a course and repeatedly hand-launch foam and carbon-fiber airplanes through targets not much larger than the airplane itself. It's an event that tests craftsmanship as much as precision. "The pilot and the pit crew are running with glue, trying to glue the plane back together," said Hass. "It's a really fun, high-energy event. It keeps us on our toes."
According to Pesch, when the event began, it was for electric RC airplanes. Then helicopters began to have a bigger presence, but recently drones have exploded onto the scene and brought a new crowd of enthusiasts.