How Far Away Is Your Air Taxi?
The new electric, vertical-lift designs might mean it's closer than you think.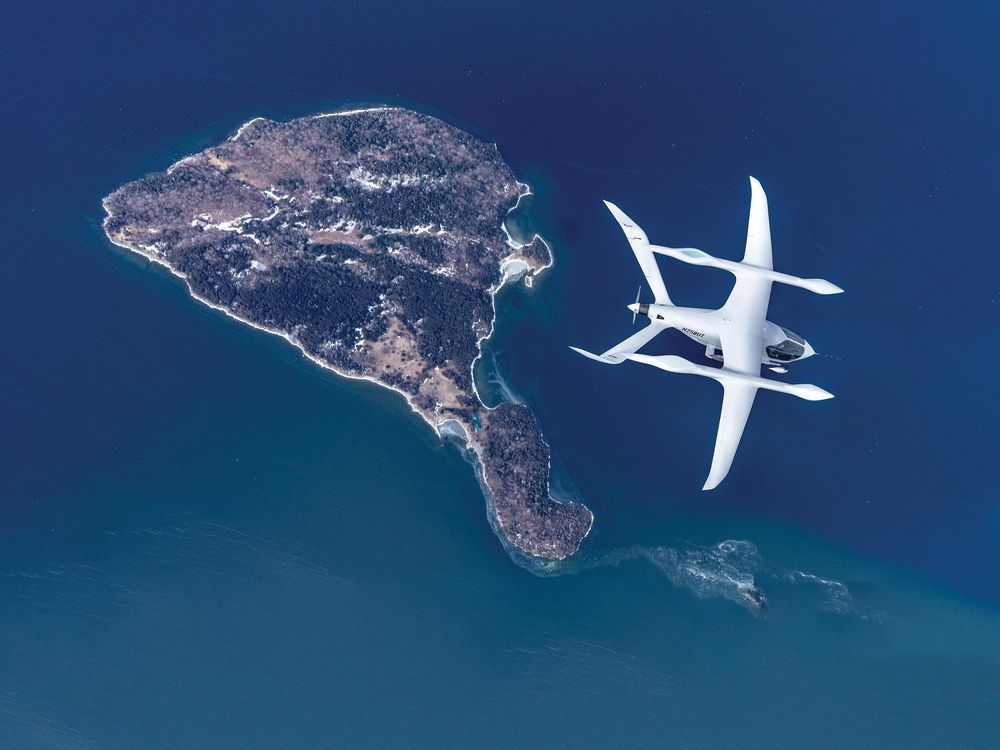 Burlington, nestled on the leeward shore of scenic and snowy Lake Champlain, is one of the most popular tourist destinations in Vermont. It is also one of the least likely places for an airplane factory. Nevertheless, the Burlington International Airport is home to BETA Technologies, which is building one of the leading contenders in the race to win certification from the Federal Aviation Administration for an electric-powered, vertical-takeoff-and-landing airplane.
At BETA's headquarters, a small girl stands at the top of the stairs straining to hold a door for approaching adults entering the airy second-floor office area. Her father is Kyle Clark, the BETA Technologies president and founder. He's also the company's chief test pilot and designer. Inside the office area, computer work stations dominate the room. But along a long, glass wall overlooking the hangar floor below, small tables snuggle up to the glass inviting staff to snack or hold impromptu meetings while watching work proceed on the two airframes below. Beyond the open hangar door, F-35s of the Vermont Air National Guard periodically drown conversation as they roar past. A basketball hoop over the conference room door, staff in jeans and sneakers—the company has a hip vibe, more like a software startup than an aircraft manufacturer. The office espresso machine is custom-made: A BETA engineer, frustrated by the perceived failings of the machines on the market, built his own, convinced his invention can make a better cappuccino.
BETA engineers also believe they can make a better airplane. The ALIA 250 has a 50-foot wing, inspired by the Arctic tern, which can soar slowly over long distances. Twin booms that stretch from nose to tail on either side of the fuselage support four vertical-flight rotors in a place on the airframe where they will cause the least drag and balance the center of gravity. The long, swept horizontal stabilizers project small rudders up and outside rotor-disturbed airflow. The sleek fuselage is designed to carry a pilot and either five passengers or 200 cubic feet of cargo.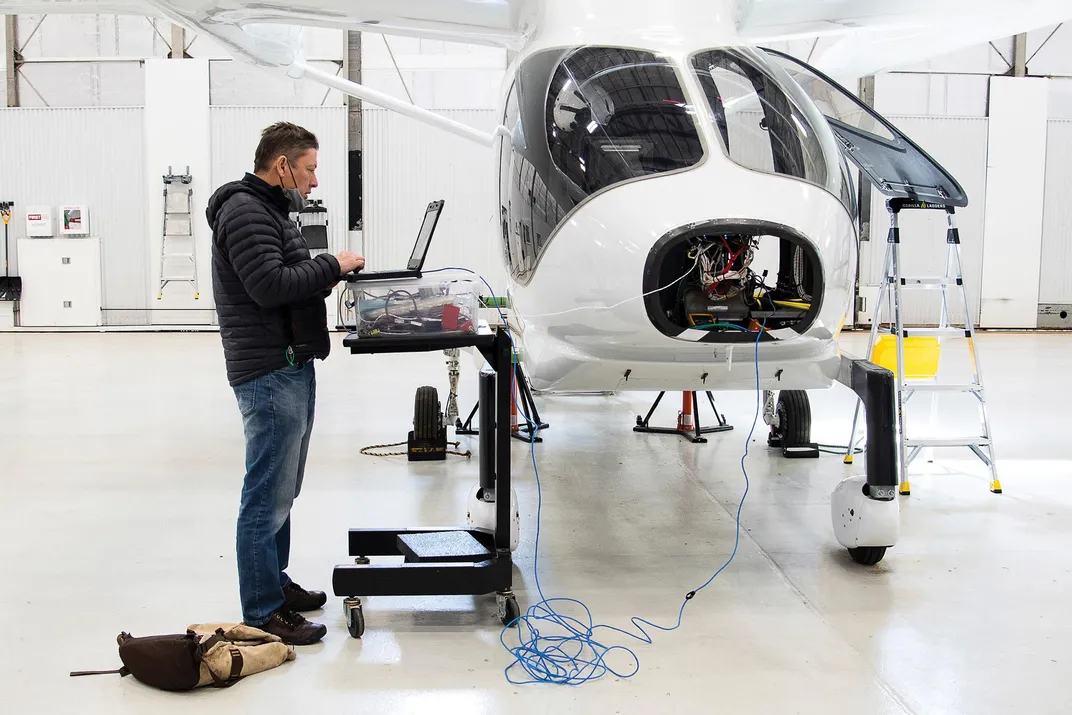 Electric vertical-takeoff-and-landing airplanes, or eVTOLs (pronounced EE VEE tolls), may some day soon whisk people around cities cheaply and quietly without burning a drop of fossil fuel. Some call them "air taxis," after their intended business model. Just don't call them "flying cars." None of the new designs will be built to move back and forth between highway and skyway. Their medium is the air.
All of the new eVTOLs rely on a scaled-up version of the same technology that powers small drones—distributed electric propulsion (DEP). Unlike internal combustion engines, which must be connected to propellers via complex mechanical drives, DEP allows designers the freedom to place propellers almost anywhere a power cable can reach, and each prop has its own dedicated motor. ALIA, for example, connects an electric motor to a pusher propeller at the aft end of the fuselage for horizontal flight. Four additional electric motor systems hide inside the twin booms to power the propellers for vertical flight.
Compared to turbines or reciprocating motors, electric motors are lighter, smaller, less expensive, and far less complicated. They will require vastly less maintenance. Distributed electric propulsion allows eVTOLs to mimic helicopter-like vertical flight, but without a helicopter's complex rotor systems and loud whomping.
The disadvantage of electric propulsion is its energy density. Pound for pound, fossil fuels carry as much as 100 times the energy of batteries. Advertised eVTOL ranges are short because they have to be. BETA recently announced the longest known flight by an eVTOL: 205 miles, well short of the distance a single tank of gas can get almost any car or airplane. What's more, batteries cannot be refueled quickly. Recharge times vary depending on factors like temperature, but can take up to a couple of hours. The commercial aviation industry relies on turning its airplanes around rapidly, a pace eVTOLs simply cannot match unless drained batteries can be swapped with fresh ones, a task that would add cost and risk to every flight. Like cellphone batteries, eVTOL batteries degrade over time and will need to be replaced.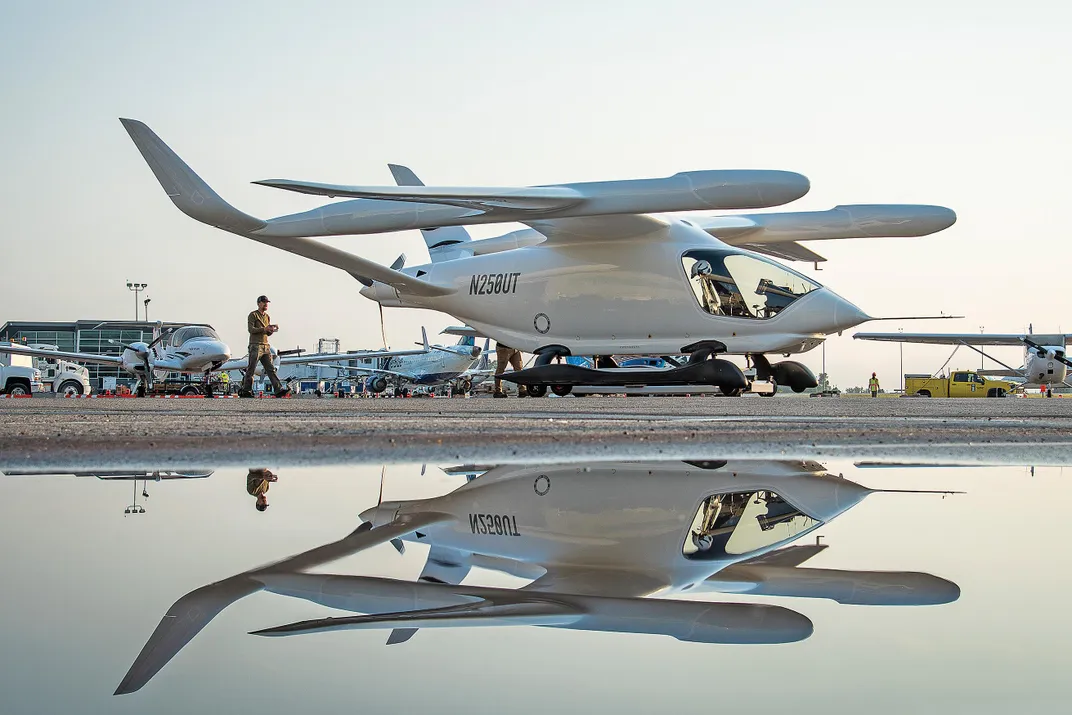 The Believers
Heralded for their potential as aerial taxis in congested urban centers where a 10-mile distance can mean an hour-long car trip, eVTOLs have become the dream of the Jetsons generation. Supporters see the aircraft departing from downtown helipads to the suburbs with up to five passengers, covering distances up to 150 miles at speeds approaching 180 miles per hour. In more rural areas, instead of driving an hour to get over a mountain or around a lake, passengers aboard eVTOLs could simply hop over in minutes. Eventually—some say it will take decades—remote piloting or autonomy will take over from pilots. Passengers will ride in an eVTOL much as they ride in an elevator.
If money talks, a lot of it is shouting that eVTOLs will one day pay off big. Mike Blades is vice president for aerospace, defense, and security at market research firm Frost & Sullivan. He expects the global eVTOL market to be worth $2– to $3 trillion dollars by 2040. A recent analysis by Morgan Stanley says by 2050 the market may be worth $9 trillion.
Investments started flowing in 2009, and by December 2020, the total backing had reached $5 billion. The pace is picking up: During the first six months of 2021 an additional $5 billion flooded in. Investments have come from Silicon Valley, United and Virgin Atlantic airlines, aerospace firms Boeing, Airbus, Embraer, and Rolls-Royce, as well as traditional investment firms not frightened by long-term bets.
Automotive companies are also joining in, partly because they are already pouring money into improving batteries. The technologies required for reliable electric cars and trucks directly benefit eVTOLs. Toyota, Hyundai, Fiat, Daimler, General Motors, and other car makers have teamed with leading eVTOL developers who need technical help or deep pockets to mass-produce their aircraft.
In 2016, the industry group Vertical Flight Society (VFS) began a list of eVTOL designs with a half dozen entries. Today that list has grown to more than 450 designs from all over the world. Many are destined for failure. "Aircraft are being designed by people who have never designed airplanes before," says Mike Hirschberg, who leads VFS. "People think all it is is scaling up a drone. If that's the mentality you have, you're not going to be successful."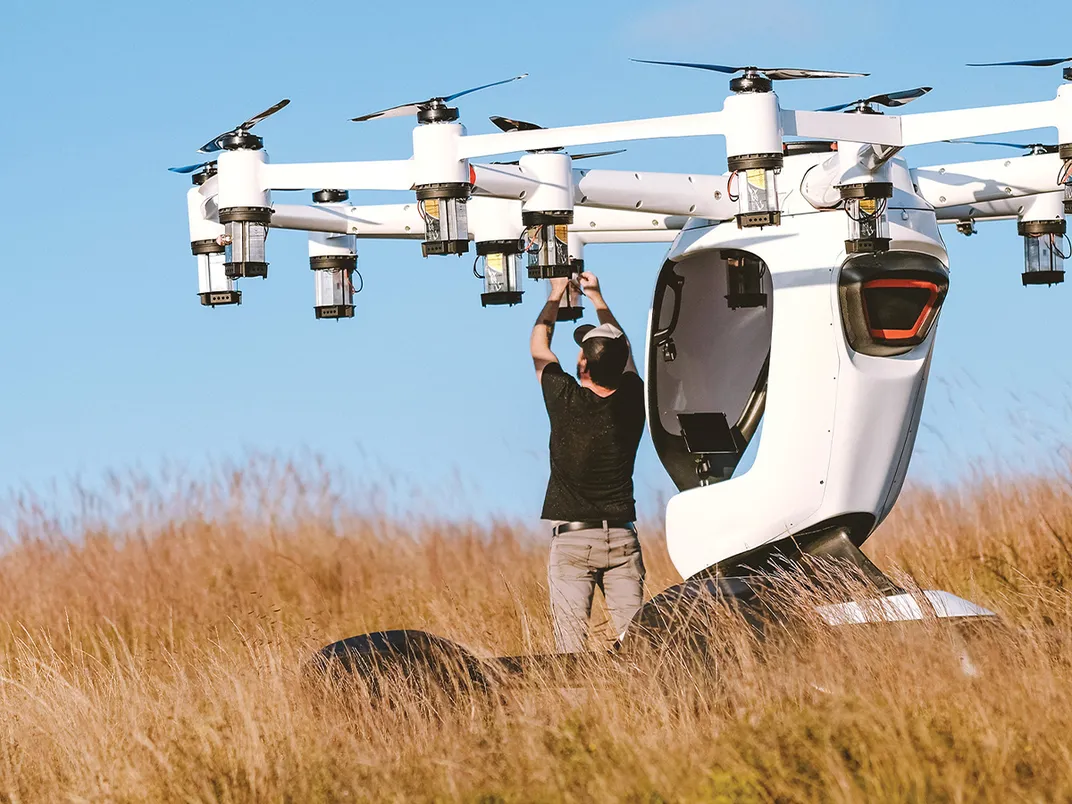 Most eVTOLs are still just paper airplanes; only a handful of full-scale aircraft are in flight testing. ALIA is one of the roomier models. The eHang 216 carries two in a spider-like multi-copter with 16 motors that encircle the cockpit. Joby Aviation's S-4 is a four-passenger tilt-rotor with four rotors mounted on the wing and two on a V-shape tail. Wisk, which is partnered with Boeing, has flown its two-passenger Cora aircraft autonomously in New Zealand; Cora employs one pusher motor and 12 dedicated lift motors mounted along its wing. It is designed to fly without a pilot and deploys a whole-vehicle parachute in case of a failure. One of the more futuristic designs is the German-built Lilium. Lilium has space for seven passengers, and it embeds 36 electric motors in tilting wings and canards.
Which design leads the race is up for debate. eHang, which has conducted test flights in major cities around the world, was among the first to carry passengers. German eVTOL-builder Volocopter also flew with a passenger in 2011. "Some people say eHang [leads]," says Blades. "But personally, I don't like that platform. I'm waiting for it to cause a serious injury because you have 16 spinning propellers around your knees.
"If you take into account the overall business ecosystem and how it's formulated," Blades continues, "I'd have to say Joby is in the lead."
Joby Aviation was an eVTOL forerunner. The firm was founded in 2009. In 2017, it flew its first full-scale prototype and has conducted more than 1,000 test flights to date. When the COVID pandemic devastated Uber's car-service profits, Joby bought Uber's Elevate unit, which had been developing the infrastructure to add air transportation to the ride-hailing service's ground network. The purchase gave Joby a mighty competitive edge—it came with a $75 million investment from Uber and access to Uber's software, which will allow customers to book a Joby flight as if the eVTOL were one of Uber's cars. Thanks to Elevate, Joby recently inked an agreement giving the company access to an international network of parking lots and decks for use as helipads.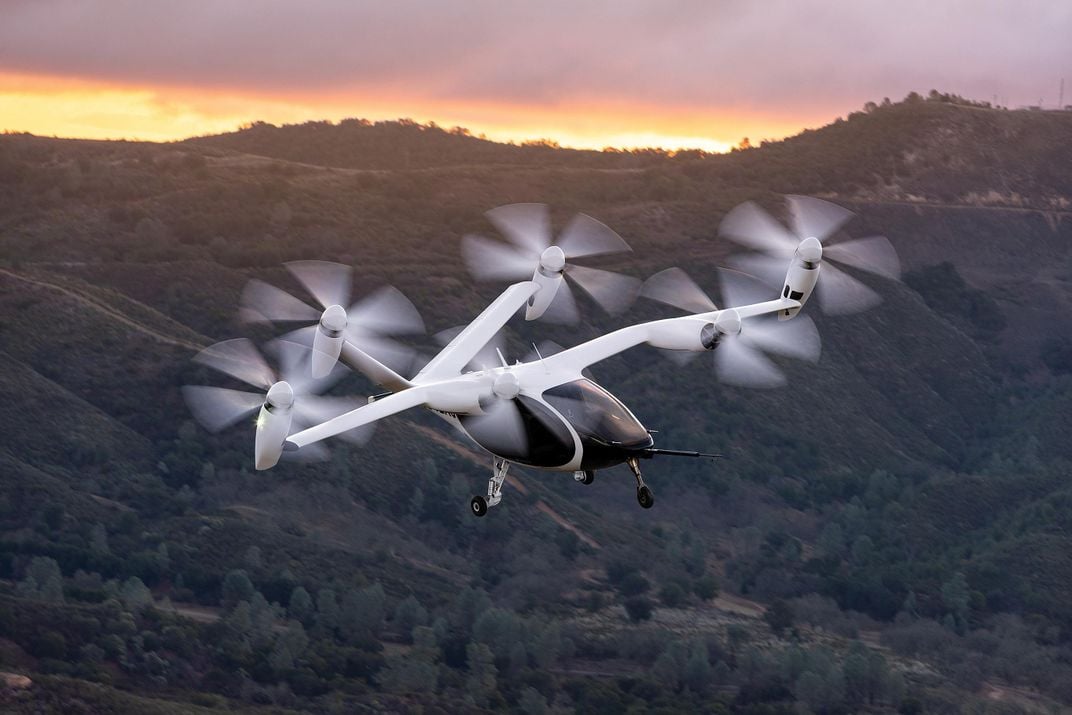 Mark Moore, who began working on distributed electric propulsion as a NASA researcher in 2010, retired from NASA in 2017 to work for Uber Elevate. At the NASA Langley Research Center, Moore had conducted technical studies and overseen uncrewed prototype projects upon which commercial companies build today. He now runs his own eVTOL company, Whisper Aero.
"There's no question in my mind that Joby will be able to have a [FAA-]certified vehicle able to start operations in 2024," he says. "They're not going to make a thousand aircraft that year. It's probably going to be 20. But it's gonna get the aircraft out and flying."
Getting FAA certification will be a major hurdle for every company in the eVTOL sweepstakes. Moore also points out that a successful aircraft does not necessarily lead to a successful business.
"When I got to Uber, I realized I knew very little about market forces and economics," says Moore. "Technologies can only be relevant and put into place if you have the knowledge in those other areas."
Moore, who remains an important voice in the eVTOL community, believes a revolution is under way. "The existing [commercial] aviation paradigm is all about cow herding, right?" he says. "You get everybody into these cattle cars at [the airline's] convenience, and you keep these multi-hundred-million dollar machines as productive as possible while inconveniencing passengers tremendously. We're flipping that on its head and essentially saying we're inconveniencing the aircraft tremendously for the convenience of our customers." The new eVTOL aircraft, says Moore, "have capabilities that no other aircraft has had in the past. They can get into very, very small infrastructure locations that are in very close proximity to where people live, work, and play."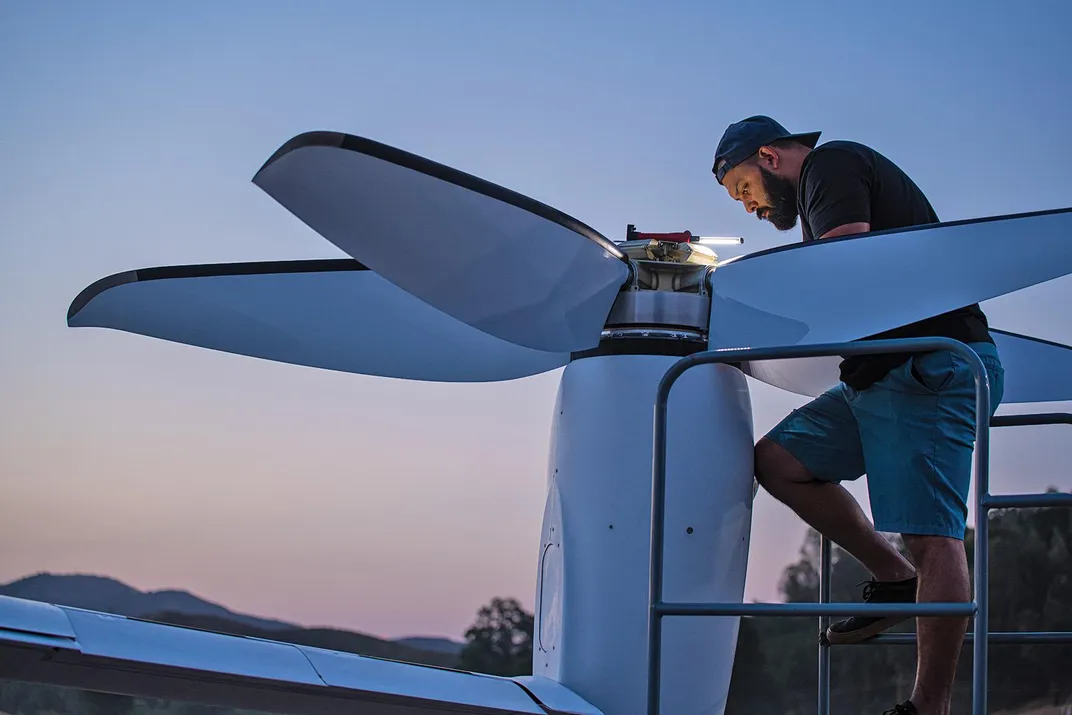 Cargo First
Although investors expect passenger flights to become eVTOLs' primary use, cargo delivery is another potential market and a way to prove that the new technology is safe and reliable before it begins to carry people. "I see cargo being first," says Rex Alexander, a helicopter pilot and instructor who also designs and analyzes heliports and helipads. "The reason I say that is because when you have cargo, you have less restrictions. And cargo doesn't have to get to the center of downtown [while] your passenger may want to. Boxes don't care."
Last April, one of the world's largest package-​delivery companies confirmed that vision. UPS placed a firm order for 10 BETA Technologies ALIA 250s and options for 140 more. UPS sees ALIA performing duties in the "middle mile" of the shipping world, according to Bala Ganesh, UPS vice president for engineering. Newark Liberty International Airport is UPS's "gateway into the New York City area," he says, "and our big hub is on 43rd street [in Manhattan]. Today, that [trip] takes an hour and a half, two hours, through traffic, to get from the airport to there. Now it could be a 15-minute hop over the river right to 43rd. That changes how our network may operate."
Ganesh believes that such potential routes are only the beginning. "I'll admit it," he says. "I don't even know what other use case we're going to come up with because so many are going to pop up that we aren't thinking about."
Matt Chasen of LIFT has been thinking about one use. He says that HEXA, his single-passenger, ultra-light-class multicopter is ideal for medical first responders. Deploying from a nearby fire station, HEXA could transport an emergency medical technician (EMT) to victims while an ambulance is still making its way through traffic. In China last summer, eHang demonstrated one of its multicopter aircraft as an aerial fire truck. The 216F flew to a high-rise training facility, then doused a fire with a spray of firefighting foam.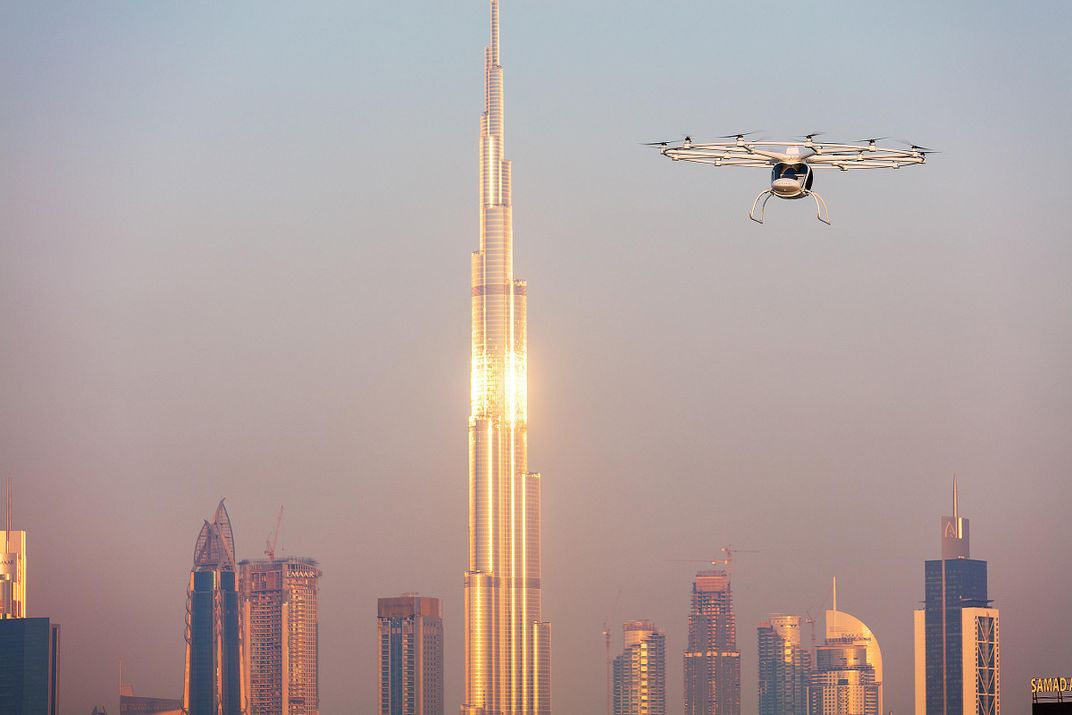 In the Shadow of the VLJ
In the first decade of the 20th century, investors were drawn to another aircraft that was to spawn a new air-taxi industry—the Very Light Jet (VLJ). The VLJ was expected to revolutionize on-demand short trips with low purchase and operating costs, all thanks to new technologies—and not as high-risk ones as eVTOL. As is happening now with eVTOL companies, investors poured money into the industry, but the new technologies did not reduce costs as much as predicted and the vaunted market for VLJs appeared to have been a mirage. Richard Aboulafia, an analyst with the Teal Group, sees an object lesson for eVTOL builders in the VLJ bubble. Today's eVTOL craze, he says shows "the same craziness, the same investor-driven mania—most of all the misplaced techno-utopianism." Except that the electric vehicles are likely to be much quieter than helicopters, Aboulafia sees little difference between helicopters and eVTOLs. "The technology is cool, and I'd like to see more of it. But putting on an economist hat, I just don't get it.
"I'll put it to you this way," Aboulafia continues, "if I told you I was going to start a Rolls-Royce car service, you'd look at me as if I was crazy. If I told you I was going to start a Rolls-Royce car service using battery-powered Rolls-Royces, why would you think I was any less crazy?"
Vertical Flight Society director Mike Hirschberg concedes that hurdles remain for eVTOLs. "We've got to prove out the reliability and get it scaled to thousands or tens of thousands of flights a day," he says. "You've got to have something approaching airliner safety." But Hirschberg likes the chances. "It's all about potential," he says. "If we can have something that is cheaper, quieter, safer, non-polluting...that's really going to be revolutionary."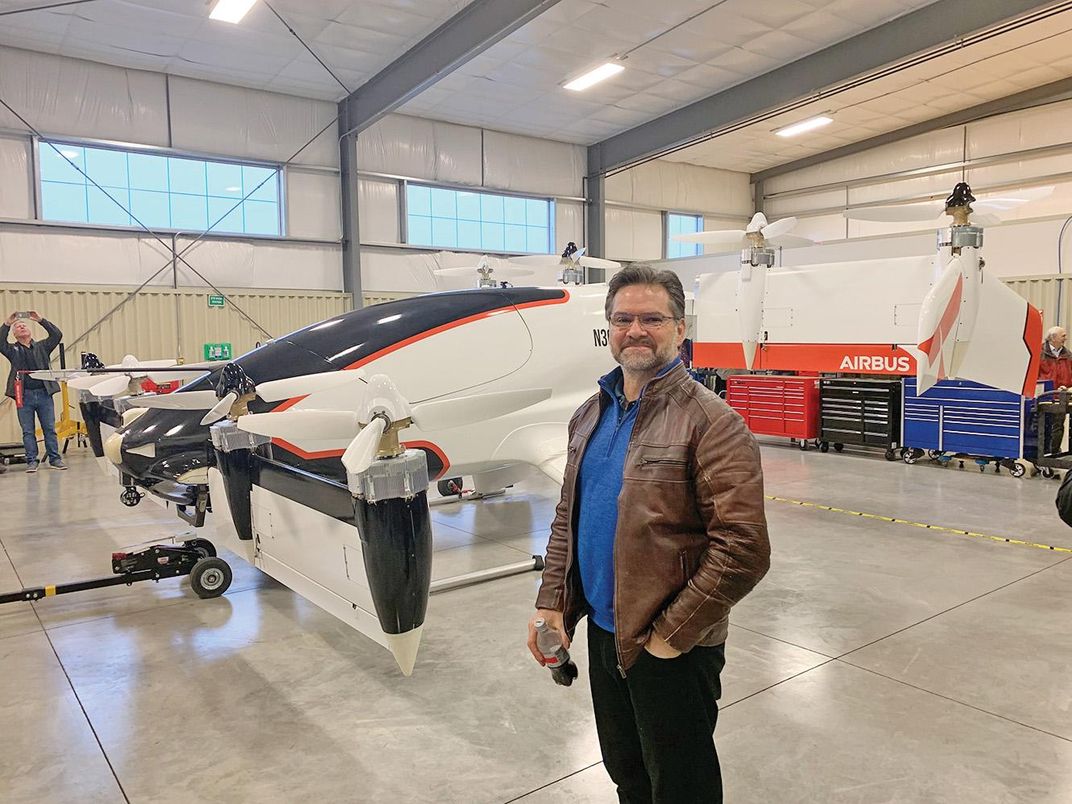 Military Potential
Low acoustic signatures make eVTOLs a natural fit for law enforcement and military operations, conducting surveillance or sneaking up on bad guys. Joby, Lift, and BETA are among the first eVTOLs to fly for the U.S. Air Force through its Agility Prime program, which seeks "to accelerate the commercial market for advanced air mobility vehicles." The Air Force wants on-demand delivery too. Currently, the companies are conducting flight tests for the Air Force with some caveats. Joby can only fly uncrewed; BETA can fly crewed but only horizontally, because its vertical flight testing hasn't yet been completed.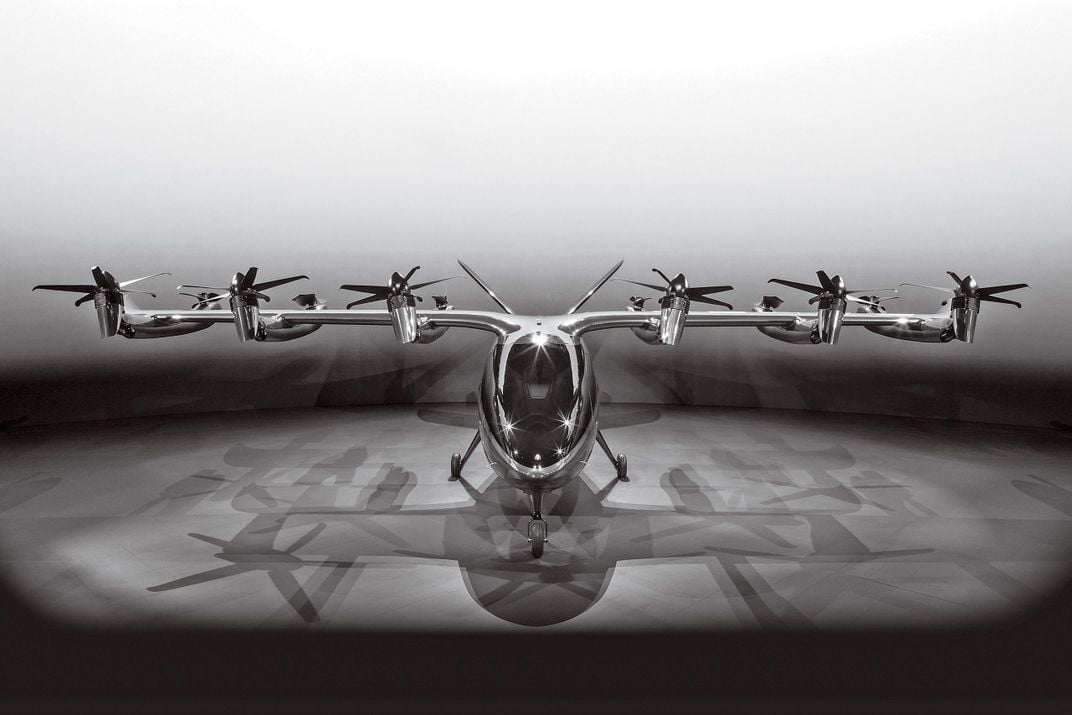 Watching those tests closely will be UPS; BETA Technologies' launch customer United Therapeutics, which will use ALIA to deliver organs for transplant operations; and helicopter charter firm Blade, which ordered five ALIA 250s and optioned 20, which it plans to incorporate as an air taxi on its existing helicopter-passsenger network.
Very Light Jets were, like eVTOLs, beneficiaries of a NASA program to incubate critical technologies, but the jets didn't draw interest from the military or an order from UPS. With its several interested customers, BETA Technologies continues test flights and can only hope, in a changing world, that there will be more. Fewer commuters are seeking a lift to the office today, and tourism is trending local. But when ALIA's tests are complete, the world may be ready to go again—in a new kind of airplane.