Embrace the Crashing
R/C airplanes can teach a valuable lesson: learn from your mistakes.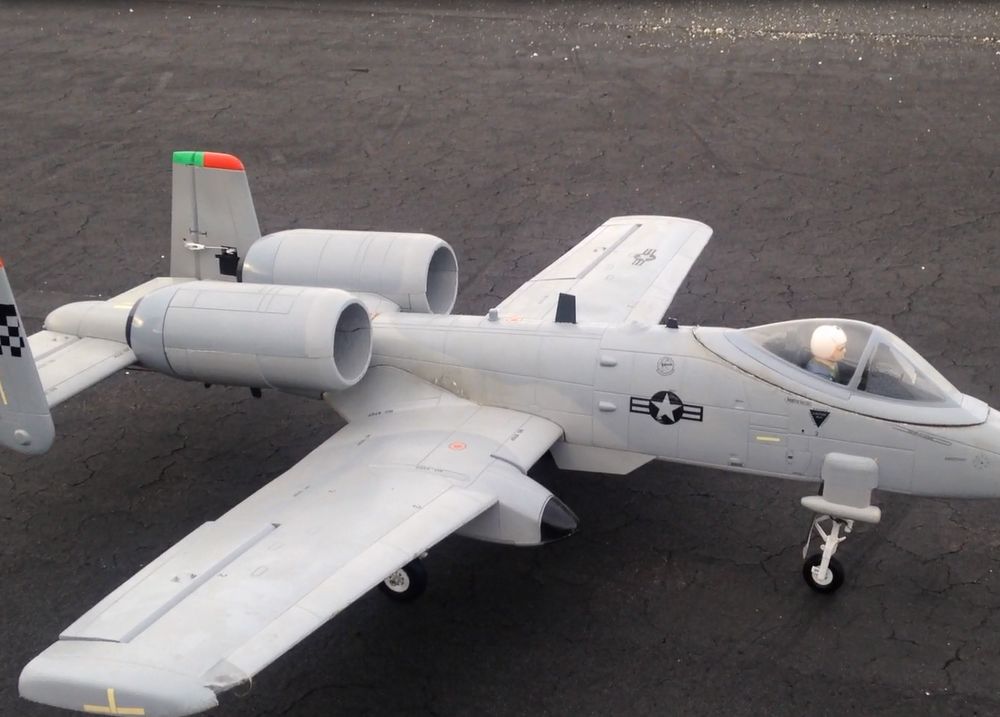 Since I last wrote about my son Ian's aircraft modeling, he's accumulated an air traffic controller's nightmare on his bedroom ceiling. The Douglas SBD Dauntless now flies next to a Boeing B-52G and a Bell XS-1 (complete with a cotton-ball flame and smoke trail as it breaks Mach One), and other notables from the years before, during, and after World War II. I love the insights that come from seeing the relative sizes of the airplanes (wow, a twin-engine German Heinkel III is almost as big as a B-17).
Ever seen that icon of the Korean War—the North American F-86—tangle with a World War I Sopwith Camel? I have.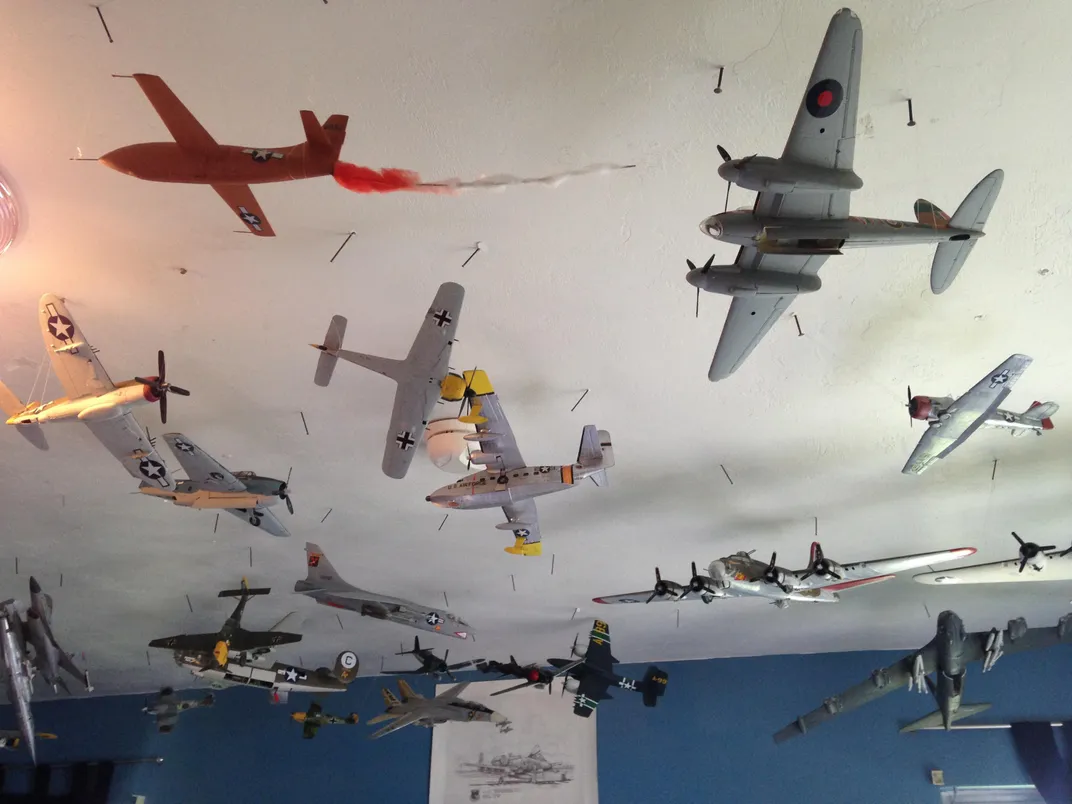 We're currently painting a Lockheed PV-1 Ventura, which will park on one of his shelves next to a Boeing F-18C and a Northrop F-5E, both in the colors of aircraft at nearby Naval Air Station Key West. Ian detailed the shelf with a painted-on tarmac, complete with oil stains and grass growing between the cracks.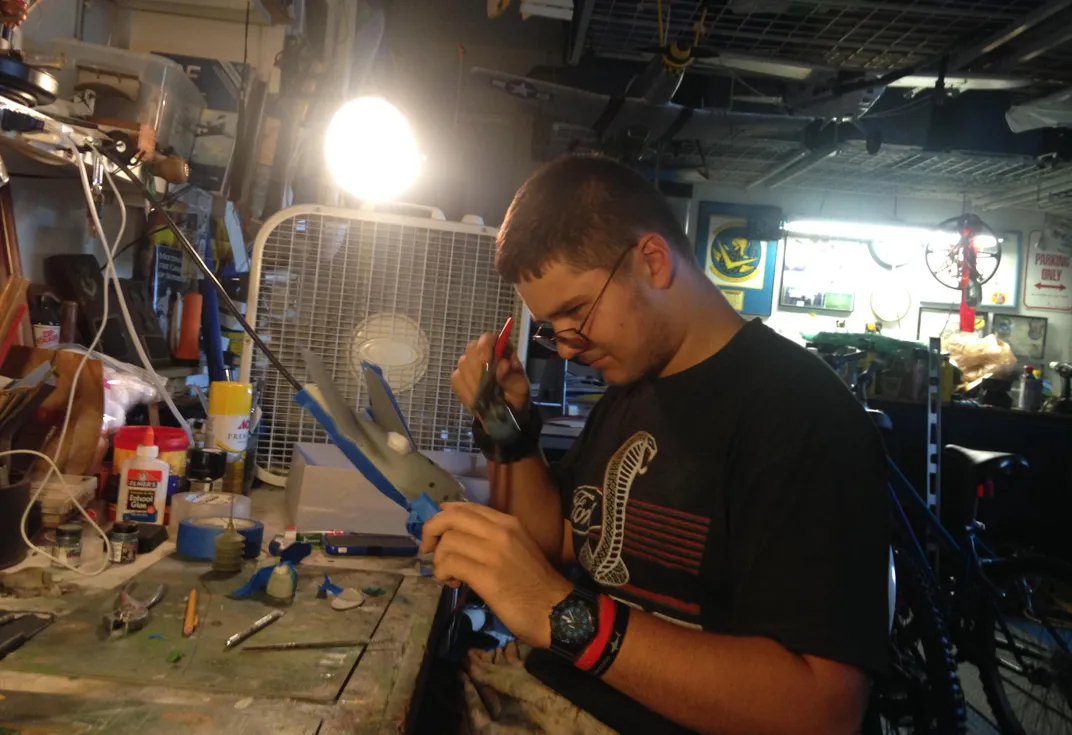 Hanging above the model table in our garage aircraft factory is our other weakness—R/C (radio control) planes. Since I tackled my first trainer, an Easy Star, which I flew in a field next to our house when we were stationed at Maxwell AFB in Alabama, I've seen Ian take up the hobby. As with his plastic modeling skills, he's become far better at it than his old man. He's graduated from our ParkZone Piper Cub to a ParkZone P-51 Mustang and a scary-fast, twin-ducted-fan Freewing A-10. A typical afternoon at our R/C club field begins with me watching him do wing-overs and hammerhead stalls with his Mustang. Then we progress to the tutorial—him standing next to me, calmly giving me direction as I struggle to fly our Cub in a racetrack pattern. My biggest challenge: As my eyes get within a few months of 50 years old, it's really easy to lose spatial awareness when the airplane is a dot against the sky. Ian helps with simple, "you're left-wing high, headed away; turn left toward the field" inputs.
There's a maxim that any fledgling pilot must internalize: If you fly R/C planes, you're going to crash R/C planes. My epic mishap was getting in big trouble at a comfortable altitude (What our favorite YouTube channel guys call "three mistakes high." Check out Josh Bixler and his crew at http://flitetest.com), then skillfully recovering, only to fly the Cub straight into a pole that sheared off the left wing. Ian, even with his advanced skills, sometimes struggles with the landing speeds of the A-10, and its fragile but to-scale retractable landing gear. It's kind of like my very limited experience with golf: One day you're cursing and throwing your clubs in the water, swearing to never return. The next day, after one perfect drive, you're hooked again. Similarly: line up the Cub perfectly on the runway, hit the centerline, and you feel like Chuck Yeager. And that's even after the ignominy of "The Pole," as it's come to be known in Sotham family lore. Embrace it: What we love about Bixler and Flite Test: Even after your plane disappears in a cloud of foam and balsa wood, pick up the pieces, learn from it, and fly again.
Electric motors have revolutionized the hobby, particularly by eliminating the additional challenges of getting sometimes cranky glow-powered engines to fire. Even so, we're having a good time resurrecting an ancient R/C fuselage given to me long ago by a college friend after her roommate skipped out on the rent and left it, and most of his belongings, behind. The red Cub-like airplane featured an old O.S. .40 engine that hadn't run in at least 20 years. Ian did some research, disassembled and cleaned it, then put it in our workbench vice. After a hobby shop trip to buy fuel and a new glow plug, it coughed, then snarled, to life. Our next challenge is to build new wings, but we're encouraged about a simple technique for bending foam-core boards into airfoils that Ian found (where else?) online.
We fly from our club field, the Osprey R/C Club, which is located in a coral-hardened parking lot covered with a thin veneer of grass next to South Florida's Homestead-Miami Speedway, and which features a wonderful, and wonderfully wide, 600-foot paved runway. A few months ago, while I was traveling for the Air Force, Ian texted me a photo of one of the spectators at the field: a four-foot alligator, sunning himself next to the fence line. We share our airspace with "full scale" F-16s from the Air Force's 482nd Fighter Wing: If you're the first, or last, pilot to fly the field, a never-fail rule of our club is to call the Homestead Air Reserve Base control tower, which adjusts its approach patterns for our little planes when we're flying.
Want to get into the hobby? There are many all-in-one-box trainers made of nearly indestructible foam, with cheap and plentiful spare parts available and a radio included. To fly at a club, you'll need an Academy of Model Aeronautics membership, which provides generous liability coverage as well as a thick, glossy magazine, Model Aviation. Use their site to find a club near you, or just use Google. There are club members ready to help you fly with a "buddy box" linkage (two radios slaved together so the instructor can take over when you get in trouble) and general encouragement and advice.
On any given evening, Ian and I can be found in the garage, sweating next to a box fan, finalizing the paint on the Ventura or some other airplane (I love plastic models because they never leave the ground), or mounting fat bush pilot wheels to the R/C Cub so that a nearsighted father can miss the runway and still get back home.
The shop floor goes on break when Margaret, my long-suffering wife, says it's time for dinner.