Rohaise Firth-Butterfield, USAF Reserve Officer Candidate
This young pilot is chasing her dream to fly the C-5 galaxy.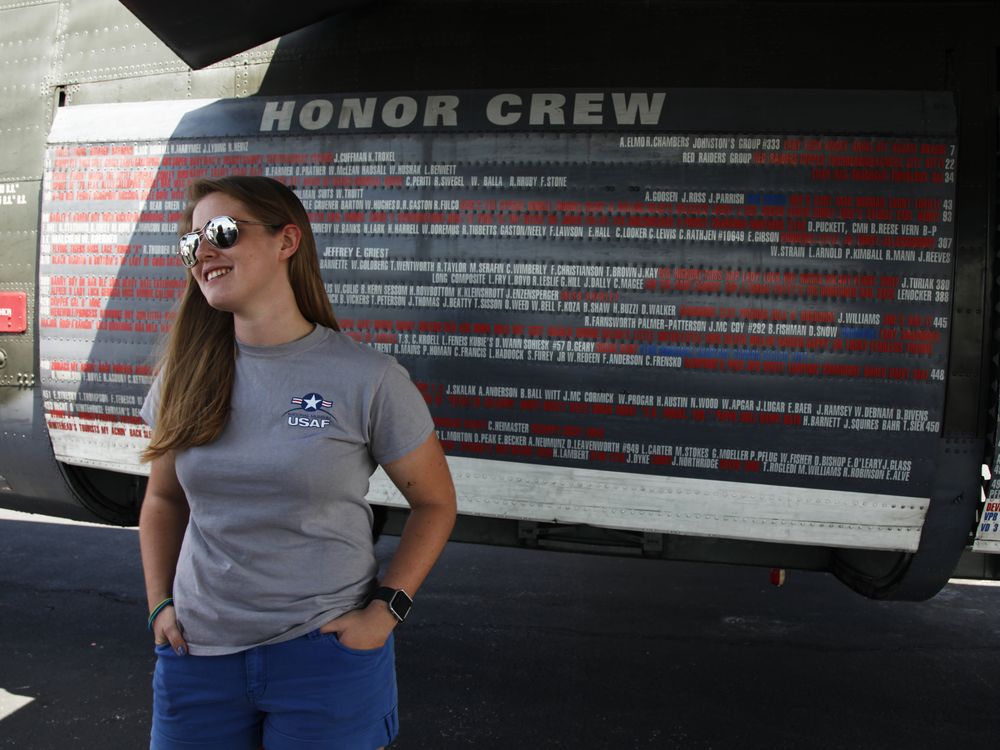 After earning a private pilot license, Firth-Butterfield took a shot at her dream: flying a C-5 Galaxy. She applied to join the Reserve's 68th Airlift Squadron, based at Joint Base San Antonio in Lackland, Texas. This month she begins training in the 320-mph Raytheon T-6 Texan II.
The job: Aircrews of the 68th Airlift Squadron resupply combat units, provide humanitarian relief, and evacuate troops and civilians after natural disasters. "Initially the draw of the C-5 is just that it's an incredibly impressive feat of aeronautical engineering," says Firth-Butterfield of the largest U.S. military transport. "But I really liked the fact that you're hands-on helping people on the ground. They fly humanitarian missions and drug interdiction stuff, and I really wanted to be useful in those."
Earliest influence: Firth-Butterfield's grandfathers served in the British military during World War II: one in the Royal Navy, one in the Army. She didn't know until shortly before her own flight training that one of her grandfathers had been a pilot. "My mother didn't know that her dad had been a pilot when she signed up for flight lessons," she says. "None of us did. A few years ago, we were packing up my grandmother's house in England and we discovered my grandfather's logbook. We were all stunned."
Flight training: At Texas Central College, a community college that offers flight training, Firth-Butterfield was able to earn her pilot's license and apply her hours of flight training as credit hours toward her degree. She transferred to the Central Texas campus of Texas A&M to earn her bachelor's degree in aviation science.
The path: Reserve candidates are advised to begin by attending a drill weekend, the once-a-month requirement for reservists to perform their military duties. "The people were very friendly and welcoming," says Firth-Butterfield. "It didn't feel like a job interview. They told me they were just trying to make sure that I would fit in with them. So I could just be myself."
The future: Advanced flight training. "T-6 training is the type of flying I really wanted to try as a civilian but never had an opportunity to: aerobatics, formation flying. And it's a fast airplane with a turbine engine!"