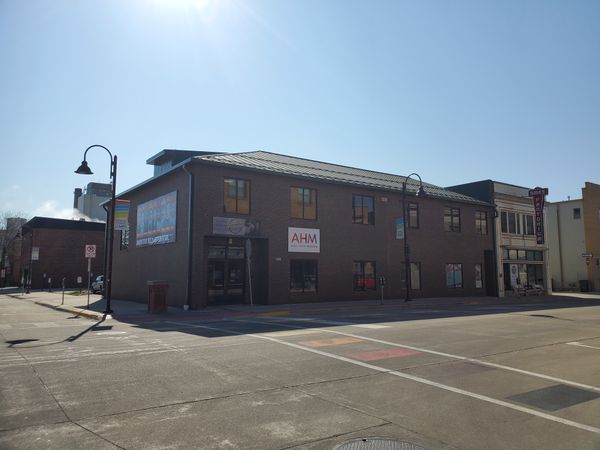 Ames History Museum
416 Douglas Ave., Ames, IA 50010 - United States
The Ames History Museum is located in downtown Ames, Iowa. We provide unique opportunities to learn about Ames history through exhibits, programs, research assistance, and events.
Exhibits
Feature exhibits:
Black Trailblazers
This exhibit explores the legacies of nine Black pioneers in Ames history – Jack Trice, George Washington Carver, Walter Madison, John and Nellie Shipp, Willa Juanita Ewing, James Herman Banning, and Archie and Nancy Martin. Step inside a replica of Banning's "Miss Ames" airplane, view crayon portraits of the Martins, and learn more about each of these remarkable individuals whose contributions reach far beyond Ames.
A Woman's Place is Everywhere: Groundbreaking Women in Ames History
This exhibit tells the story of local women who stepped out of their expected roles and made an impact in the community. It will be a four-part series of displays honoring women who broke barriers in science, business, activism, and government, including Ada Hayden, Rowena Stevens, and Helen LeBaron Hilton. Currently on display are sections about women in government and women in science.
Additional small exhibits include a timeline of Ames history, aerial views of Ames, and more.
Get out and about and learn more about Ames history by picking up our free walking tour brochures during your visit.
Participation in Museum Day is open to any tax-exempt or governmental museum or cultural venue on a voluntary basis. Smithsonian magazine encourages museum visitation, but is not responsible for and does not endorse the content of the participating museums and cultural venues, and does not subsidize museums that participate.