Virtual Reality Comes to the Space Station
Oculus Rift arrives, as astronauts and cosmonauts send down their first 360 videos.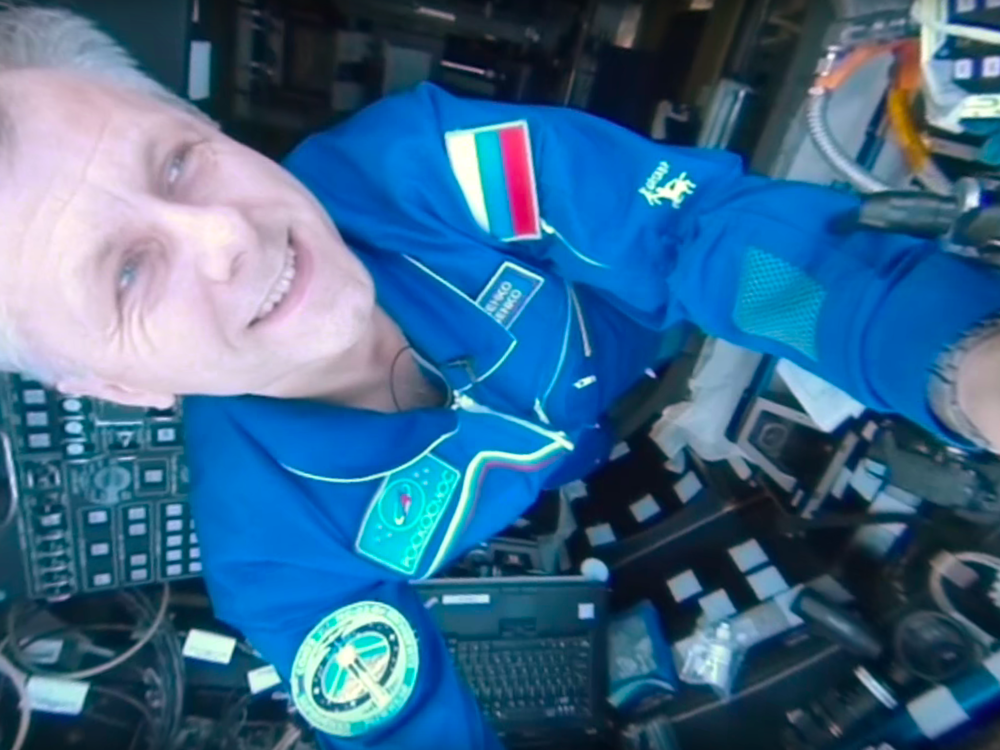 Packed inside a Dragon cargo ship scheduled to dock with the space station Thursday morning [Note updated time] is a technology that, for all the attention it gets on Earth, has yet to be tried in orbit: an Oculus Rift headset, modified and certified for use in space.
The French space agency CNES sent up the headset and associated hardware—together called "Perspectives"—for use in neuroscience experiments to be conducted by French astronaut Thomas Pesquet. American and European astronauts have used clunky, custom-built VR rigs on the station, but this is the first of the modern, high-end commercial VR headsets to go up. The Perspectives system will remain on the station for future astronaut studies.
It wasn't easy getting the hardware approved for spaceflight, says Maurice Marnat, who works for the MEDES Institute for Space Medicine and Physiology at the CNES CADMOS laboratory in Toulouse. Engineers first had to make sure the Oculus headset could pass safety tests regarding flammability and shatter-proofing (fortunately the lenses are plastic, not glass).
The station's onboard laptops—newly arrived HP Zbooks—are powerful by past space standards, says Marnat, but are "not ideal" for VR, which demands a lot of computing power. But they'll do for now.  The engineers also couldn't use Oculus' own Constellation infrared head-tracking system on the station, so they adapted a European head-tracker used for previous space experiments. Then they had to test the whole thing on zero-G airplane flights to make sure the magnetometer and other position sensors would work in the absence of gravity.
Pesquet will use the Perspectives headset in an experiment called GRASP, which tests a weightless subject's perceptions when reaching for virtual objects.
The ESA astronaut, who has been living on the station since November, also has been shooting 360-degree videos with a Giroptic camera. CNES and ESA expect to post Pesquet's VR videos online within the next week or so.
They won't be the first, however. The Russian space agency Roskosmos, in cooperation with the Russia Today TV network, has been posting a series of 360-degree video tours of the space station's different elements [YouTube channel] by cosmonaut Andrei Borisenko, who does a pretty good job of adapting the typical astronaut tour for VR.
360-degree cameras like Giroptic's and the one used by Borisenko are still fairly low-resolution, which leaves us still waiting for the day when, goggles strapped on head, we'll feel like we're floating right there alongside the astronauts. U.S. astronauts have shot some experimental ultra-high-definition footage, and NASA and Oculus are looking into routinely filming high-resolution 360 video on the station, but they haven't yet finalized their plans.