The Ugliest Airplane: An Appreciation
The Transavia AirTruk ain't pretty, but it had purpose.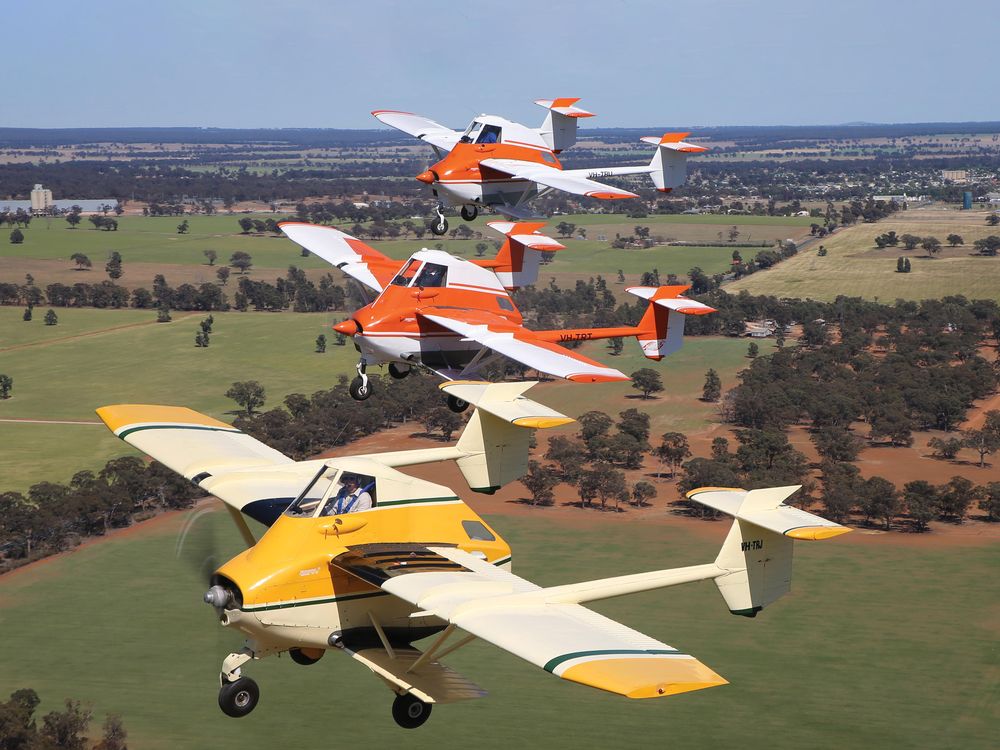 It is one of the most bizarre looking aircraft ever to reach production. Its conception occurred in Australia, its gestation in New Zealand, and its growth and maturation back in Australia. This geography, and unfettered thinking about the TransAvia AirTruk's mission, drove the airplane's unusual appearance.
In the mid-1950s, the largely agricultural country of New Zealand found itself in need of new aircraft for "topdressing"—spreading soil enhancers and fertilizers by air—what we on this side of the world call "cropdusting." The old airplanes they had inherited from the British Commonwealth, mostly converted de Havilland Tiger Moths and Piper Cub-like Austers, were wearing out. A few new American designs were imported, but currency restrictions of the day made them very expensive. New Zealanders needed a locally built airplane specifically designed for the job and sold for an affordable price.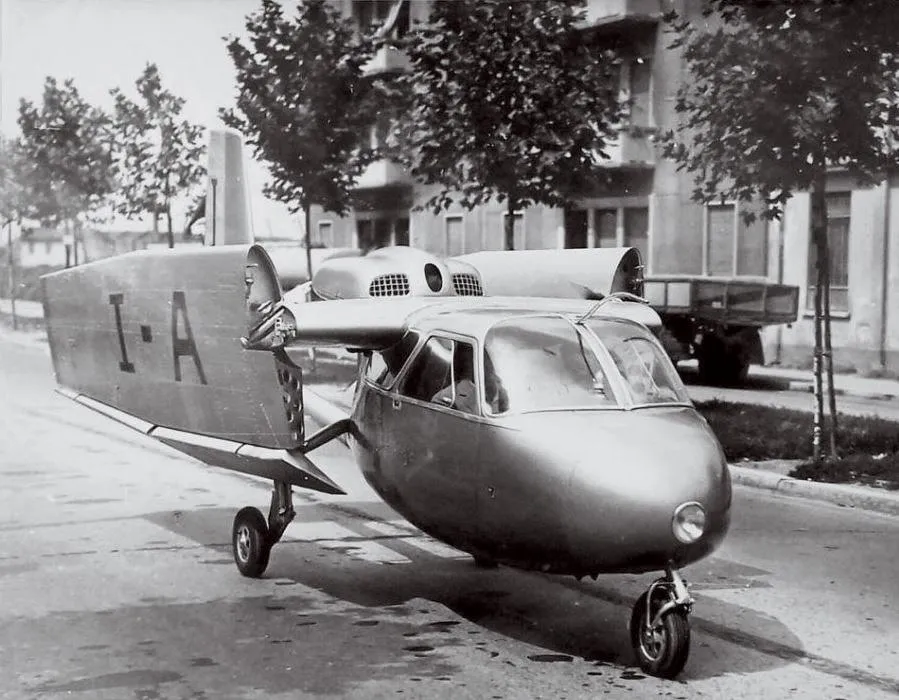 Jack Worthington and Snow Bennett, operators of New Zealand's Northern Air Services, found a good starting place in the PL-7, built by Kingsford Smith Aviation Service near Sydney, Australia. The PL-7 was the brainchild of Italian aircraft designer Luigi Pellarini. Pellarini was not a man constrained by convention: His previous design, a flying car, was marketed in post-World War II Italy during a time when most Italians couldn't afford so much as a motor scooter. It failed. (Not entirely his fault. Sixty-five years later, nobody has successfully marketed a flying car.) He sought greener pastures in Australia, where he was engaged to design an agricultural airplane. His solutions made practical sense, even if they didn't look like anything that had flown before.
Pellarini reasoned that a topdressing aircraft—a cropduster—should carry as much payload as possible and still operate out of any patch of ground close to the worksite. He started with a large, steel, barrel-shaped tank and began adding. Attach points for a set of biplane wings and a tricycle landing gear were welded on. He figured that the rear fuselage—often corroded by chemicals in cropdusters—was there only to provide an attachment for the tail, so he dispensed with it altogether and hung two sets of tail surfaces on narrow booms projecting aft from the wings. This had the added benefit of allowing space for a loading truck to be backed between the tails where it could fill the hopper while the engine was running, keeping turnaround time to a minimum (agricultural airplanes don't make money when they are on the ground). The pilot was perched on top of the aft end of the tank, giving him a clear view of the ground behind the lower wing. Racks beneath the lower wings could be used for additional payload, fuel, or to airdrop supplies without landing—a useful feature in a rough country where just delivering a bundle of fence posts could take a mounted man with a pack animal a full day.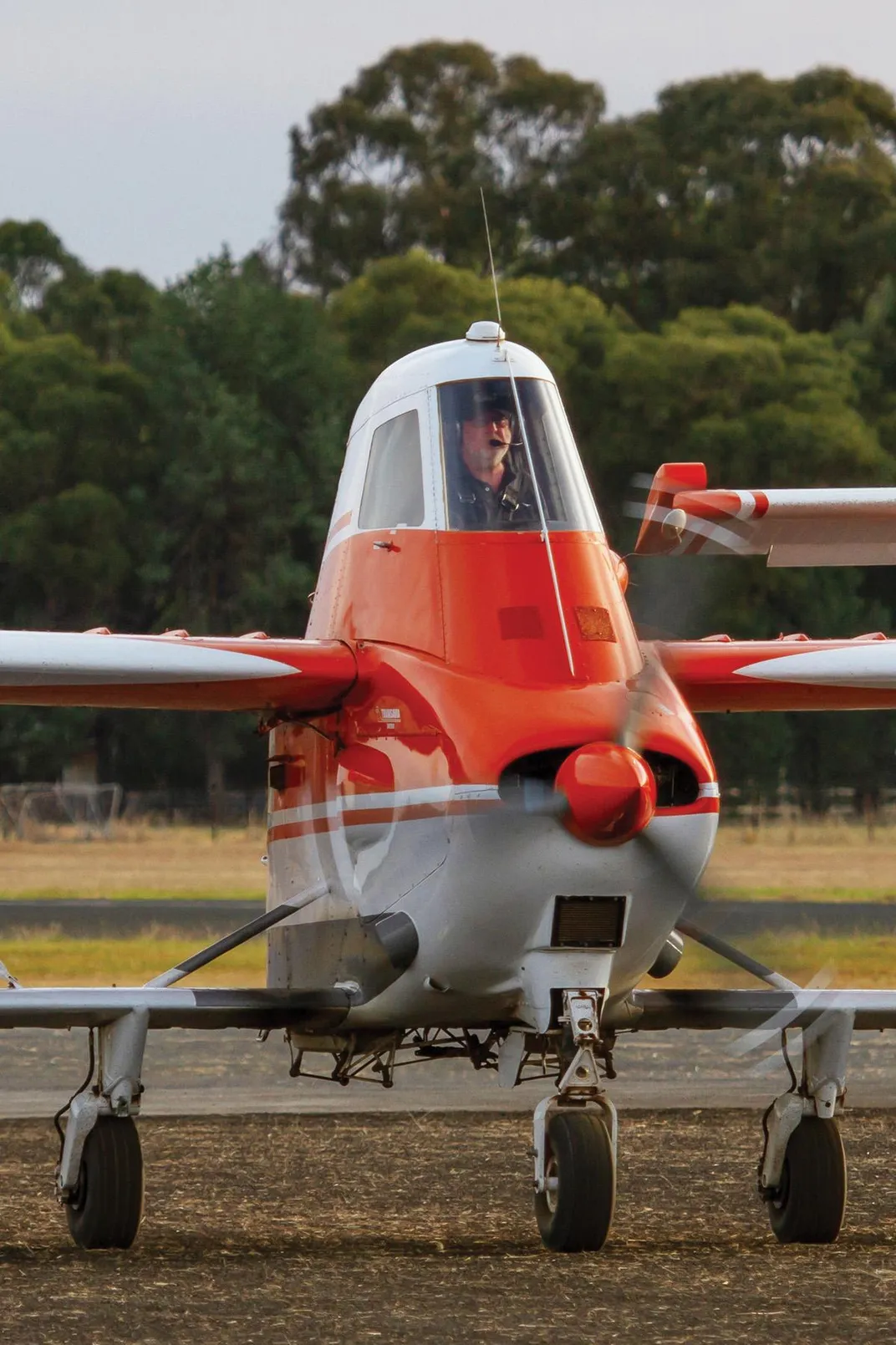 The PL-7 was not a small airplane. The top wing spanned 41 feet and it weighed 5,000 pounds loaded, so it required a significant amount of power to do its job. The expedient solution for that challenge was the Armstrong Siddeley Cheetah, a British seven-cylinder, 400-horsepower radial engine. The Cheetah powered the Avro Anson, the most common multi-engine trainer in the British empire. Thousands of twin-engine Ansons were built, so Cheetahs were cheap and widely available.
The resulting prototype was hard on the eyes but performed well. Northern Air Services could not find the financing they needed to fully develop the airplane and advertised to sell the project, complete with the flying prototype and 200 Cheetah engines. Before they could find a buyer, however, the prototype was lost in a hangar fire in 1958.
Worthington and Bennett enticed Pellarini to New Zealand to design a new airplane based on the same ideas that had worked on the PL-7. To keep costs down, he used as many parts as he could from another military trainer, the North American Harvard (known to Americans as the T-6 or SNJ). The New Zealand air force was putting its fleet of Harvards up for bid, and Bennett Aircraft, based in Te Kuiti, New Zealand, bought 40 of them. A crew stripped off engines, wheels and brakes, control rods, and canopy components, all of which were to be incorporated into Pellarini's PL-11, dubbed the Airtruck. Like the PL-7, the PL-11 was essentially a flying fertilizer tank, but this one was a monoplane. The cockpit was moved from the rear of the tank to high atop the front of it, almost above the 600-hp Pratt & Whitney radial engine. The signature twin tail booms remained. The PL-11 was New Zealand's first natively designed and built commercial airplane, but it proved difficult to get government officials to approve it for production. Although the first Airtruck flew in 1960, three years elapsed before it was issued an airworthiness certificate.
The delay effectively killed the project. After two years of struggling with an intransigent bureaucracy, Pellarini left in disgust and returned to Australia. Bennett succeeded in building a second example in 1968, but by then the PL-11's time had passed.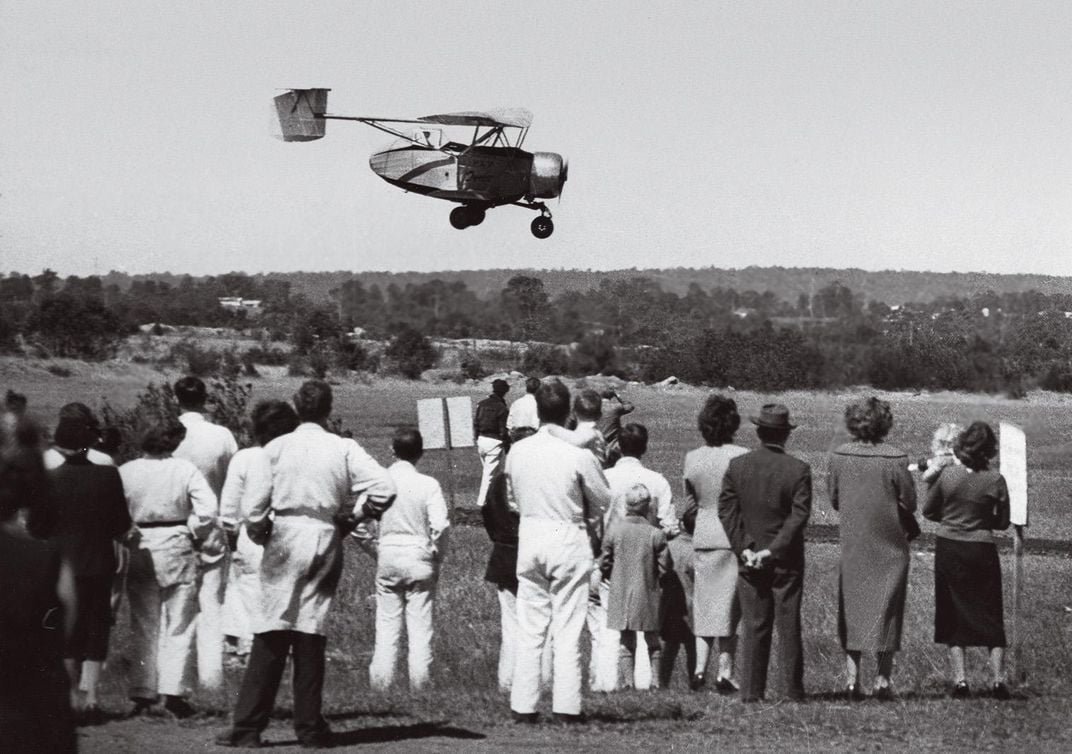 Pellarini's next airplane was the Australian-built PL-12. It was similar to the PL-11, but this time there was no call to use parts from old military airplanes. Splitting the difference between the biplane PL-7 and the monoplane PL-11, the PL-12 was a sesquiplane, with a small lower wing mounting the main landing gear. An American flat-six Continental engine of 285-horsepower was fitted, lowering the thrust line to the point that the pilot, perched at the crest of the stubby fuselage, looked through the very top of the prop arc. Down in the depths of the fuselage, behind the hopper, a tiny cabin could be outfitted with a pair of seats so the airplane could ferry a complete working crew—pilot, loader driver, and helper—to remote strips. (It would have been a nasty trip. Australian Sam Richards remembers a short trip in the lower "cabin" as being very noisy and cramped. "As a bonus," he says, "when the flaps come down for landing the only exit is blocked. You can't see a thing so you're left hoping the pilot gets it right and you're not trapped in the wreckage.")
The result was a sturdy workhorse that could lift its own empty weight over again, even with the small, economical engine. In 1965, the TransAvia Corporation formed to develop and produce the PL-12 "AirTruk" (spelling changed to avoid a conflict with the Bennett airplane). TransAvia tried to get Australian government support while they developed an aircraft construction industry that could compete in world markets. Demonstrator AirTruks flew to Southeast Asia, India, and Europe; and one was shipped to the United States.
Pilot reaction was positive, despite the decidedly weird appearance. Stephen Death's first agricultural flying job was piloting an AirTruk for his father's air spraying service in Albury, New South Wales. "My father Keith adopted AirTruks when they first appeared in 1967 and I started flying them in 1983, fresh from my agricultural rating," Death remembers. "I quickly learnt that it was not a fast aircraft, especially with spray booms and a wind-driven pump attached. The dual outlet doors on the bottom gave a very good pattern when spreading superphosphate. They were slow in the climb and sluggish when they were heavy, but still gave great feedback to the pilot.
"I am sure that the forgiving nature of the AirTruk saved me during my early [agricultural] flying career. Our company still operates a pair of AirTruks, using them as backup aircraft for busy periods. Even after 4,000 hours in type, I still enjoy flying them, either for work or just for fun."
But the airplane never became popular—although it became briefly famous when a heavily made-up example starred in 1985's Mad Max Beyond Thunderdome. In the end, neither government funding nor significant foreign sales developed. Proposals for air ambulance and armed, forward-air-control versions also came to naught. With increasing competition from American designs, AirTruk production ceased in 1988 after a 120-strong production run. Agricultural airplanes are flown hard and thus tend to have short lives, and today the AirTruk has almost vanished.
Almost. Besides the pair Death operates, rancher and vineyard owner Ian Bell owns another that he flies just for the pleasure of flying it.
"The AirTruk first attracted my attention when I was a young boy," Bell says. "Our family farm had an airstrip we used for weed spraying and fertilizer applications. Among the many types of aircraft being used was the AirTruk. [It] took my eye because it was so different. Ten years ago I had the chance to buy a well-maintained example, and I have enjoyed flying and showing it ever since."
The AirTruk has a few strange features, Bell explains, but flying it is not so different from conventional designs. "One of the biggest differences is the unique view from the cockpit. There is literally nothing in front of you. The pilot is above both the engine and the load, and is surrounded by a steel tube truss for maximum safety. In the air, control response, despite the unusual configuration, is entirely orthodox. Landings, with that rugged landing gear and unlimited visibility, are easy."
Death's airplanes are the last AirTruks spraying fertilizer, but the ugly duckling has found a new role: airshow performer. Along with fellow pilot Nick Wills, Death teams with Bell to perform as a three-ship airshow act. Bell has another AirTruk in Death's shop undergoing restoration, so they hope to soon show off a four-ship diamond formation.
Today at age 50-plus, the AirTruk lives the life a lot of us could envy: a little work, a little play, and a lot of pleasure for those who use it for either purpose.
Ken Scott lives on an airpark in Oregon where, with help from his wife Camilla and hangar poodle FoPaw, he builds, flies, and writes about airplanes.