Enter Video Contest, Win $350,000
The Breakthrough Junior Challenge to high school students: Explain a big scientific idea with a little film.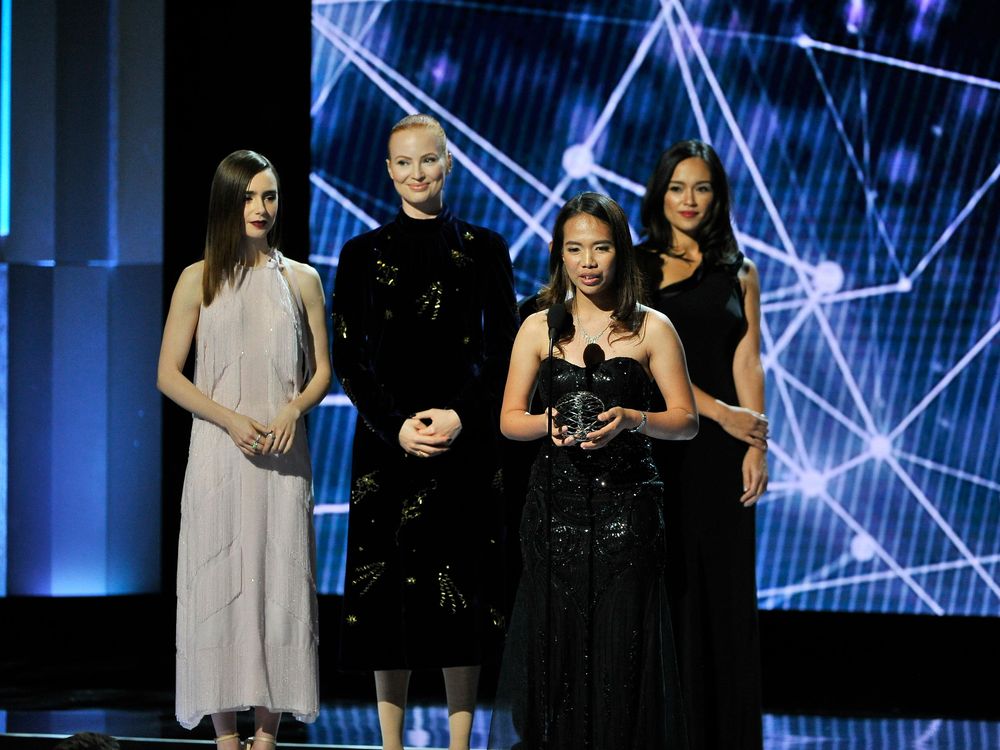 When Hillary Diane Andales won the 2017 Breakthrough Junior Challenge last December, she talked about stars in her acceptance speech at NASA's Hangar One in Mountain View, California. Maybe that's because she was surrounded by them: The Breakthrough Prize gala ceremony was hosted by actor Morgan Freeman, and presenters included actors Mila Kunis, Ashton Kutcher, and Kerry Washington. The glitziest of science award shows, the event bestowed $22 million on mathematicians and scientists from Breakthrough Prize billionaire philanthropists Sergey Brin, Yuri and Julia Milner, Mark Zuckerberg and Priscilla Chan, Anne Wojcicki, and Pony Ma.
But the stars Andales looks up to, she said on the Breakthrough stage, are "these amazing scientists…with their genius and tenacity to pursue the truth."
The truth pursued by Andales, soon to graduate from the Philippine Science High School in Leyte, is the role played by reference frames in Einstein's theory of relativity. Her winning three-minute video explains how observers in different reference frames will perceive sound, light, and time differently. Three minutes is a very short time in which to explain a complex concept like relativity, but that's the challenge of the Challenge: Pick a scientific concept you understand and create a video to explain it to others. You could win a $250,000 scholarship for post-secondary education, a $50,000 grant for your teacher, and $100,000 laboratory facilities for your school.  Andales' school, damaged by a 2014 typhoon, got a new lab in 2016 too, when she won the video popular vote.
The sound, light, and time video created by Andales was one of 3,200 submitted by students around the world. She says it took her a year, once she selected the idea, to write the script, create the graphics and animations, and record and assemble everything. So if you think you might like to enter next year's competition, it's not too soon to start to meet the September deadline.
When she finishes high school this year, Andales hopes to spend her scholarship at Harvard, Princeton, or MIT. On her Facebook page, she offers this advice for future competitors: "Discard at least 15 drafts." She also links to one of last year's winners, Antonella Masini from Peru, who made a video about quantum entanglement. The fifth step in Masini's instructions for claiming the Breakthrough prize is "Learn how to edit videos + how to animate. My suggestion: spend a lot of time watching YouTube tutorials. It will be difficult but after 210 hours you will be able to do it."
Here's Andales' winning video: