SpaceX Loses Dragon Cargo Ship in Launch Explosion
NASA says space station logistics may have to be shuffled, but there's no emergency.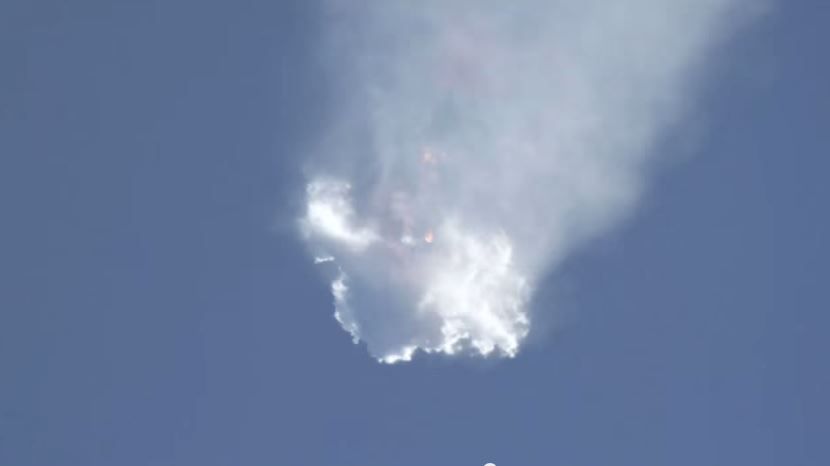 SpaceX engineers will meet today to try to determine what went wrong with a Falcon 9 rocket that exploded 139 seconds after launch from Cape Canaveral yesterday morning. A Dragon cargo craft loaded with experiments and supplies for the space station was lost in the accident.
Early analysis pointed to an overpressure in the Falcon's upper stage liquid oxygen tank as the culprit. It was the first loss of a Dragon, and the first rocket failure for SpaceX since the early days of testing the Falcon 1.
You can watch the explosion around the 2:30 mark in this launch video:
For NASA, it continued a stretch of bad luck with station resupply missions.  An Orbital Sciences Cygnus craft was destroyed in a launch explosion last October, followed by the loss of a normally reliable Russian Progress craft in April. NASA's head of spaceflight William Gerstenmaier said in a press conference yesterday that he saw no commonality in the accidents, and "no negligence here." Two Dragon vehicles have successfully delivered supplies to the station over that same period.
Credit NASA with good contingency planning. Both Gerstenmaier and space station chief Michael Suffredini said that while yesterday's Dragon loss will have an impact, there are enough supplies on the station (which normally stocks a six-month reserve) that they don't see having to change plans to fly three new crew members to the station on July 23. Another Russian Progress is due to launch Friday with fresh supplies, and Suffredini didn't think there were any items so critical that they'd have to be loaded onto the Progress at the last minute.
Among the items lost with the Dragon was a new docking adapter that NASA plans to attach to the station to accommodate future crew vehicles. Another one can be built from parts already on hand.
Also onboard was equipment to support some 35 of the 250 science experiments planned for the current space station expedition. Just as important, the Dragon capsule was to have returned results from some of these experiments to Earth. No word yet on how the failure may have affected astronaut Scott Kelly and Mikhail Kornienko's "year in space" experiment.