Lufthansa Brings Back a Superstar From the 1950s
The Starliner was stylish, but became obsolete in the jet age. Now it's being restored.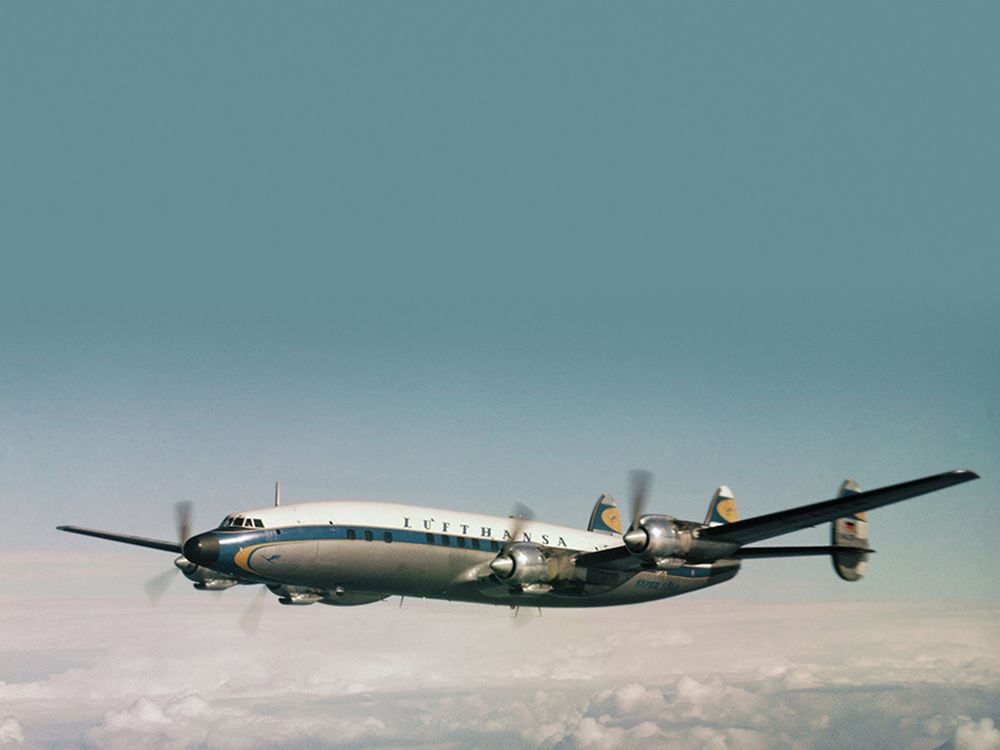 In 1983, a Lockheed L-1649A Starliner that had once flown for Trans World Airlines touched down at Maine's Auburn-Lewiston Municipal Airport and parked on the tarmac. Its new owner had plans to restore it, but he eventually realized that he didn't have the money. Over the next quarter of a century, the airliner, once known as Star of Tigris, sat outside and waited, its tires deflated and cracked, rain and snow infiltrating the mostly aluminum airframe.
In the fall of 2007, the airplane's fortunes changed. Bernhard Conrad, a retired chief technology officer at Lufthansa, heard about a bankruptcy auction at which the deteriorating airliner, as well as two other Starliners, would be put up for sale.
Conrad is the chairman of the Deutsche Lufthansa Berlin Foundation, which is flying or restoring five other examples of vintage airliner types that were once part of the Lufthansa fleet, including a Junkers Ju 52. "We didn't have anything in our fleet that represents the early era after World War II," says Conrad. "And Lufthansa was interested because the Starliner was the airplane that established our first nonstop international service." Conrad wanted to bid on all three Starliners, with the goal of restoring one to airworthiness and using the remaining two for parts. "We had a few weeks to decide," says Conrad. "Are we going to save them and bring at least one of them back into the air? Or do we let fate move forward and just desert them?" In the end, it took Conrad only a couple of phone calls to Lufthansa board members to get the approval to proceed. In December, he and his attorney traveled from Germany to Maine and put down $745,000, winning the three aircraft.
Starliners, which were powered by four radial engines, are the last in the line of Lockheed Constellations, first designed for Trans World Airlines. Beginning in 1943, Lockheed spent 15 years building more than 850 Constellations, for TWA as well as Pan Am, Air France, and Lufthansa. Each subsequent version had a longer fuselage, greater range, and a grander name: Constellation, Super Constellation, and Super Constellation Starliner. For its fleet of Super Constellation Starliners, Lufthansa shortened the name to "Super Star."
In June 1957, Lockheed delivered Star of Tigris, registered as N7316C, to TWA. The aircraft flew its last passenger flight for TWA on September 9, 1960. Tigris was then converted to a cargo transport, and six weeks later it returned to service at TWA as a freighter. Lockheed had stopped manufacturing Starliners two years earlier: The stylish airliner was rendered obsolete by the Jet Age. Despite Tigris' history as a U.S. cargo transport, it will be restored as a passenger carrier, modeled after the Starliners Lufthansa operated in the 1950s. "Almost everything in it looks like the original design" of the 1950s airliner, says senior project manager Andreas Pakszies, who lives in Limburg, Germany, when he is not overseeing the restoration at Auburn-Lewiston Municipal Airport in Maine. Pakszies works for Lufthansa Technik North America, and the Starliner is his first experience with aircraft restoration. He worked as a propulsion engineer before going into aerospace project management.
The restoration crew began by taking the airframe apart and inspecting each piece. "You find a lot of things that need to be overhauled," says Pakszies. "A lot of metal is corroded, and some companies can provide old parts, but you can't buy everything. We manufactured a lot of things new from the old drawings." Bulkheads, for instance. Standing water had corroded most of them, including the pressure bulkheads. "Manufacturing it new, that was a challenge," says Pakszies. "We hand-formed it, and that gave us a lot of headaches."
Part of the nose landing gear was salvageable, but the original magnesium wheels were no longer available. The restoration crew soon discovered that wheels from a modern Airbus A320 work famously. The cockpit instrument panel also needed to be replaced because the original one couldn't accommodate all of the instruments now required.
"For the appearance of the cabin, we tried to make it like the 1950s—the curtains, the seats, and the overhead bins," says Pakszies. The seats, 44 of them, are the same ones used on the Airbus A300, but they have been refurbished and reshaped to fit into a Starliner cabin. New airliners also require inflatable slides that can sprout from emergency exits (instead of the Constellation's original rope escape system). One emergency slide is hidden under the airliner's rear bar countertop.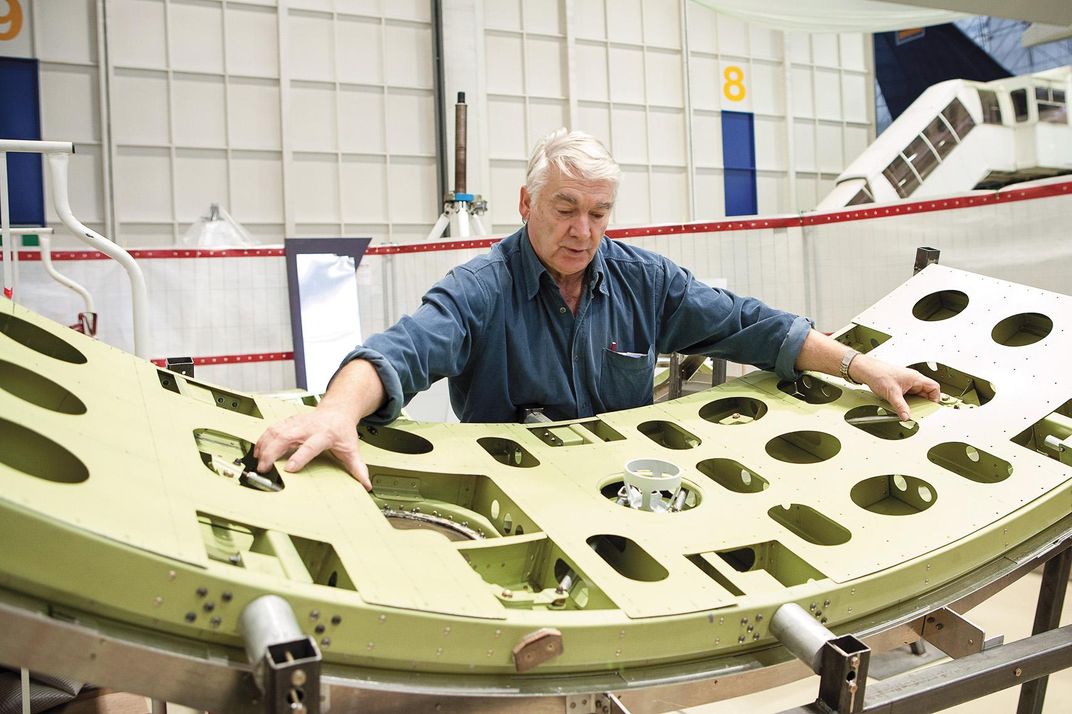 Attention to historic detail has added to the time it's taking to complete the restoration. "Initially, we thought we could be finished in about two to three years," says Conrad. "Now it's 2016, and we may have to spend another year and a half. About 95 percent of all the structural elements on the fuselage, the wings, the horizontal stabilizer—this is all new. The majority by hand. So this is a masterpiece, really. It takes longer, and it takes significantly more money. And that is why we are reaching out for donors."
Conrad expects that Star of Tigris will be ready for test flights by the end of next year, and for paying passengers in early 2018. "The airplane will be fully certified to the transport aircraft category," says Conrad. "It's not an experimental." Fans of vintage airliners can expect to see the reborn Starliner at airshows. "We will not hide it at some airport in some hangar and just fly it every once in a while," says Conrad. "We want to give back to all the people who have helped us over the years. We went through the peaks and valleys of the restoration, and we maybe legally own the airplane, but in my opinion this airplane is owned by everybody interested in aviation heritage."
Donations to the restoration can be made to the German American Aviation Heritage Foundation at gaahf.org.