Fifth Annual Photo Contest Winners
The best shots from this year's competition.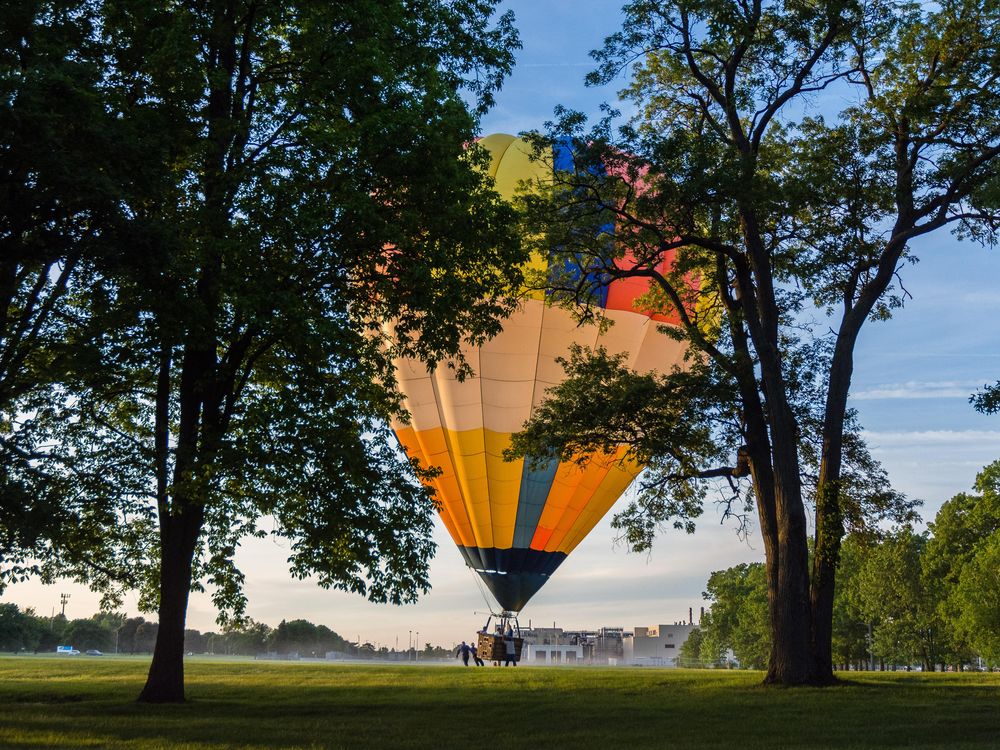 We count on our readers to take aerospace photography to new heights, and this year, you reached the pinnacle.
Entries to our fifth photo contest included breathtaking images of the North American eclipse; the controlled mayhem of an aircraft carrier flight deck; planespotting all over the world; and the fraternity experienced at an airshow. From these dramatic choices, which you can still view at airspacemag.com/photocontest, our judges selected a Grand Prize winner, as well as a winner in each of four categories: Military, Civilian, Astronomy, and People & Planes. And you picked the Readers' Choice winner by voting on our website.
Here, then, are the winners. Thank you to everyone who entered a photograph or voted for a favorite. ~ The editors
Military Category Winner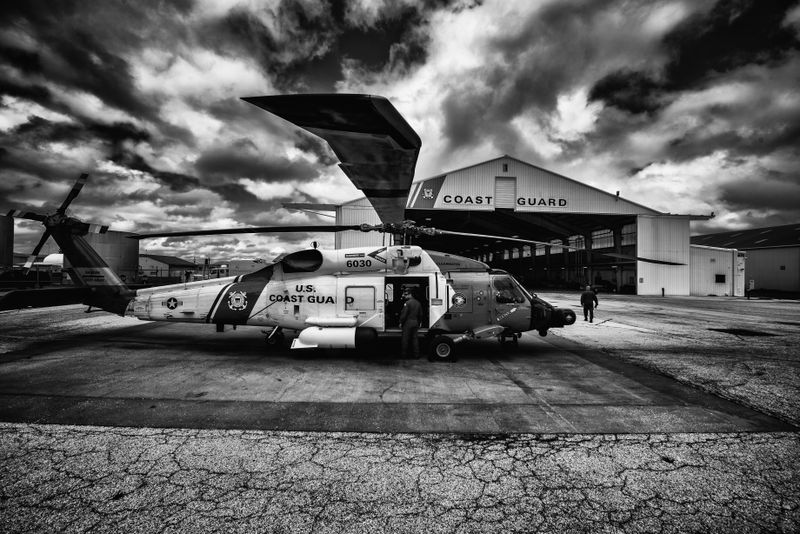 Zac Crawford
(Air Station Clearwater, Florida) | September 2017
A U.S. Coast Guard MH-60 Jayhawk crew returns to Air Station Clearwater after flying in support of Hurricane Irma relief operations. "The way the airplane is positioned outside the hangar is something you can see almost any day at the air station," says Crawford, "but it just caught my eye that day for some reason. With this image I wanted to show the public how our military services are assisting the people of Florida after Hurricane Irma." The Category 5 hurricane caused catastrophic damage throughout its path.
People & Planes Category Winner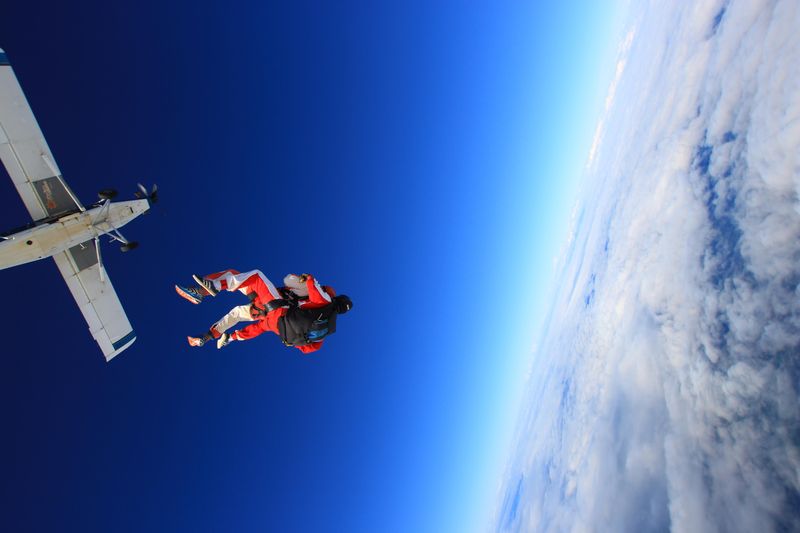 James Ross
(Abel Tasman National Park, New Zealand) | October 2017
"I took this photo as part of my job; I'm a camera flier at Skydive Abel Tasman," says Ross. "After setting down and seeing the photograph, something about the image just stuck with me. It shows what I feel when I skydive, and why I chose it as a career. It's a breathtaking experience, and gives you such a sense of freedom."
Civilian Category Winner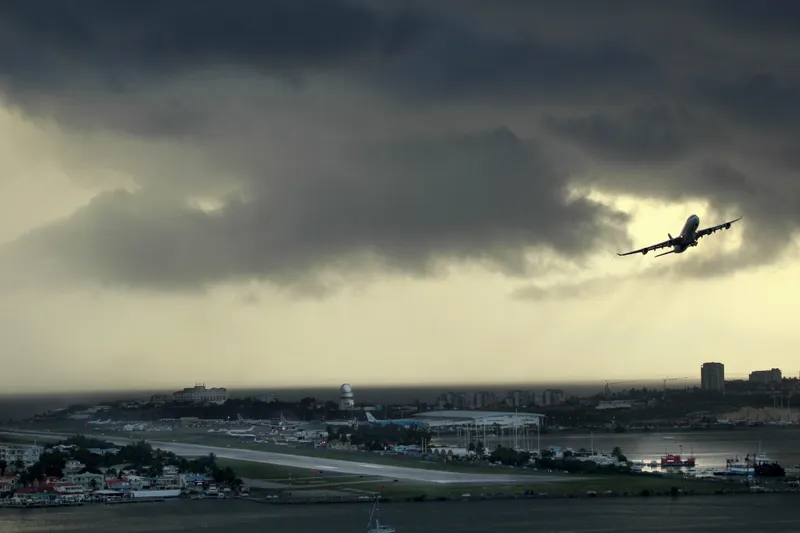 Dominik Hanke
(Princess Juliana Airport, Sint Maarten | November 2016
"I took this photograph of a departing Air France flight on the Dutch side of the Caribbean island Saint Martin," says Hanke, who was last year's Grand Prize winner. "I went with a friend to wait for departures from the airport, and was able to shoot the Airbus 340 moments before a heavy thunderstorm arrived. We were drenched but, thanks to this picture, I didn't care."
Astronomy Category Winner
Ross Franquemont
(70,000 feet above Madras, Oregon) | August 2017
"I had the idea for this image about two years prior to the eclipse," says U-2 pilot Franquemont, who hoped to document the event from a unique vantage point. "The challenge of working the cameras in a spacesuit in a cramped cockpit by myself, while navigating, took lots of planning and practice. This image represents all that it took to be in that spot, including the ground maintenance personnel and the spacesuit technicians that helped me get there."
Readers' Choice Category Winner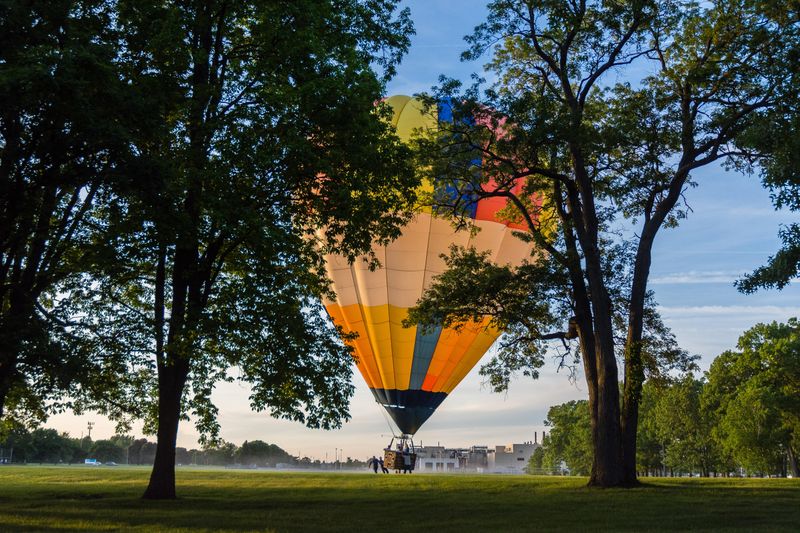 John Seward
(Portage, Michigan) | June 2017
"This shot was a happy accident," says Seward. "My wife, a friend, and I were returning from a photo walk when we spied this balloon descending. The image is a nice reminder of an evening spent with family and friends."
Grand Prize Winner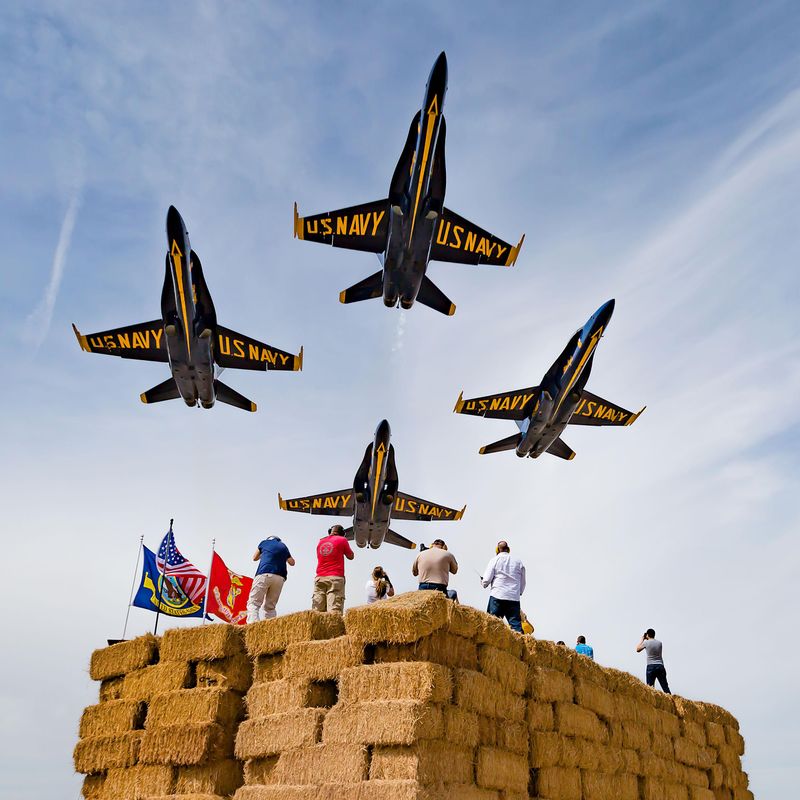 Angela McLain-Toland
(Naval Air Facility El Centro, California) | March 2017
"I was photographing the Blue Angels' winter training in early March," says McLain-Toland. "I knew they would fly their diamond formation takeoff right over these hay bales. I walked the bales seven or eight times to guesstimate where to stand, and hoped I would capture the aircraft in the image, as I could not see them approaching on takeoff. Thanks to the skilled flying of the pilots, they lined up perfectly for the shot."