The Paper Airplane That Flies Forever
Make your own walkalong paper glider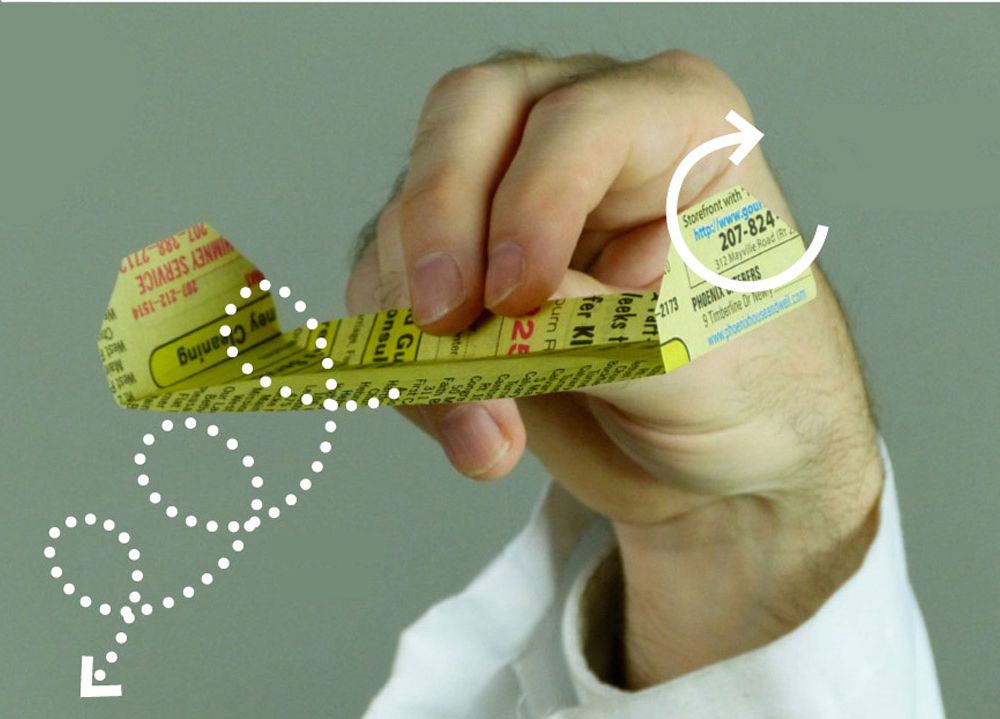 We have it on good authority that one of the symptoms of Spring Fever is a desire to goof off and make paper airplanes. Succumb to the fever by grabbing a copy of How to Build a Hovercraft: Air Cannons, Magnet Motors, and 25 Other Amazing DIY Science Projects by Stephen Voltz and Fritz Grobe (Chronicle Books, 2013).
This paper airplane—the Tumblewing—is a type a walkalong glider. The authors note that it's designed to fall steadily forward and down, in a spiral. If you walk too fast, the Tumblewing will fly over your shoulder; if you walk too slowly, it will fall to the ground. So flying it takes a bit of practice. Would Orville and Wilbur have headed back to the bicycle shack if their first attempt failed?!? No!
VERDICT: It took us a couple of practice sessions to get the hang of the Tumblewing. Our first attempt fizzled because we used the wrong size cardboard. (Also, our boss told us to get back to work.) With the correct size cardboard, it was much easier to keep the Tumblewing aloft, and keeping it in sustained flight was just a matter of practicing.
MATERIALS:
The glider pattern (shown below)
8 1⁄2" x 11" printer paper
Page from a phone book
Scotch tape
2' x 2' or larger piece of cardboard (at least as big as the top of a large pizza box)
TOOLS:
Scissors
Printer (if you're downloading the digital image)
HOW TO BUILD IT:
Text and images reproduced with the permission of Chronicle Books.