Kadena Air Base: We Could Take Godzilla
The Air Force's largest combat wing is ready to master the mayhem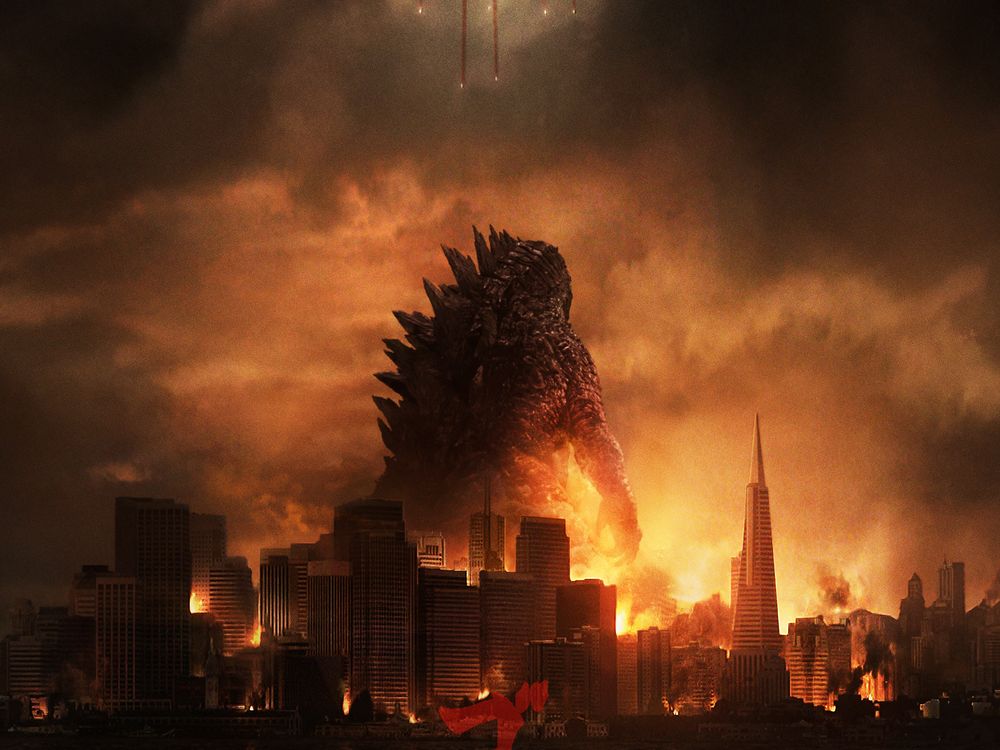 On May 16, everyone's favorite prehistoric sea monster is scheduled to open yet another can of whup-ass, when Warner Bros. reboots the Godzilla franchise.
Americans first met Godzilla (or Gojira) in 1956, in a quasi-remake of the 1954 Japanese film with footage of actor Raymond Burr added to the original. When Godzilla emerged from Tokyo Bay, he was attacked by depth bombs, 50-caliber machine guns, 300,000 volts of electricity, Howitzer cannons, and bombs dropped from (possibly) F-86s. None of this had any effect (although, strangely, the chiming of a clock tower seemed to drive him berserk). 
So we are understandably nervous about the 2014 version. Who can we trust to pulverize a 350-foot-tall prehistoric monster with atomic breath and super strength? 
The U.S. Air Force, obviously.
We contacted Kadena Air Base in Okinawa, home to the Air Force's largest combat wing, to learn how they would handle the threat: 
("Chief C-Z"—a potential member of the Godzilla Mission mentioned in the clip—is the 18th Wing's Command Chief Master Sergeant Ramón Colón-López, affectionately revered as their own Air Force super-hero.)
Special thanks to the U.S. Air Force 18th Wing, especially Technical Sergeant Jocelyn L. Rich-Pendracki, Public Affairs; Senior Airman Mark Hermann, 33rd Rescue Squadron, Mission Aviator; Master Sergeant Jason Edwards, Public Affairs.