The T-38 Talon Finally Gets a Replacement
The Air Force picks its new trainer.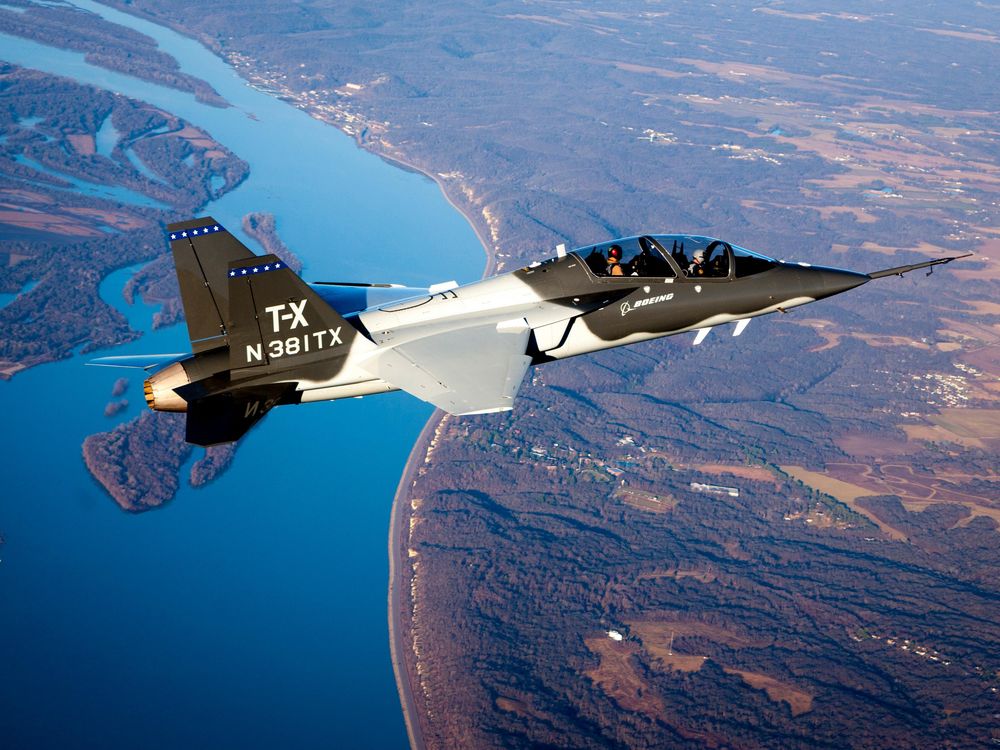 The U.S. Air Force announced in September that Boeing will be building the service's brand-new jet trainer, ending a fiercely fought competition ("What Replaces a Worn-out Talon?," Dec./Jan. 2017). Under a contract worth up to $9.2 billion, Boeing's St. Louis factory will construct at least 350 of the aircraft, designed jointly with Sweden's Saab, to replace the worn-out Northrop T-38 Talon. Boeing will also provide training simulators.
The T-38 has served as the Air Force's primary fighter pilot trainer since 1961. Obsolete electronics aside, the T-38s are today so well-used that they are restricted from making the tight turns of today's fighters, lest they disintegrate in midair; pilots training on the F-22 and F-35 undergo additional training in F-16s to verify that they can handle the G-forces.
Boeing's win was a surprise, given that versions of its primary competitors, the T-50, a Lockheed Martin and Korea Aerospace Industries collaboration, and Leonardo DRS's M-346, have served in foreign air forces for years. (Northrop Grumman built a prototype, but bowed out of the competition in 2016.)
Boeing has had a very good year, also winning contests for the Navy's carrier-launched MQ-25 drone and an Air Force support helicopter.