Best Children's Books of 2016
The best aviation- and space-themed books for young readers in 2016.
This holiday season, a new crop of books about flight and space exploration offers plenty of gift possibilities for young readers from ages 2 to 14.
ABC: The Alphabet From the Sky
by Benedikt Gross and Joey Lee. Penguin Young Readers, 64 pp., $18.99.
Taking the alphabet to new heights, the authors use aerial photographs of roads, rivers, buildings, and more, to allow kids to "read" the landscape, discovering the hidden letters found within. Ages 3-5.
A Voyage in the Clouds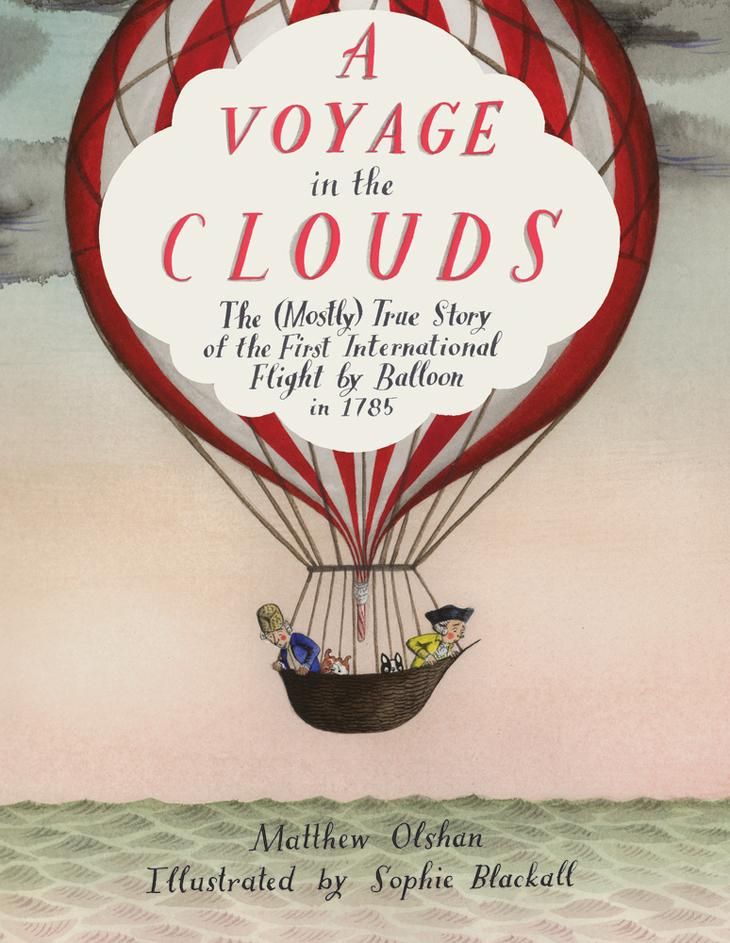 by Matthew Olshan, illustrated by Sophie Blackall. Farrar, Straus, Giroux, 40 pp., $17.99.
In 1783, Englishman John Jeffries and his pilot, Frenchman Jean-Pierre Blanchard, propose to do the impossible: sail a hot-air balloon from England to France. The problem? They can't stand each other. Ages 4-8.
Oh No, Astro!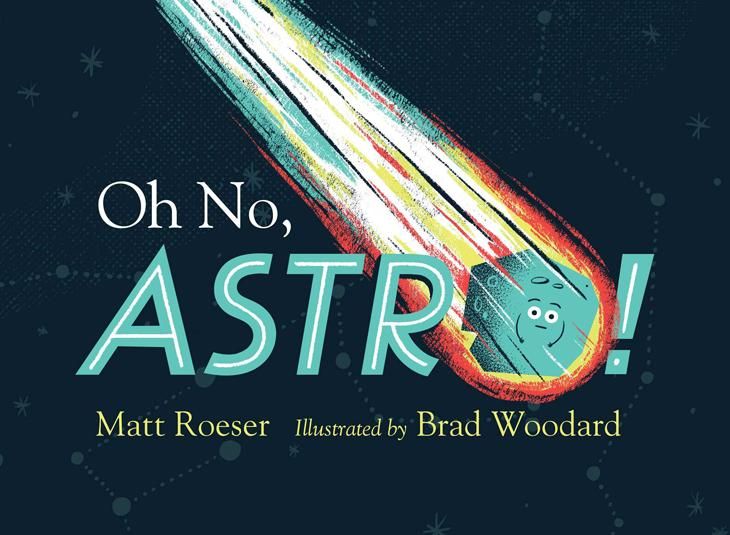 by Matt Roeser, illustrated by Brad Woodard. Simon & Schuster, 40 pp., $17.99.
Most asteroids are rambunctious, but not Astro. All he wants is that his personal space be respected. So when a satellite knocks him off course, Astro finds himself in unknown territory. Can Earth girl Nova give him a new perspective? Ages 4-8.
Ursa's Light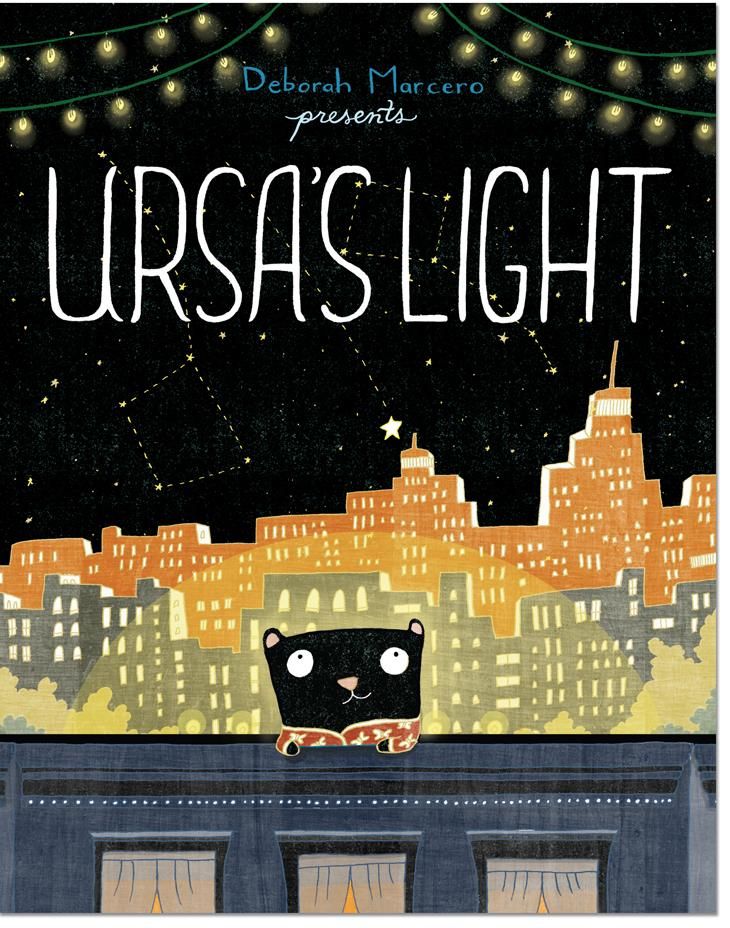 Written and illustrated by Deborah Marcero. Peter Pauper Press, 32 pp., $16.99.
Bears aren't meant to fly: They "don't have wings for a reason," says Ursa's father. "Ab.Surd." say her friends. She invents a flying suit, a rocket, a batsuit—all fail. But cast in the school play as a shooting star, Ursa shines. A sweet tale of perseverance. Ages 4-8.

Armstrong: The Adventurous Journey of a Mouse to the Moon
Written and illustrated by Torben Kuhlmann, translated from the German by David Henry Wilson. NorthSouth, 128 pp., $19.95.
A stargazing mouse is determined to prove the moon isn't made of cheese, and with a little help from the Smithsonian Institution, he constructs a spacesuit and rocket sled. But the FBI has labeled him a Rodent Saboteur; will they stop his journey, or will the tiny astronaut be the first to walk on the moon—14 years before Neil Armstrong? Ages 4-8.
Fearless Flyer: Ruth Law and Her Flying Machine
by Heather Lang, illustrated by Raúl Colón. Calkins Creek, 40 pp., $16.95.
When aerobatic pilot Ruth Law decided to fly non-stop from Chicago to New York City, she'd never flown more than 25 miles. She took off at 4 a.m. on November 19, 1916, in her wood-and-cloth Curtiss biplane; although it took Law two days to make the trip, she leisurely circled the Statue of Liberty and landed to an enthusiastic reception. An appendix with information about Law and her historic flight rounds out the book. Ages 5-8.
Mayday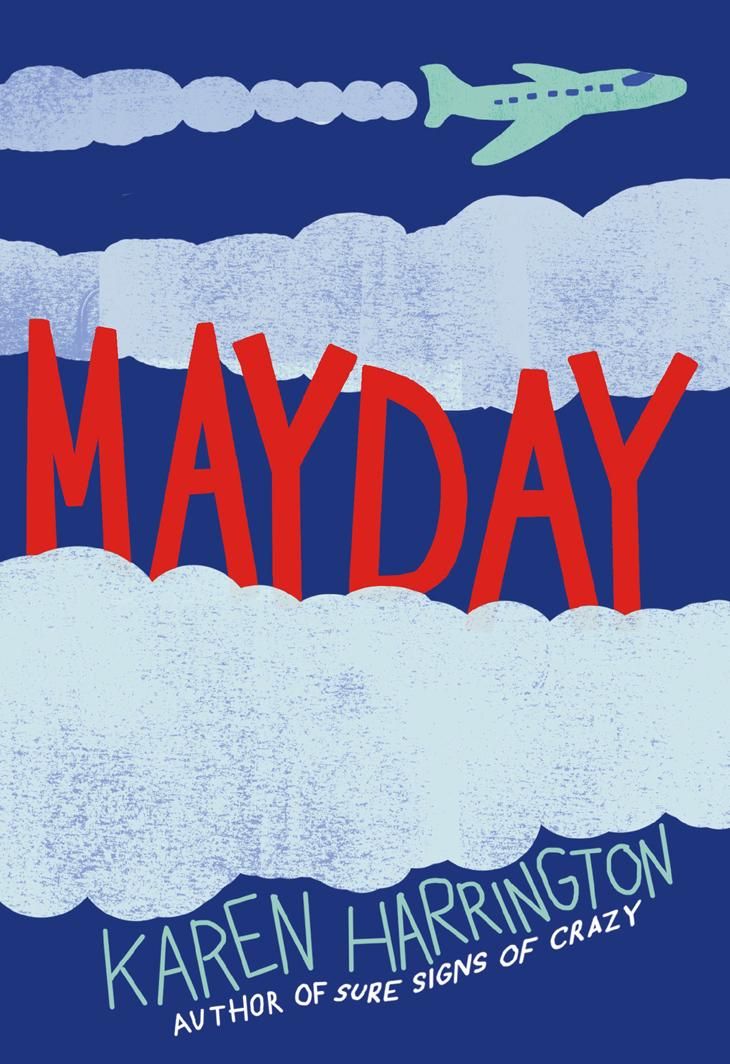 by Karen Harrington. Little, Brown, 352 pp., $16.99.
After 12-year-old Wayne Kovok's uncle dies in combat in Iraq, Wayne and his mother travel to Arlington National Cemetery for his burial. When their airplane crashes on the trip home, Kovok's injuries leave him temporarily mute. This exceptional coming-of-age story highlights the importance of finding your own voice. Don't be put off by the book's grim storyline; Kovok is an appealing protagonist, and this heartwarming story is an absolute winner. Ages 8-12.
The Somewhat True Adventures of Sammy Shine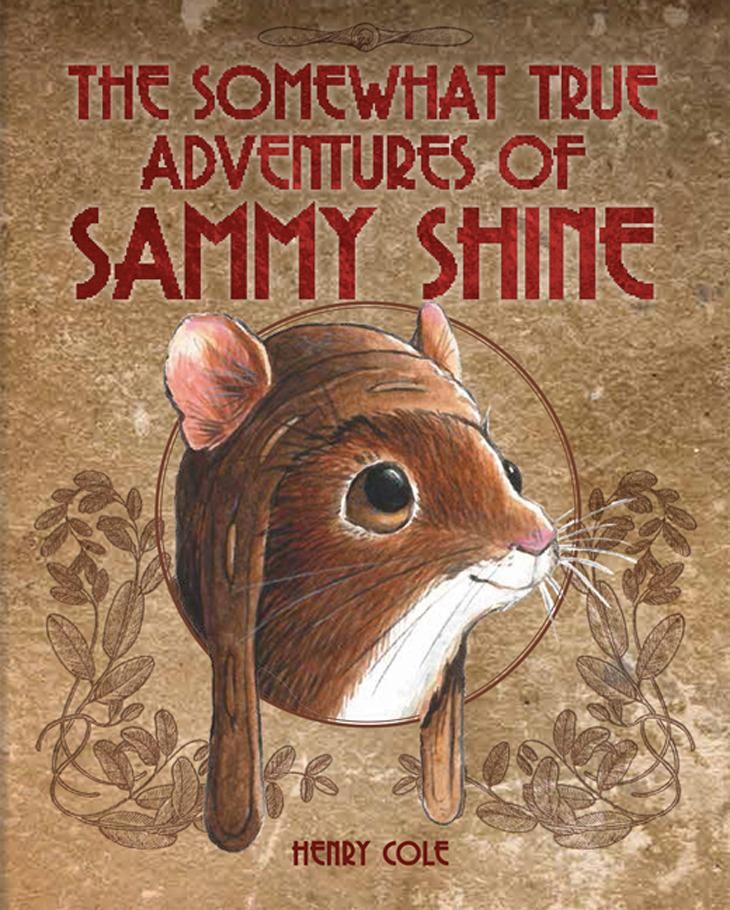 written and illustrated by Henry Cole. Peachtree Publishers, 271 pp., $16.95.
Sammy the mouse is perfectly happy living a quiet life with his human, Hank. But Hank's older brother wants to send Sammy aloft in a remote-controlled airplane. When the plane crashes in the Great Woods, Sammy has no way to return home. With a little help from his new friends—another mouse, an injured crow, a crabby newt, a hungry shrew, and a raccoon with engineering skills—Sammy fixes his broken plane and escapes the clutches of Mustela, an evil weasel. Ages 8-12.
Dragons vs. Drones
by Wesley King. Razorbill, 283 pp., $16.99.
What would you do if your father was labeled a traitor? Twelve-year-old Marcus Brimley has been searching for clues to his father's innocence since his disappearance eight years earlier. When Marcus solves a complex computer code, he's hurled into an alternate universe—but he soon realizes he was followed by high-tech drones that begin destroying everything in sight. Can he align himself with the people and dragons of this unknown world and avert catastrophe? Ages 8 to 12.

Spaced Out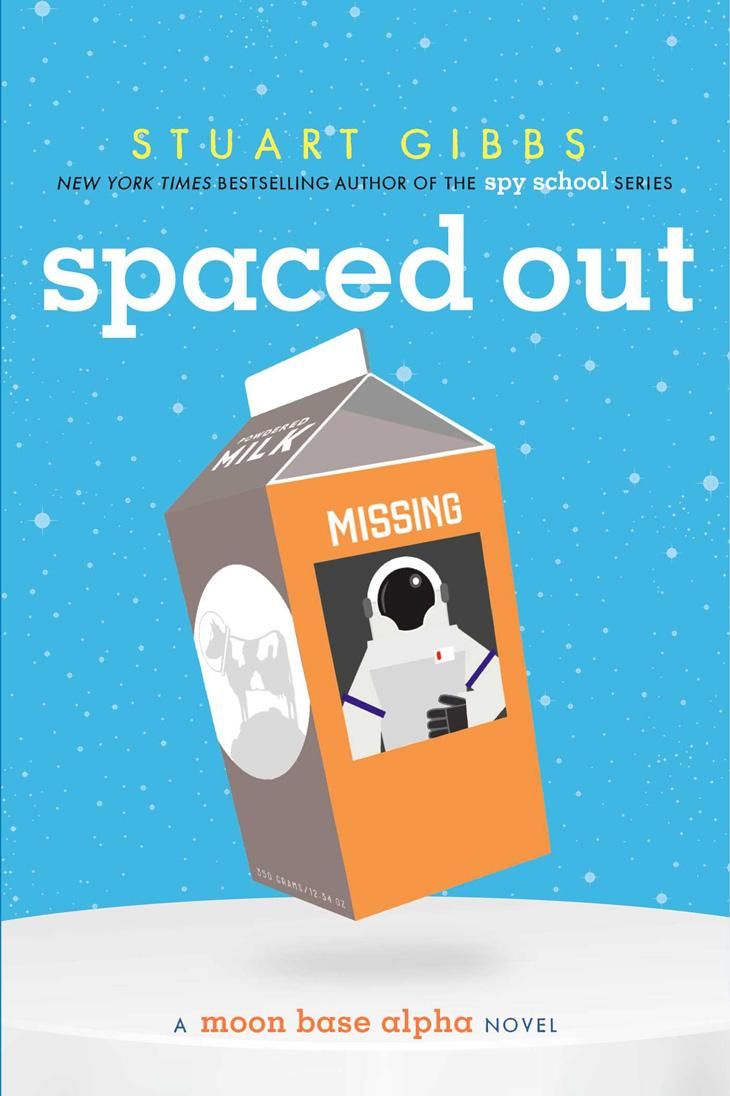 by Stuart Gibbs. Simon & Schuster, 352 pp., $16.99.
The second in Gibbs' Moon Base Alpha Series, Spaced Out continues where Space Case left off. Twelve-year-old Dashiell Gibson lives on the moon with his parents and little sister, Violet. While it's cool to live on the moon, the base is the size of a soccer field, food is tasteless, and the bathrooms—well, the less said about them, the better. In this installment, Nina, the base commander, goes missing. Along with new arrival (and fellow 12-year-old) Kira Howard, Dashiell attempts to solve the moon base's second mystery. Ages 8-12.
Amazing Paper Airplanes: The Craft and Science of Flight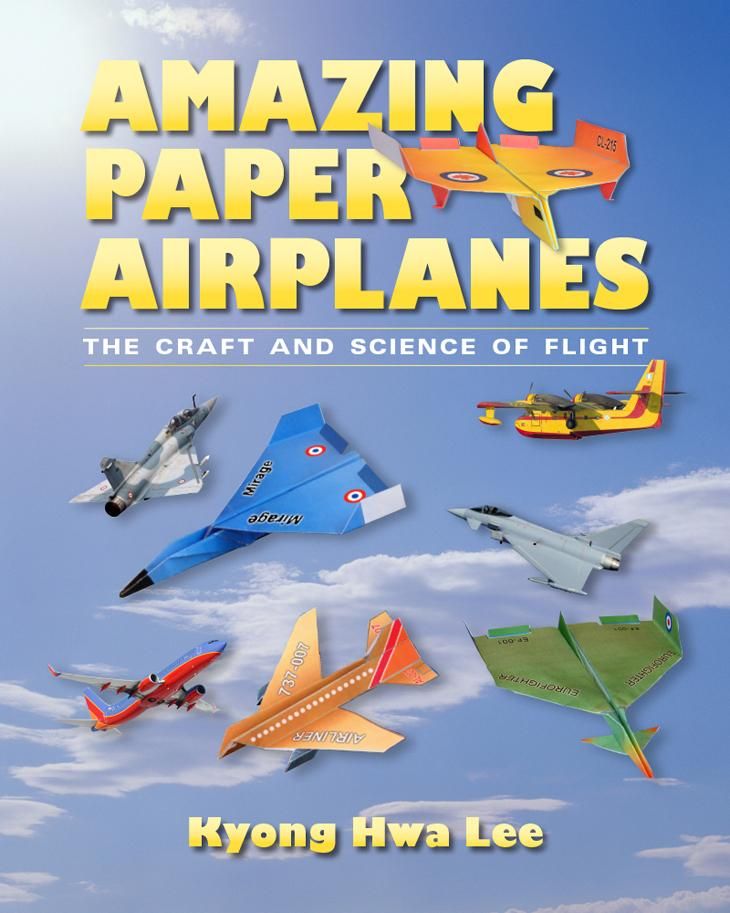 by Kyong Hwa Lee, University of New Mexico Press, 184 pp., $19.95.
Using the art of origami to teach the principles of flight, Lee has designed templates for 32 paper airplanes including the Convair QF-106 (your basic dart airplane), the F-4 Phantom (intermediate level), and the P-38 (an advanced design, no surprise). Ages 9-up.
Learning to Swear in America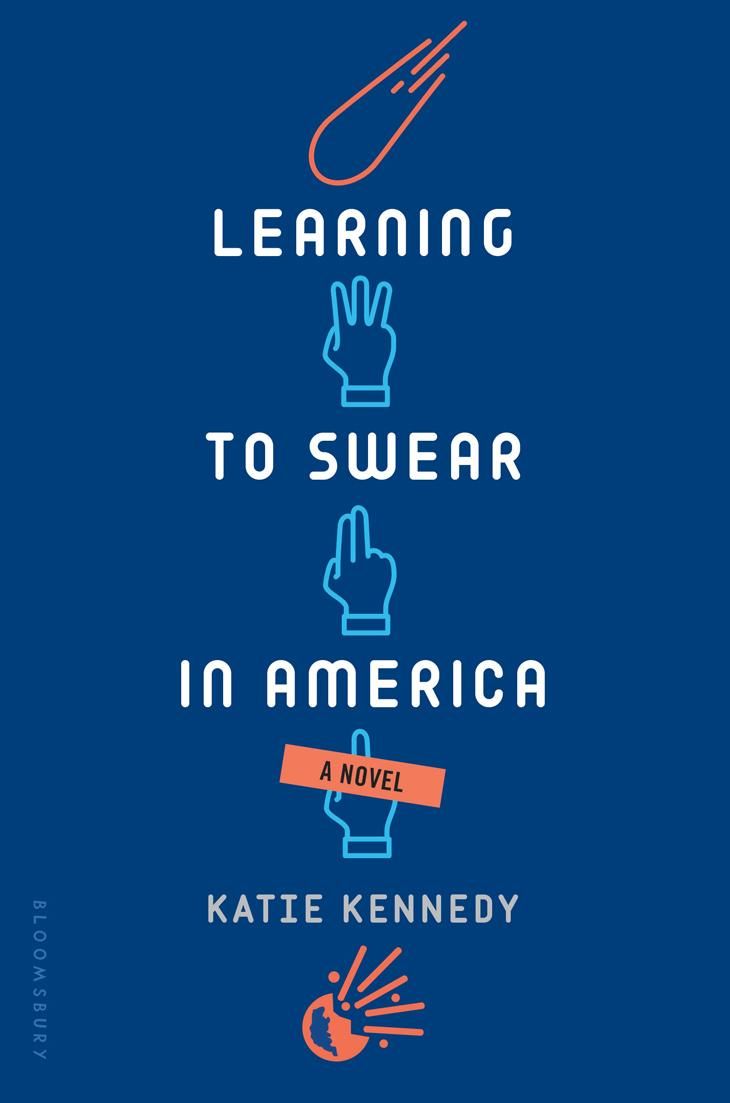 by Katie Kennedy. Bloomsbury, 352 pp., $17.99.
An asteroid is hurtling toward Earth, and will obliterate California unless 17-year-old physics prodigy Yuri Strelnikov can work with NASA scientists to change its course. Memorable characters and a tightly plotted storyline make this one a winner. Ages 13-up.