Best Children's Books of 2014
The year's best aviation- and space-themed books for young readers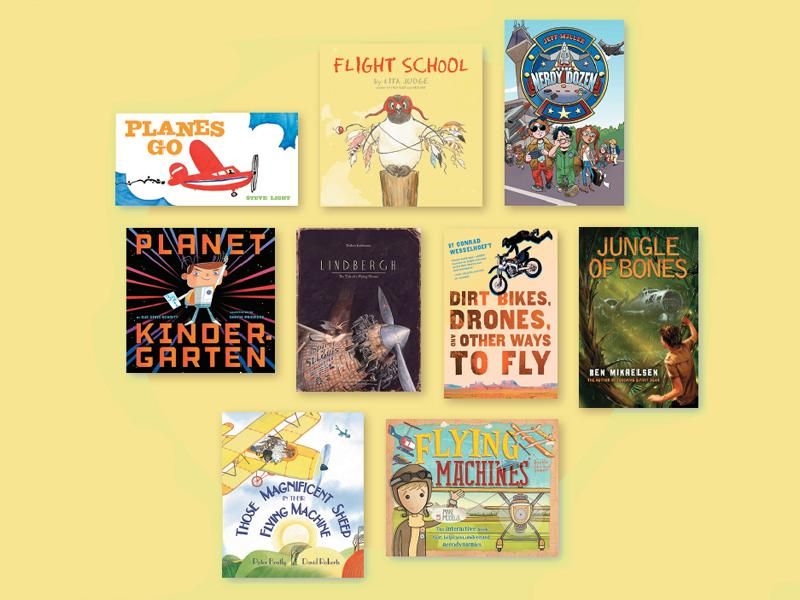 This holiday season, a new crop of books about flight and space exploration offers plenty of gift possibilities for young readers from ages 2 to 14. While the age categories are suggested by the publishers, the reading level of the individual child should be taken into account.
Planet Kindergarten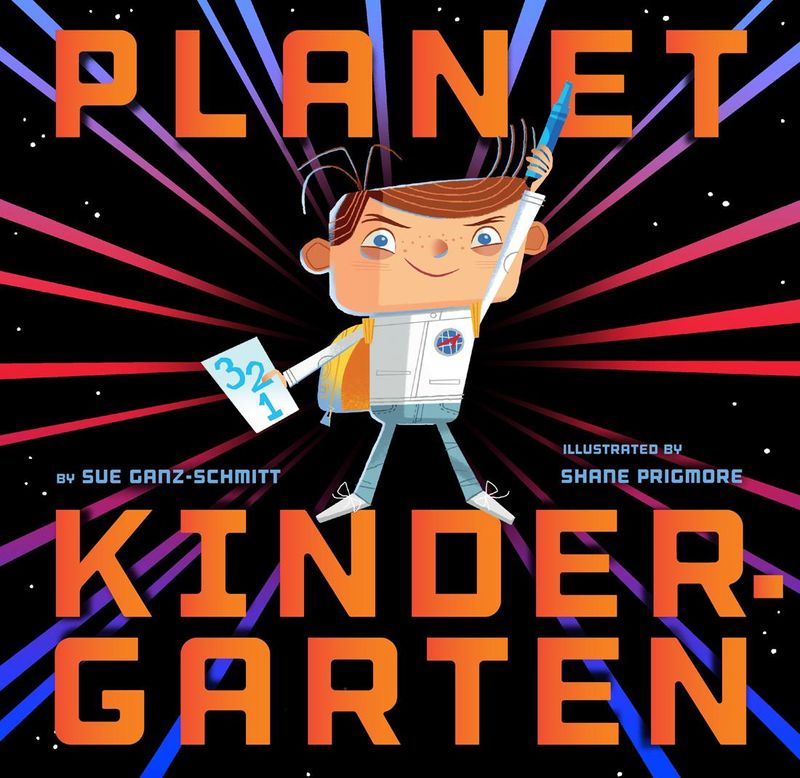 By Sue Ganz-Schmitt, illustrated by Shane Prigmore
Chronicle, 36 pp., $16.99
For one red-haired boy, kindergarten is a planet unto itself. After consulting mission plans and taking the family "rocket" to school, the boy navigates the intricacies of recess, sharing, and lunchtime. With zany illustrations, this clever book prepares youngsters for their first classroom. Ages 3-5.
Flight School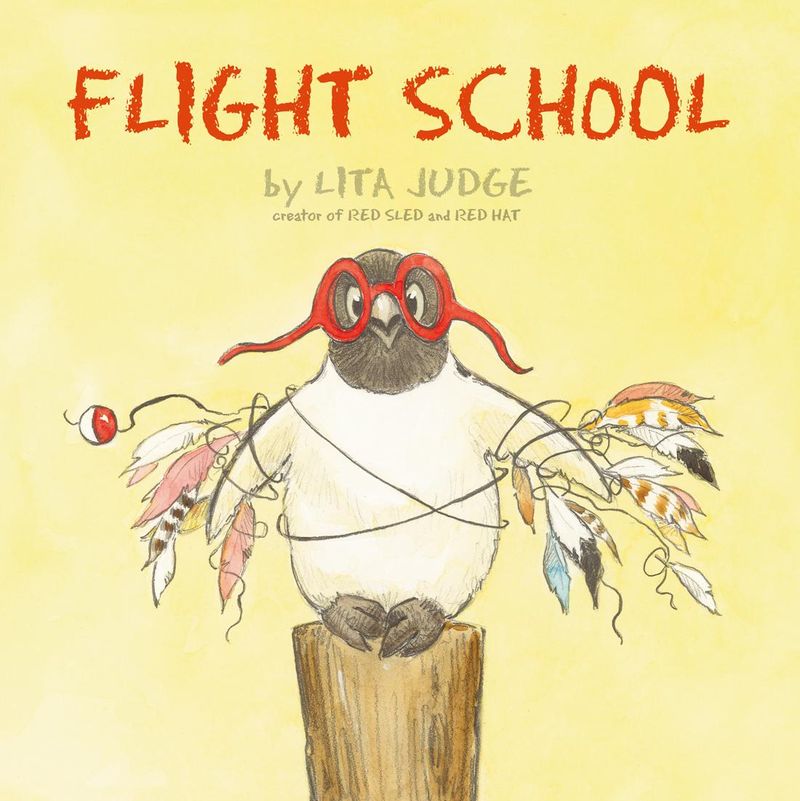 Written and illustrated by Lita Judge
S&S/Atheneum, 40 pp., $16.99
While he has "the soul of an eagle," Little Penguin has the spherical body of the earthbound. But that doesn't deter him from enrolling in a flight school, and with a little help from Flamingo and the other birds, Little Penguin achieves a version of his dream. Ages 4-8.
Those Magnificent Sheep In Their Flying Machine
By Peter Bently, illustrated by David Roberts
Andersen Press USA, 32 pp., $16.95
After cramming themselves into a biplane at an air race, a flock of sheep accidentally fly around the world before realizing there's no place like home. Ages 4-9.
Lindbergh: The Tale of a Flying Mouse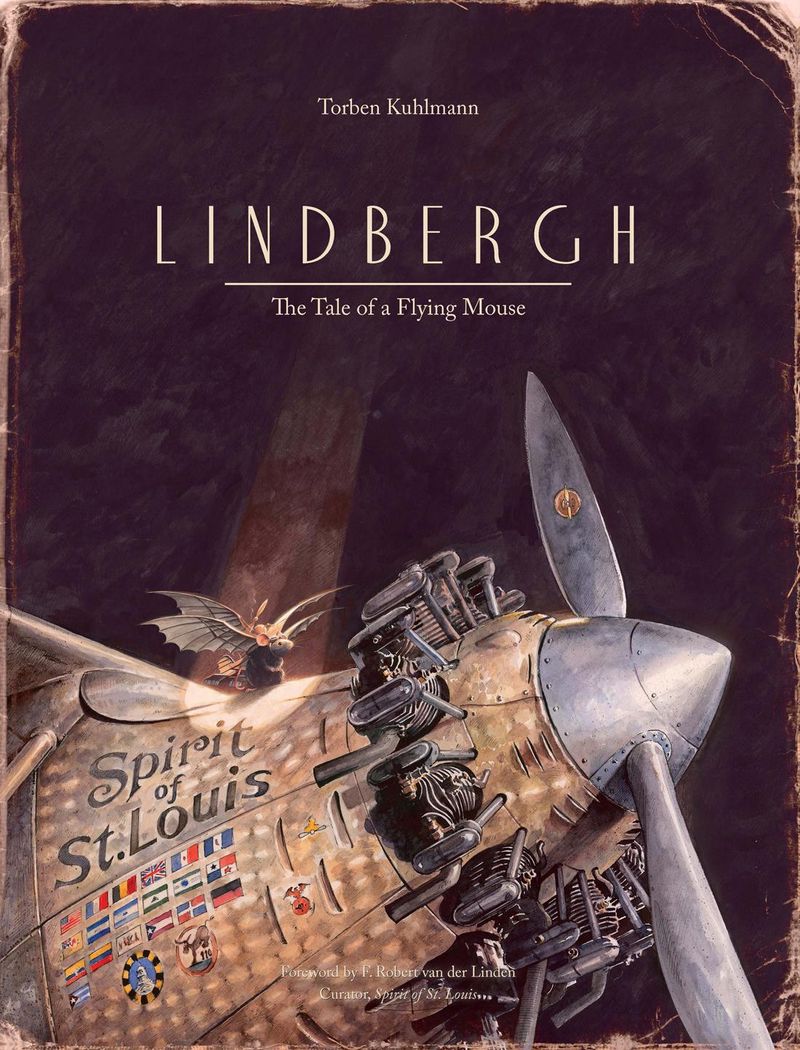 Written and illustrated by Torben Kuhlmann, translated from the German by Suzanne Levesque
NorthSouth, 96 pp., $19.95
The mechanical mousetrap has made life unbearable for Germany's tiny rodents, but one little mouse decides to escape to the New World. After studying bats and observing steam-powered trains, the pint-size pilot builds an aircraft, bravely flies across the Atlantic, and lands in New York City, where his tale inspires future aviator Charles Lindbergh. Ages 4-up.
Flying Machines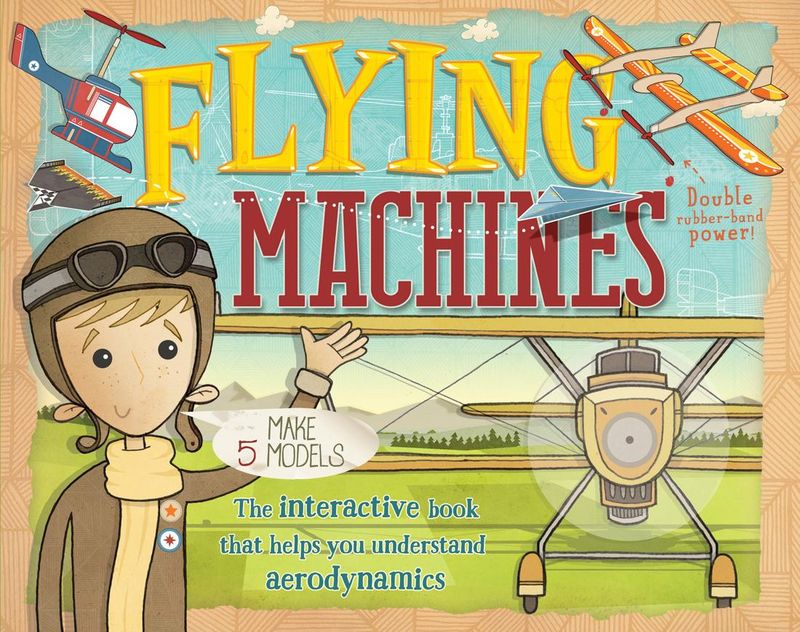 By Nick Arnold, illustrated by Brendan Kearney
Candlewick, 32 pp., $19.99
With this model airplane kit, kids can build five models—a deadly dart, a galactic glider, a whirlybird helicopter, a single-prop Starlite, and a twin-prop SuperStar—while learning about the fundamentals of flight. Ages 8-up.
The Nerdy Dozen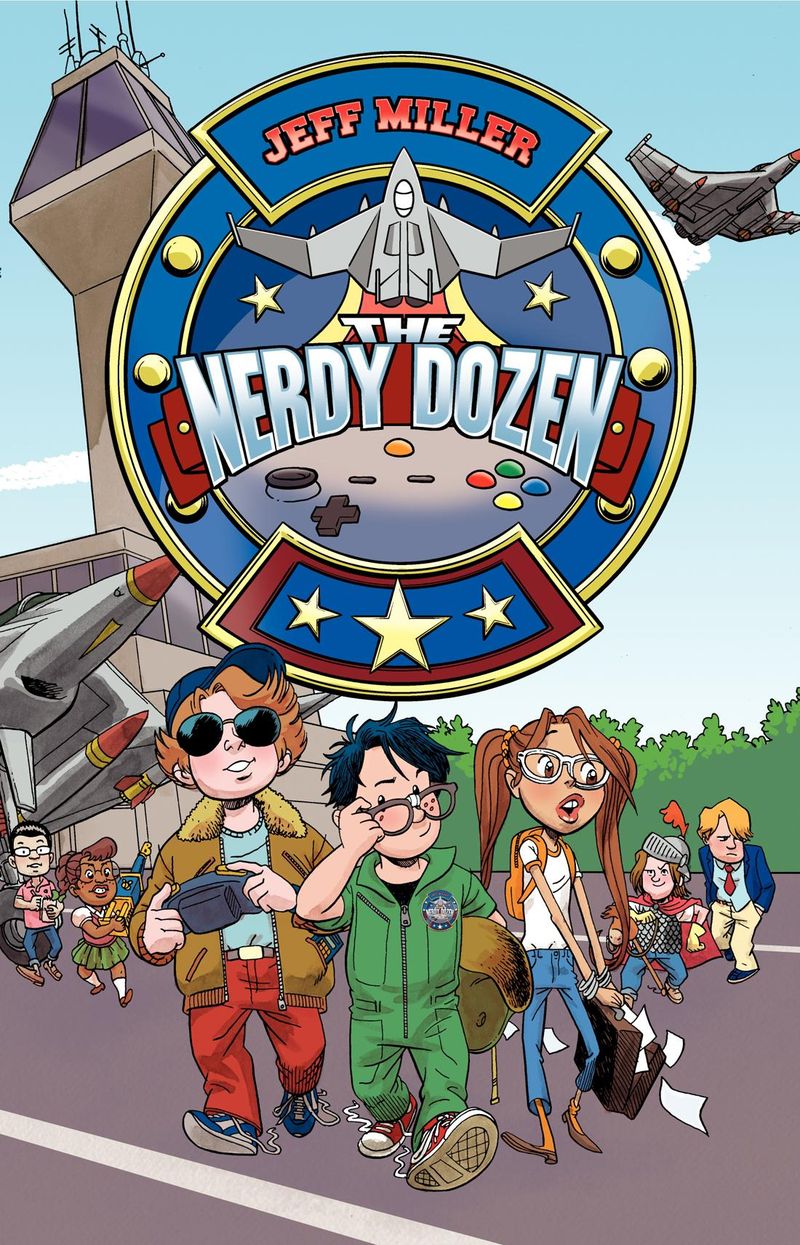 By Jeff Miller
Harper, 304 pp., $16.99
Thirteen-year-old Neil has racked up high scores on Chameleon, a new jet fighter video game. When Neil is kidnapped along with 11 other gamers, the teenagers learn that Chameleon is more than a game, and that the Air Force needs their skills—to fly real jets—on a top-secret rescue mission. Ages 8-12.
Jungle of Bones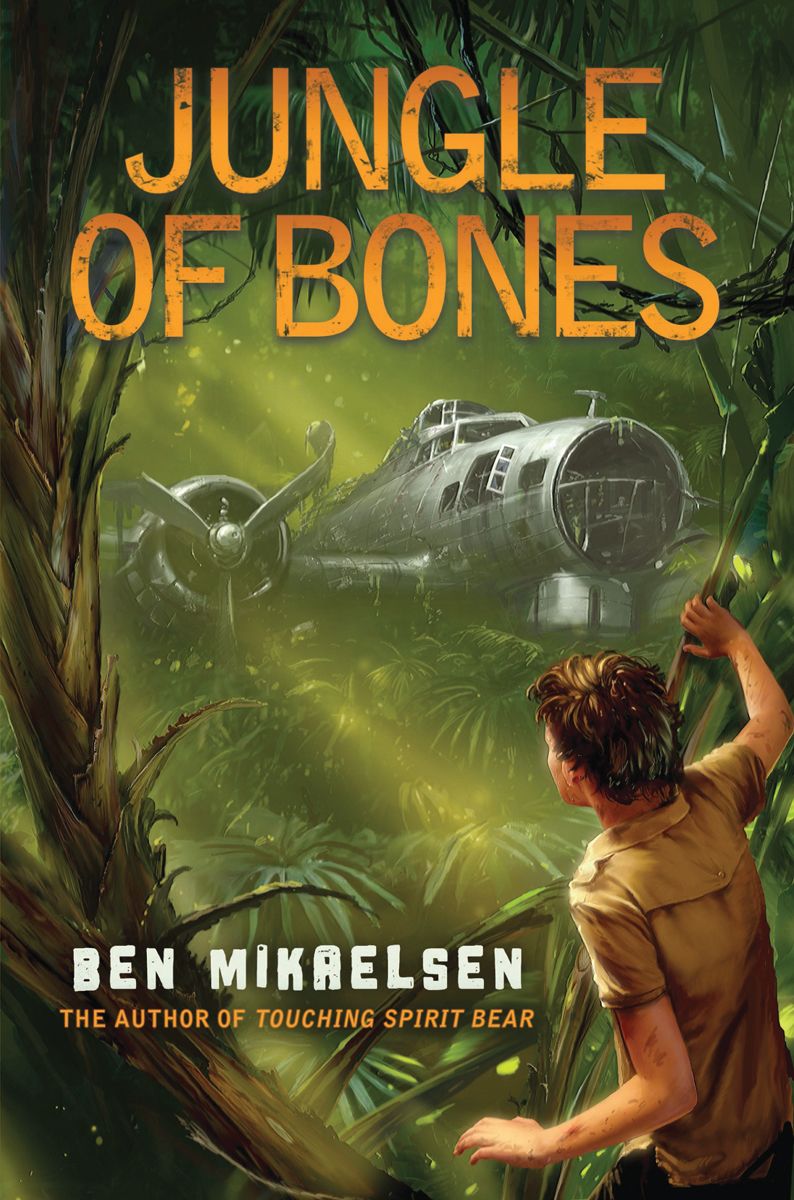 By Ben Mikaelsen
Scholastic Press, 211 pp., $16.99
After teenager Dylan Barstow is caught with a stolen car, he's sent to spend the summer with his ex-Marine uncle. The two head to Papua New Guinea in search of the crashed remains of a World War II B-17, from which Dylan's grandfather barely escaped. Ages 8-12.
Dirt Bikes, Drones, and Other Ways to Fly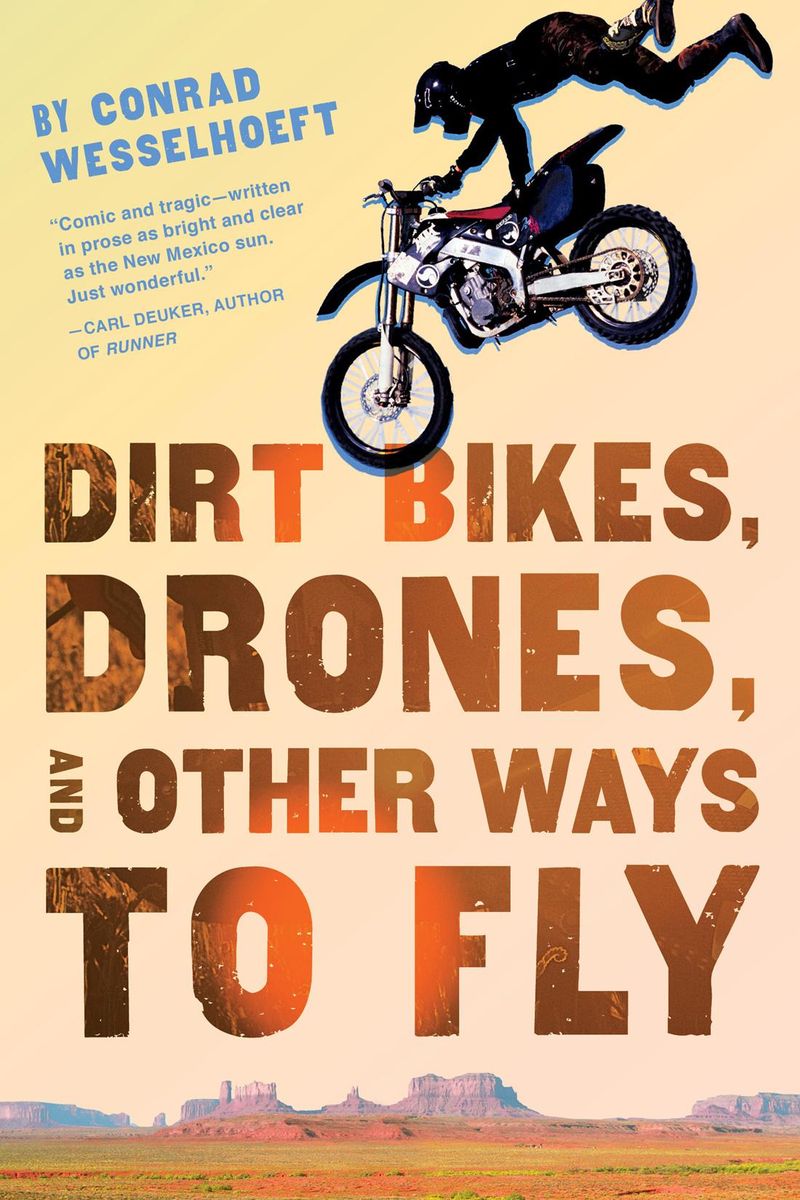 By Conrad Wesselhoeft
Houghton Mifflin Harcourt, 352 pp., $17.99
After his mother is killed in a convenience store shooting, 17-year-old Arlo Santiago loses himself by perfecting stunts on his dirt bike and playing the video game Drone Pilot for hours. His huge scores bring him to the attention of the U.S. Air Force, and Arlo is asked to use his gaming skills to fly real-life drones over Pakistan's North-West Frontier, hunting an elusive terrorist. Ages 12-up.
The Mouse Who Ate the Moon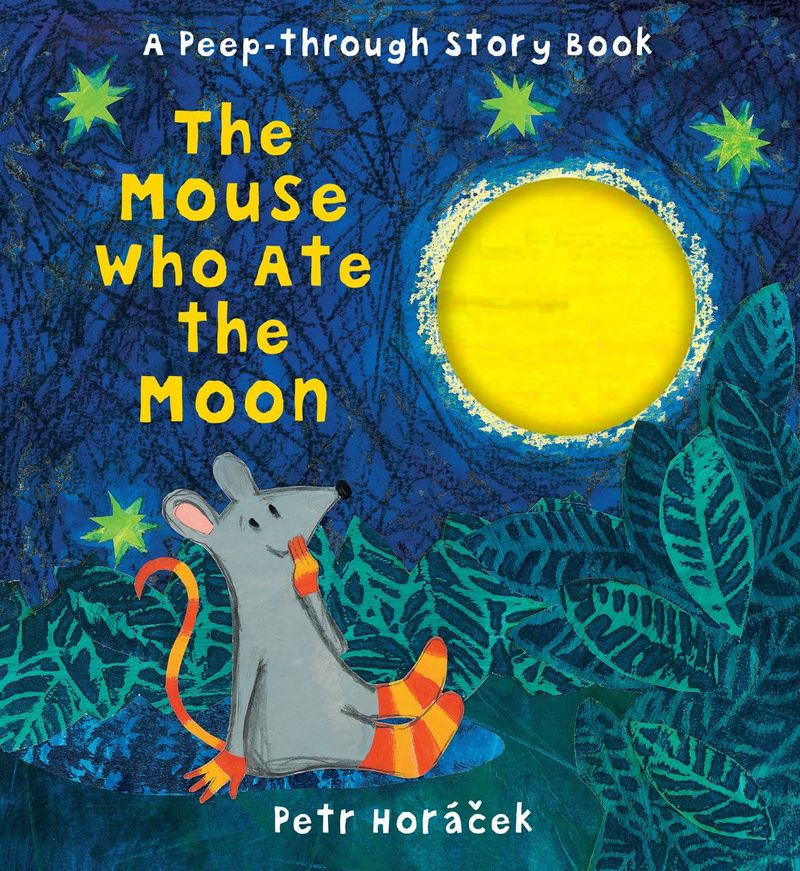 Written and illustrated by Petr Horácek
Candlewick, 32 pp., $15.99
Little Mouse looks up at the moon every night, and thinks, "I would love to have my very own piece." When a scrap of the moon falls to earth, Little Mouse can't help taking a small bite. But she soon realizes that the moon appears smaller and smaller each night. What to do? Young readers learn about the waxing and waning of the moon in this clever peek-through story book. Ages 3-7.
Night Sky Dragons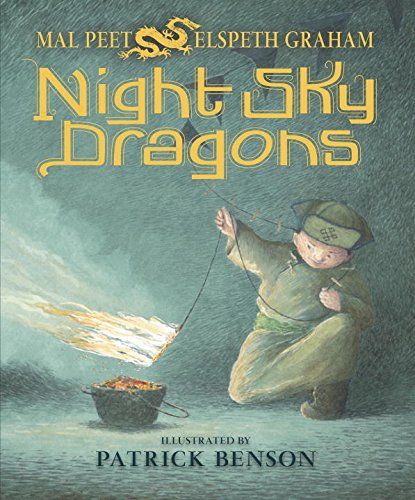 By Mal Peet and Elspeth Graham. Illustrated by Patrick Benson.
Candlewick, 64 pp., $15.99
Yazul lives along the Silk Road trade route, and loves to make silk and paper kites with his grandfather. Yazul's father dismisses kite-making as child's play, but when bandits lay siege to the village, Yazul's skills just might save everyone. Benson's intricate pen and watercolor illustrations make this title a standout. Ages 4-8.
The Navy's Night Before Christmas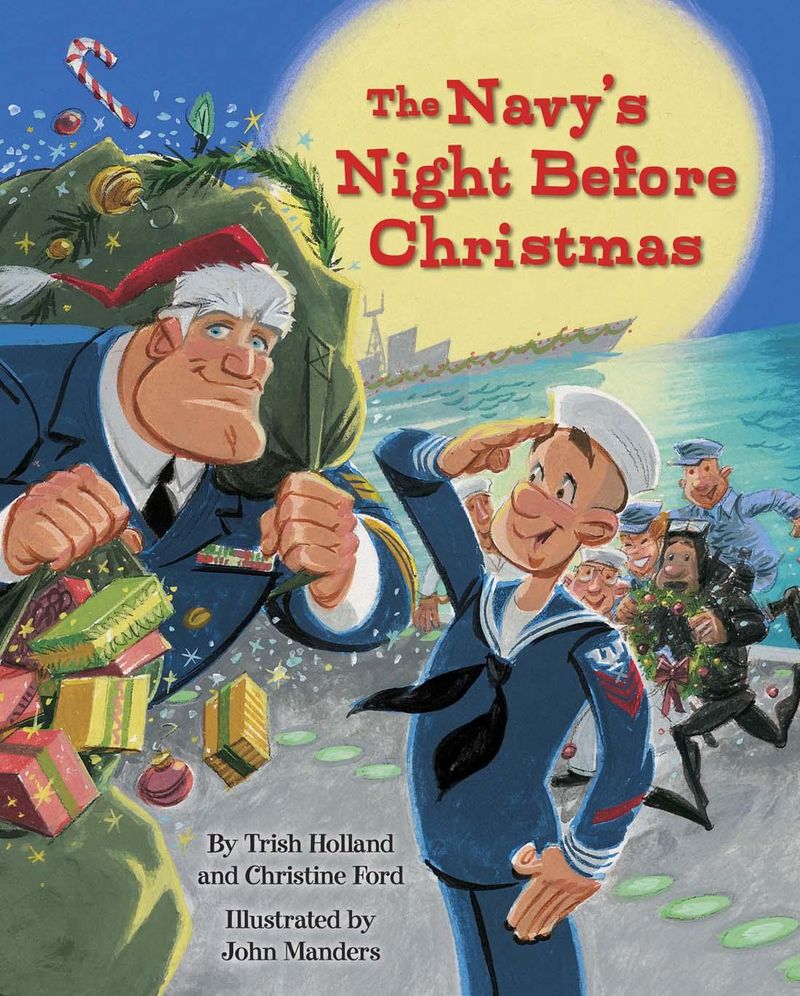 By Trish Holland and Christine Ford. Illustrated by John Manders
Golden Books, 32 pp., $10.99
'Twas the night before Christmas, when way out to sea / Not a creature was stirring to windward or lee. Delightful retelling of Clement Clarke Moore's classic poem, featuring Master Chief Claus, who brings Christmas to those who can't be home for the holiday. Ages 4-8.
Where Is the Rocket?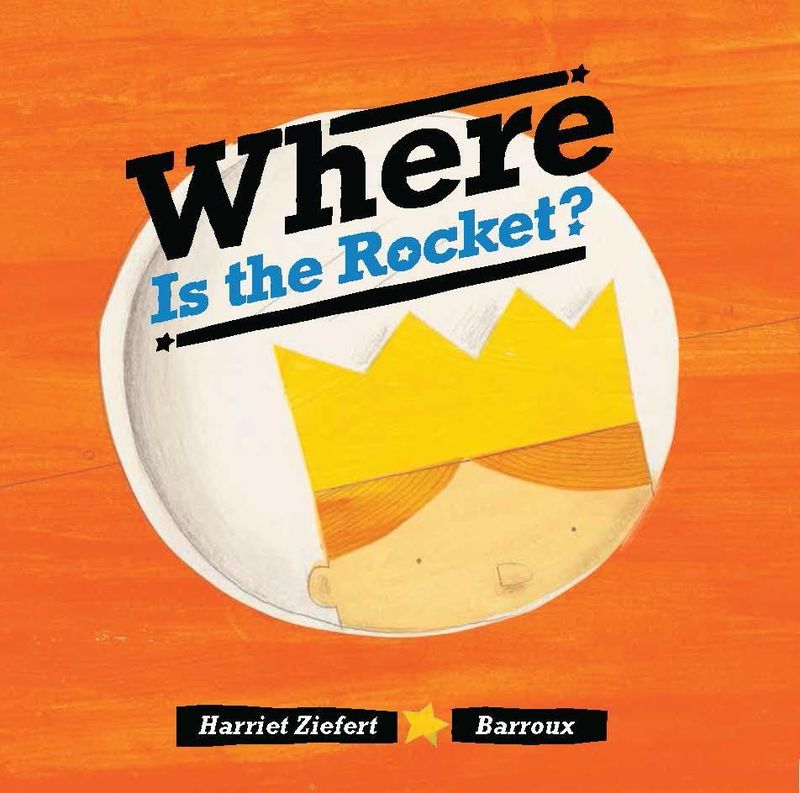 By Harriet Ziefert, illustrated by Barroux
Blue Apple Books, 40 pp., $17.99
Blasting off, circling 'round, over, under, up and down. Upside down? Right side up? As far as the stars? As near as your pocket? Where is the rocket? As a little girl slumbers, a bright orange rocket from her ceiling mobile comes to life, zooming through the solar system, over and under a crocodile, and behind and in front of a whale, teaching spatial relationships along the way. Ages 4-6.
Planes Go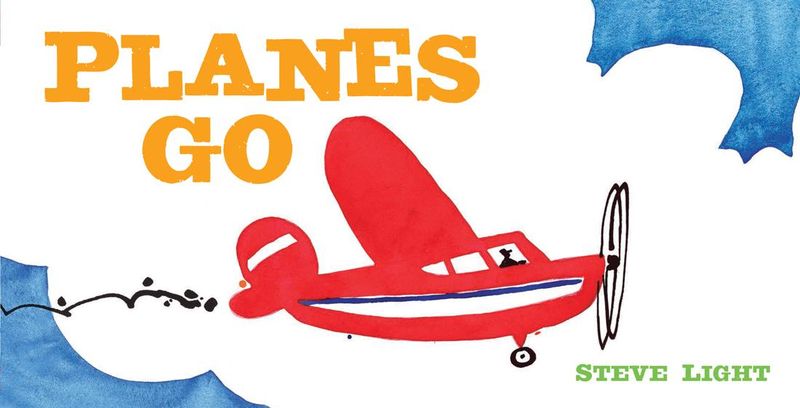 Written and illustrated by Steve Light
Chronicle, 16 pp., $9.99
A look at eight aircraft—a seaplane, helicopter, prop plane, and more—and the noises they make. Up to age 2.