Airplane of the Year Honors Go to Chris Galloway's 1931 Waco
This restored beauty walked away with the People's Choice trophy.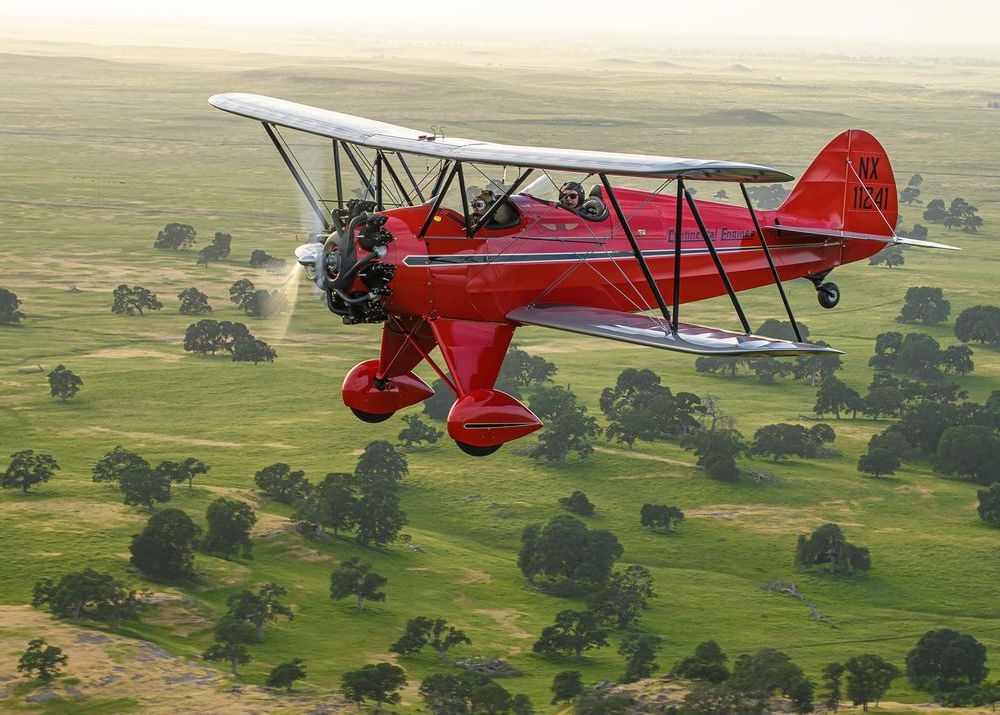 The verdict is in. At the close of the National Championship Air Races in Reno, Nevada, last weekend, the winner of the People's Choice award for "Airplane of the Year" was announced: The 1931 Waco QCF owned by Chris Galloway of Woodland, California.
The competition for best restored airplanes is run by the National Aviation Heritage Invitational (NAHI), dedicated to the preservation of the country's rich aviation history. Assisting in the trophy presentations this year were National Aviation Hall of Fame Enshrinees Dick Rutan, Robert "Hoot" Gibson, and Colonel Clarence "Bud" Anderson, along with Clay Lacy. Mark Armstrong, son of the late astronaut Neil Armstrong, was on hand to help present the Grand Champion trophy, which also went to Galloway's Waco.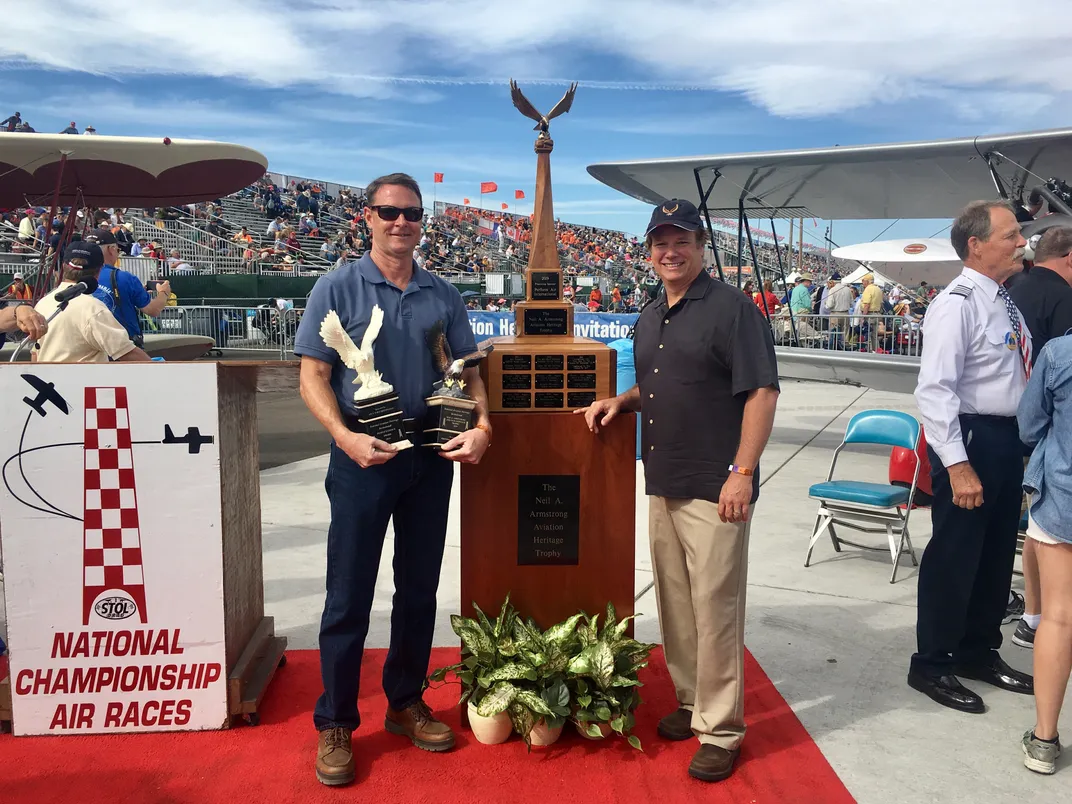 Many thanks to all those who voted for their favorite from an impressive field of two dozen restored aircraft. The winner will be featured in a future issue of Air & Space magazine. Here's a short profile of the Waco, in case you missed it:
Chris Galloway always liked the look of a Waco F series. His first flight in his 1931 Waco QCF was only about a year ago—August 24, 2018. He remembers the date because it was a long time coming: Three-and-a-half years after he bought the open-cockpit biplane, during which time he awaited a necessary soup-to-nuts restoration. "The airframe is still original," Galloway says. "As original as an almost-90-year-old airplane can be."
But stars can make people wait, and Galloway's F series was a star before its owner had flown his first Piper Aero. It had won a prior owner, M.H. "Curly" Havelaar, the Oshkosh Reserve Grand Champion Trophy in 1979 (the year Havelaar completed his lengthy restoration of the airplane) and again in 1987.
Waco did not make a habit of selling its prototypes, but it sold this one—whose test pilots gave it the endearment "Betsy"—to Continental Engines in 1931, where it became the test bed for what became the Continental R-670, the engine that powered thousands of Stearman Model 75s. Havelaar managed to locate and correspond with former Continental test pilot Paul E. Wilcox, who said he enjoyed flying it, a refrain on WACO's 1930s marketing slogan, "Ask any pilot."
Betsy remains a conversation starter at fly-ins today. "I've never seen anybody walk up to it who doesn't want to touch it or take a picture or both," Galloway says. "It flies as well as it looks, and you can't say that about every airplane, that's for sure."
He's reluctant to say what he's put into restoring the airplane, but when it came to justifying its initial price Galloway found some unexpected help. Most Wacos have data plates indicating only their month and year of manufacture, but Betsy's gives an exact date: April 4. This detail had escaped its new owner's notice until he brought his wife—whom he had not consulted in advance of the purchase—to the airport to show her his latest restoration project. Thinking quickly, Galloway said, "Look, Honey! She shares your birthday."