We Built This City
History, family, flying: It's all here in Wichita.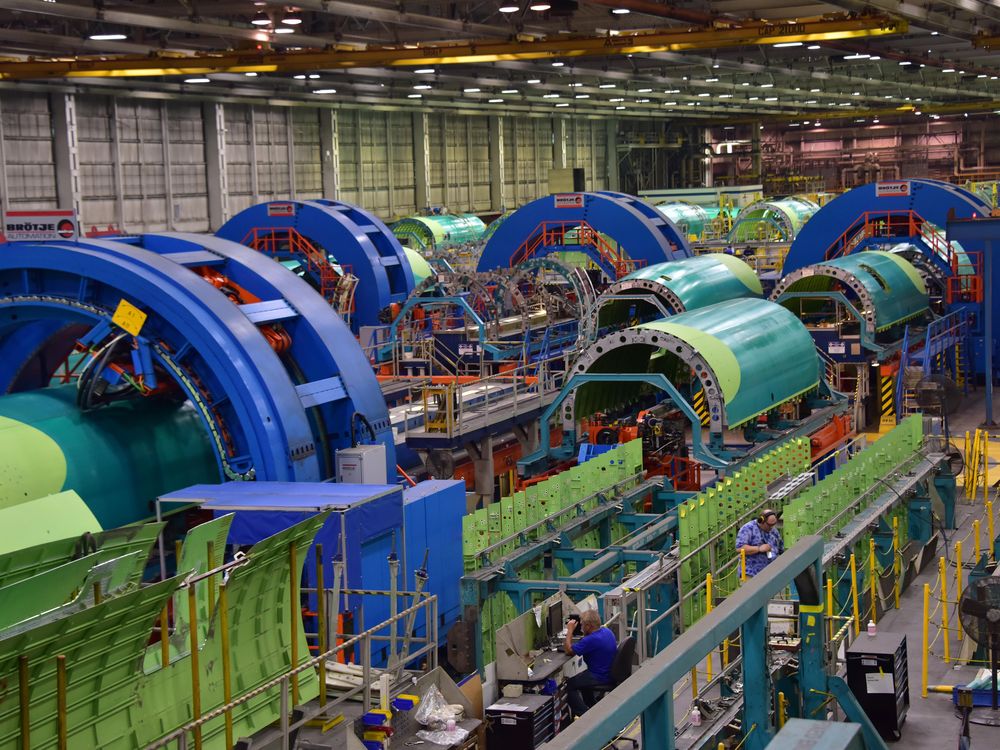 Airplanes are to Wichita what cars are to Detroit. Ask just about any of the 390,000 residents of this Kansas town. They either build airplanes for a living or know someone who does or did. From economic boom to bust and back again, few industries have helped shape an American city more than aviation has in this self-proclaimed Air Capital of the World.
Nearly a century ago, American commercial aviation manufacturing was born here. It is where legends like Walter and Olive Ann Beech and a Kansas farm boy named Clyde Cessna launched aviation empires and where, during World War II, Boeing constructed a plant to mass produce B-29 Superfortresses bound for the Pacific. That history envelops today's Wichita like air, touching public programs as well as corporate goals and helping to sustain the city's sense of itself.
Last March, in the factory where B-29s once rolled off the line, Spirit AeroSystems, which fabricates fuselages and other major components for Boeing and Airbus airliners, celebrated the plant's 10,000th delivery to the Boeing 737 program, the first time any commercial airliner has reached that milestone. More than a quarter of all single-aisle commercial jets flying today are 737s, which entered service in 1968 to become the best-selling airliner of all time. Spirit, which acquired the Wichita business and other Boeing plants in 2005, manufactures about 70 percent of each jet's structure. The parts are then shipped on flatbed railcars for assembly at Boeing's factory in Renton, Washington, just south of Seattle.
Sit down with Spirit's president and CEO, Tom Gentile (pronounced Gen-tee-lee), and the lanky Harvard grad will happily describe, quoting statistics, the enduring popularity of the airliner that has long been his company's meal ticket. Consider that in 2005, the year Spirit took over Boeing's commercial airplanes division, 21 new 737s took off each month. By next year, that number is projected to reach 57. It took Boeing and Spirit 52 years to produce 10,000 737s. With global air traffic expected to grow between five and seven percent annually over the next two decades, Spirit estimates it will take a scant 15 years to build the next 10,000. To meet demand, the company's 12,000 Wichita-based workers are operating three shifts a day, seven days a week.
"It's always been a cyclical industry," Gentile says, "but we may be in the most historic boom of all time."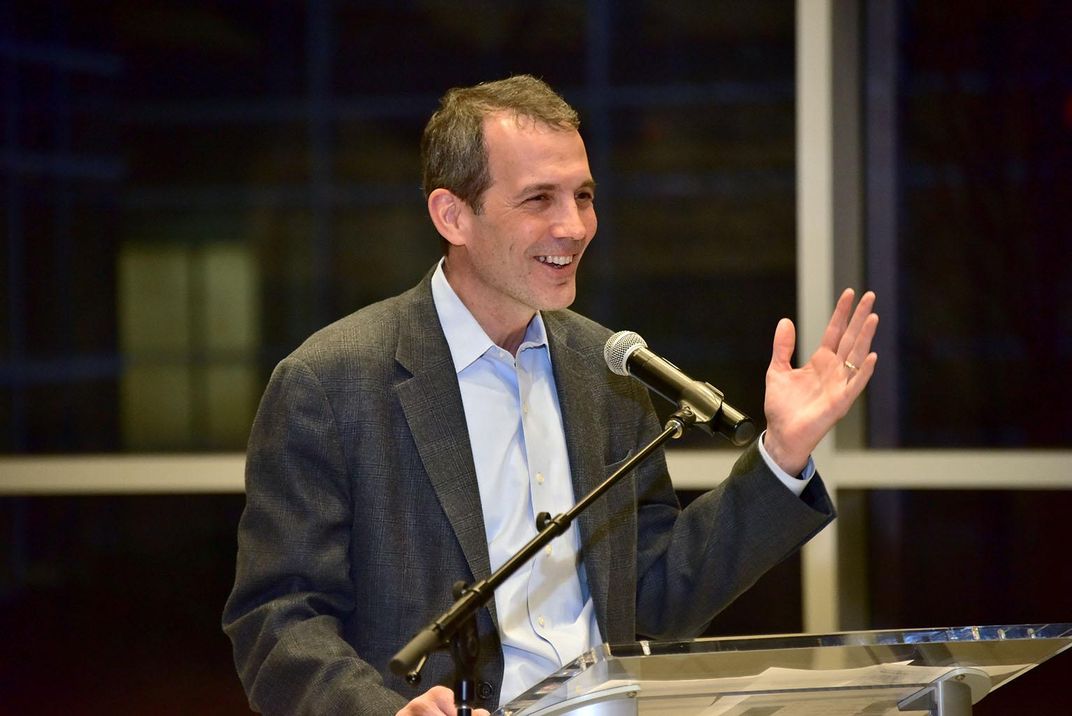 That boom means prosperity for Wichita, which, according to a recent study by the nonprofit Milken Institute, has the highest concentration of aerospace manufacturing employment in the nation. The city enjoys an unemployment rate consistently below the national average. In addition to major manufacturers including Spirit, Bombardier Aerospace/Learjet, and Textron Aviation, the city is home to more than 350 precision machine shops and other aerospace-related subcontractors. All thrive when the airplane business does and struggle when times are lean.
"As aviation goes," says Jerry Siebenmark, aviation beat writer for the Wichita Eagle newspaper, "so goes Wichita."
To see how it all got going in Wichita requires a flight back to 1920. That's when pilot Emil Matthew Laird partnered with his brother Charles, along with a local oilman and a car dealer, to form the E.M. Laird Aviation Company, one of the first successful ventures in America to mass-produce commercial aircraft.
The company dubbed its new biplane the "Wichita Tractor," a name that didn't exactly set the world on fire. Somebody said it flew like a "swallow" and that's the name that stuck. More than 40 Swallows ultimately were built, but Laird, after a series of business disputes, departed for Chicago. In the winter of 1925, two of his employees, Walter Beech and an aircraft engineer and designer named Lloyd Stearman, joined Clyde Cessna, who had been making airplanes in Wichita since 1916, to form their own company. They called themselves Travel Air Manufacturing and began building airframes from lightweight steel tubing—considered safer than the standard construction material of the day, wood, which splintered on impact and killed a lot of pilots.
Legend has it that aviation pioneers like Beech and Cessna gravitated to south-central Kansas because of the region's predictable south winds, and because the surrounding wheat fields were so flat that there wasn't much to crash into. Even today, Kansans like to joke that if you stare long enough at the horizon, you'll eventually see the back of your head. The men running Travel Air, however, were no joke and all business. Within a year, they had produced their first biplane, the Model A, and would soon be hailed, with Ohio's Waco builders, as America's most successful aircraft manufacturers. The distinction would prove short-lived. Riven by strong wills and differences over airframe design, the partnership fizzled.
Stearman decamped to California to fly stunts for the movies. He would return to Wichita to build his own airplanes and later merge his company with Boeing. Later still, he would serve as president of Lockheed.
Beech, meanwhile, wooed and wedded Travel Air's office secretary, a blonde head-turner named Olive Ann Mellor, before briefly assuming the presidency of the Curtiss-Wright Corporation in New York. Like Stearman, he was soon back in Wichita, designing and marketing airplanes for his own company, Beech Aircraft (later Beechcraft), while his business-savvy wife managed the books.
As with Beech and Stearman, Cessna also launched his own brand, building fast, high-performance monoplanes. Then the Great Depression hit and Cessna was forced to close his doors. In 1934, he sold his company to two nephews. They would help parlay Cessna into the general aviation leader it remains, while the man who started it all would return to the fields, spending the remainder of his life farming.
In 1929, noting how many airplanes were being built there, the Aeronautical Chamber of Commerce of America (today's Aerospace Industries Association) declared Wichita America's "Air Capital City." The city's boosters, never ones to miss an opportunity, elevated the honorary title to "Air Capital of the World"—but with justification. Over the years, an estimated quarter-million aircraft have been produced in Wichita, more than anywhere else on the planet.
**********
The history of aviation in Wichita has never been about famous pilots, though the city has produced its share—Erwin Bleckley, for example, one of the first aviators to be awarded the Medal of Honor. Rather, it's been a blue-collar tale, heralding the myriad tradesmen and -women who have toiled largely in obscurity, building the magnificent machines that brought those pilots fame. Like Michigan's autoworkers and Pennsylvania's steelworkers, whole generations of aviation workers have followed their predecessors into Wichita's cavernous airplane factories.
In a video produced for the celebration Spirit held for workers who had assembled that 10,000th 737 shipset—and the many thousands before it—Clint Schild holds a 1970s photograph of his great grandfather leaning against a 737 airframe resting in the same factory where Schild works today. "This is my great grandpa," Schild says to the camera. "He was a mechanic who worked on some of the first 737s. And now I work on the 737s too."
A material handler, Schild, 27, helps keep the 737 line moving by staging the sheet aluminum and tools that assembly mechanics need to complete their daily tasks. Schild came to the company with a bachelor's degree and a plan: to work his way into the more automated operations of airplane manufacturing, such as programming CNC (computer numerically controlled) machine tools. He also came with an extraordinary heritage. In addition to his great-grandfather, his father, Chris, works for the company. Chris Schild, who recently finished a master's degree in business administration, serves today as a 737 operations director. Clint's grandfather, Marvin, worked 33 years, beginning as a machinist and retiring a manager. His older brother, Calvin, is a toolmaker, working on the massive fixtures that hold large assemblies of Boeing fuselages.
Chris Schild, 54, tells me that his grandparents came to Wichita from rural areas. "Aerospace gave them a future," he says.
With World War II looming, Schild's maternal grandfather, Amon Fairbanks, moved to Wichita from Arkansas among a massive, wartime population influx to help construct Boeing's first Wichita plant. Before Pearl Harbor, Wichita claimed about 111,000 residents. By 1943, it had mushroomed to 184,000, chiefly because of warplane production. Grampa Fairbanks became a sheet-metal worker, building B-29s.
"Going to Boeing" became a common refrain among Wichita's new residents, machinists like Fairbanks who produced no fewer than four of the massive bombers each day. Before retiring in 1981, Fairbanks put in 34 years at the plant, building Air Force B-47s, B-52s (all B-52s currently flying were made in Wichita), and finally, 737s. His wife, Effie Harlene Fairbanks, logged 24 years with Boeing as a fabrications inspector.
Chris Schild marvels that four generations of his family have played integral roles in the 737 program. And like his son Clint, the latest to join what his dad jokes is the "family business," each one started in an entry-level position. Chris says that all his sons have the opportunity to advance in their careers, including into management as he did. Ask the younger Schilds what the aircraft industry has meant to them personally, and they, like their father, sing its praises: a livable wage, pride of purpose, the opportunity to be a part of something bigger than themselves.
For tens of thousands of Kansans, building airplanes has afforded an honest chance to move up in the world. Richard "Buck" Buchanan, 68, born and raised a mile and half from the Boeing plant, began his career there as a "grade-zero tool crib attendant, the lowest form of Boeing life," retired 33 years later as Spirit's vice president of advanced projects. His father, an eighth-grade dropout, raised a family on an aircraft mechanic's salary. Buchanan's aunts, uncles, nephews, brothers-in-law, and cousins have worked there. Today three daughters and their husbands are. "Everybody in Wichita wanted to work at Boeing," he recalls a friend saying, "except the people who worked at Boeing."
It was sweaty, exhausting, sometimes dangerous work. Razor-sharp aluminum shavings sliced through skin. Burrs borne by cooling fans in summer could become caught in eyes. Turning wrenches and gripping power tools eight hours a day prompted repetitive strain injuries. Occasionally, a mechanic would lose his purchase on scaffolding erected three stories above the factory floor and fall to his death.
Although no factory work is ever risk free, conditions today are much improved, Buchanan says. Automation has helped. So has the company's obsessive emphasis on safety.
Wichita's aviation heritage expresses itself throughout the city, not just in the Spirit, Bombardier, and Textron assembly plants. West of downtown, hard along the banks of the Arkansas River, lies the quaint, redbrick business district of Delano. In the 1800s, after driving their longhorns up from Texas on the famed Chisholm trail to the district's railheads, parched cowboys gulped suds and chased saloon girls. Nearly a half-century later, along the 500 block of Delano's West Douglas Avenue, Beech, Cessna and Stearman launched Travel Air Manufacturing.
Today, three blocks away, Aero Plains Brewing occupies a thematic crossroads between those old aviators and cowpokes. Retired Marine gunnery sergeant and Wichita native Lance Minor started the brewery in 2016 with both in mind. (Minor had spent 16 months as a curriculum developer in the training department at Spirit AeroSystems after leaving the military.)
Visitors to Aero Plains Brewing can imbibe a variety of appropriately titled beers on tap: Airman Blonde Ale, Jet Set Brunette, and the especially popular Wingman Wheat. Customers bend their elbows on a bar made from the wing of a Beechcraft Model 18, while an oversized wall mural depicting the fabled "Twin Beech," the prop-driven forerunner of the modern executive jet, all but roars to life above them.
"I wanted to do something that connected with the people of Wichita," Minor says as we sample his bubbly wares. "We're three blocks from where Travel Air got its start. What could be more connected than aviation?"
Other links to aviation are not hard to find in the Air Capital of the World. Near Wichita's Dwight D. Eisenhower National Airport, north of the approach end of Runway One-Nine Left, is a virtual gold mine of aviation memorabilia that doubles as a restaurant. Husband and wife Greg and Beci Hiser, both pilots, built their Hangar One Steakhouse to look like, well, a hangar. The front section of a 1944 Beech C-45, named "Amelia" in honor of Kansan Amelia Earhart, protrudes from the side of the building. Inside, the popular eatery is crammed with artifacts: glass-top tables made from Pratt & Whitney radial engines; a piece of the Hindenburg; the mangled wheel faring from a Citabria that Beci Hiser was flying when the landing gear collapsed. Upstairs in the Flight Tower Bar, customers can drink up while listening to live air traffic control communications. Scrawling pilot-related graffiti on the walls is encouraged. "In thrust we trust," says one unsigned message.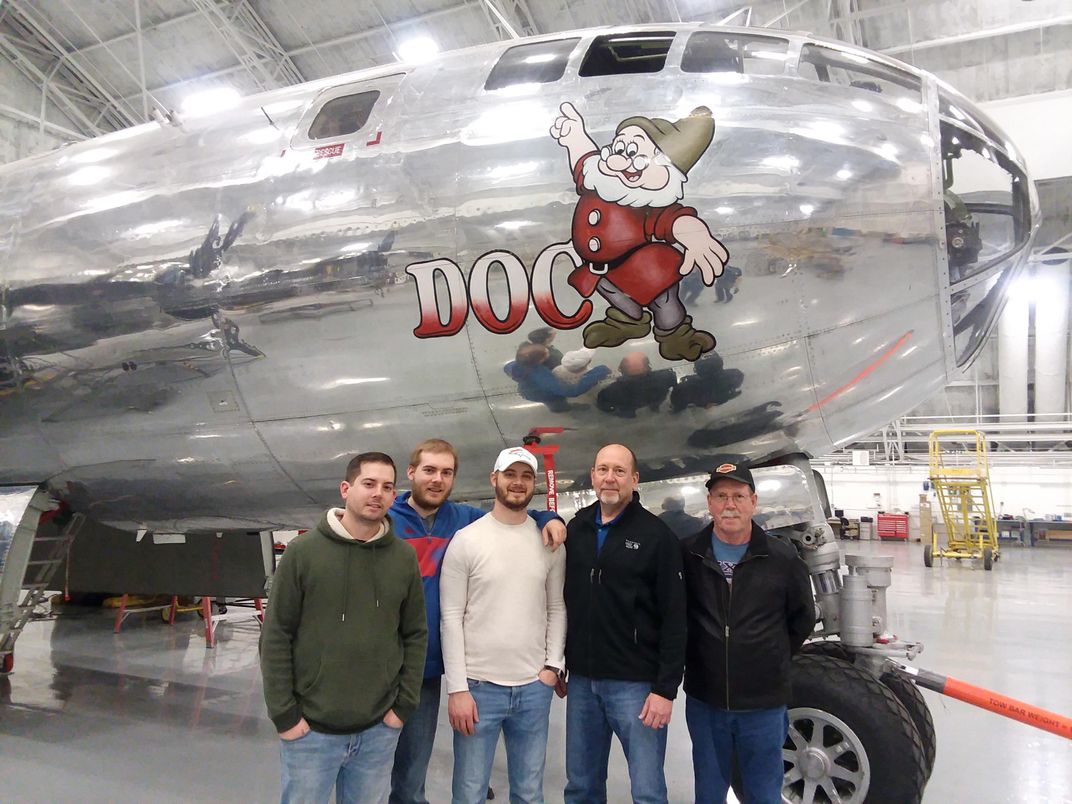 "Everything in this city is some derivative of aviation," Beci says. "It's like nowhere else on earth."
Even the Wichita public schools recognize aviation's footprint. Elementary schools are named after Walter Beech and Clyde Cessna, and the curriculum in one of the city's magnet elementary schools emphasizes aerospace and engineering.
Then there's East High School, the oldest high school in the city, whose sports teams are called "the Blue Aces." About two years ago, principal Ken Thiessen had a brain flash: Wouldn't it be cool to display a full-size airplane in the lobby, to honor Wichita's aviation roots?
Thanks to Craigslist and good fortune, a small biplane of indeterminate origin (possibly a 1950s-era home-built), was located three hours away in Tulsa, Oklahoma, stripped of its engine, propeller, spinner, and much of its cowling. After Thiessen explained his grand notion, the airplane's owner, himself a former educator, was only too happy to donate the old bird. (Thiessen retired at the end of last school year.)
A platoon of volunteers restored the biplane, and though it can't fly, it looks like it could. In August 2017, freshly painted in the school's blue and white colors, the airplane was hoisted into place high above the East High's open-air lobby with a dummy pilot behind the stick, silk scarf billowing.
Another, more famous, airplane was restored in Wichita and toured the country for the first time last summer. In 2000, Doc, one of only two flying B-29s, was trucked to a hangar very near the factory where it was built. Hundreds of volunteers worked for more than 15 years—a total of 450,000 hours—to restore the big bomber, which is scheduled to appear in three airshows this month, including one at its hometown Air Force base, McConnell. An airplane as big and complex as a B-29 needed a city as air-minded as Wichita to supply the expertise and labor required to get it flying again. "You can't just walk to a shop down the street and buy B-29 parts," says Josh Wells, Spirit AeroSystems spokesperson and communications director for the organization Doc's Friends. Spirit employees fabricated the front spar and exhausts. "You couldn't have restored a B-29 anywhere else in the world," says Wells. Doc's Friends are now raising money to build a hangar to showcase the B-29.
**********
"This was the place to be if you were interested in airplanes," Mary Lynn Oliver says. "Aviation brought a mystique to Wichita. People were proud to work in the aviation business. It was like a family."
Oliver, 77, is the youngest daughter of Beechcraft co-founders Walter and Olive Ann Beech. She still resides in the city where memories of her iconic parents are never far away. "A big jolly fellow," is how she remembers her father, a barnstormer-turned-corporate titan. "I don't want to say he was a troublemaker," Oliver says with a twinkle, "but he was definitely a personality, and I know he loved flying."
Oliver was 10 when her father died in 1950 at age 59 of a heart attack. Over the ensuing decades, she watched as her mother deftly guided Beechcraft into the space age with a sometimes imperious hand, growing her Kansas-based workforce to 10,000 employees and becoming one of the first women ever to head a Fortune 500 company.
Beechcraft was sold in 1980 to the Raytheon Corporation. Olive Ann Beech, who had begun her aviation career more than a half-century earlier as the office secretary at Travel Air, was made Raytheon's chairman emeritus. She died in her sleep in 1993, at home in Wichita, where many remember her as the "First Lady of Aviation." Today, Beechcraft airplanes are built in Wichita by Textron Aviation, which also manufactures Cessna and Hawker-brand aircraft.
Wichita leaders hope to hold onto the aviation mystique that Mary Lynn Oliver remembers, but there are challenges on the horizon. The city's aerospace workforce is graying. At Spirit AeroSystems, 40 percent of the company's mechanics will be eligible for retirement over the next five years. Replacing all that experience won't be easy, says CEO Tom Gentile. Nor will finding enough qualified aeronautical engineers.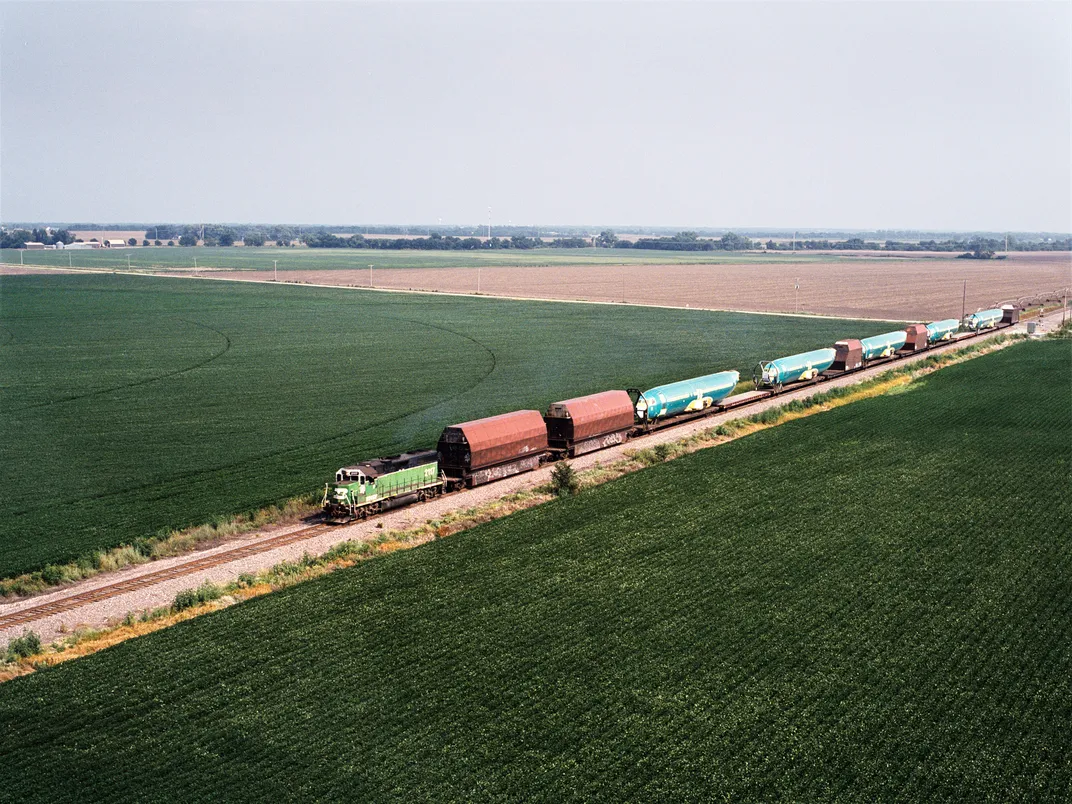 To meet the demands of the future, Spirit is recruiting heavily at university engineering departments across Kansas and the Midwest. The company and other major aerospace employers also are banking on Wichita's vocational National Center for Aviation Training to continue supplying them with qualified tradespeople. The eight-year-old center, partnered with Wichita State University's National Institute for Aviation Research, steeps trainees in subjects ranging from composites technology to aerospace fiber optics.
This fall, the Wichita Public School District introduced high school students to the potential rewards of a career in airplane manufacturing through a new program called "Aviation Pathway." Underclassmen from four schools will study aviation in the classroom, then as upper classmen, will undertake advanced studies at WSU Tech and get practical experience at Spirit, Textron, and other companies.
The students will be immersed in technologies that in many ways are light years ahead of those pioneered by Beech, Cessna, and Stearman yet in other ways are not so far removed from those early stick-and-rudder days. Airplanes may have come a long way, but they are, after all, still airplanes. They are tributes to human skill, ingenuity, and commitment to progress, products that should make people everywhere proud—not just in the Air Capital of the World.