Afraid to Go Back to the Cronut? Here Are Five Pastries That Could Take Its Place as the Pastry of Choice
Satisfy your sweet tooth with these delicious treats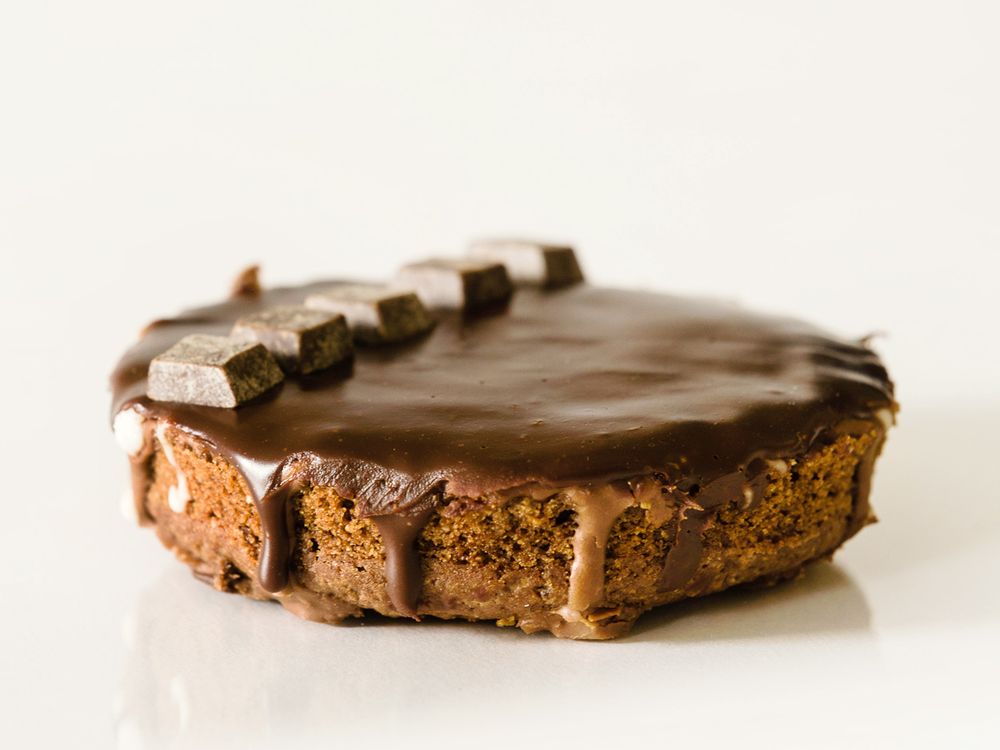 By now you should be well familiar with the story of the Cronut: a croissant-doughnut hybrid that turned the pastry world upside down when Chef Dominique Ansel released it to the public last May. The cream-filled delicacy sports a croissant's flaky layers and the round shape of a doughnut, is fried in grape-seed oil, rolled in sugar, and topped with glaze. It's incredibly tasty—a quality that's not only led to the cronut becoming a global sensation but has uninspired numerous knock-offs, like Vancouver's Frissant and the Doissant in Indianapolis. Long lines rounded the block outside Manhattan's Dominique Ansel Bakery, where the star sweet is exclusively available, that is until this past weekend, when the pastry shop was shut down by the New York City Department of Health and Mental Hygiene because of a "severe mouse infestation." The patisserie reopened today to long lines of fans still craving their fix, keeping the copycats temporarily at bay.
But the cronut's dominance may not last for long as a whole new slew of delectable (and delicious) treats that are taking the world of food-mash ups to a whole other level. Scott Rossillo, at The Bagel Store in Brooklyn, has been crafting various food combos for years. "I've created the taco-bagel, the english muffin-bagel, and even the bread-pudding-bagel," he says.
The cronut may not be going anywhere soon, at least, as long as the mice stay away, but these five pastry mash-ups are inching toward a take-over. Get ready to have your taste-buds blown. 
The Cragel
Scott Rossillo first introduced his Cragel hybrid in fall 2013. It combines the doughiness of an old-fashioned bagel with the buttery taste and flaky texture of a croissant, and is receiving world-wide attention thanks in part to a slew of media coverage, as well as the current popularity in concocting new tastes out of old favorites. "Combining different mediums in hopes of creating a flavor explosion is exciting," says Rossillo. "I think about things like how the end product will look, the way it feels when you bite into it, etc. I concentrate on the obscure and creative." It comes in both plain and chocolate.
The Donart
Here's a pastry hybrid that even vegans can enjoy. The Donart has the density of a doughnut, the look of a tart, and is made entirely from organic ingredients, including ground flax seeds, apple cider vinegar, and both oat and whole wheat flour. It also comes in three distinct flavors, including glazed double dark chocolate, and vanilla almond with raspberry glaze and mango dots. The Donart just became available to the public, but early tasting reports are promising.
The Donnoli
North Jersey is a hotbed of Italian culture, so it's little wonder that it's also home to The Donnoli, a doughnut/cannoli combo available at ShopRite stores in both Nutley and Belleville, New Jersey. Though it looks like a simple chocolate-covered creme-filled doughnut, the Donnoli ups the flavor ante with a hearty dose of homemade cannoli cream, consisting of Impastata ricotta cheese, sugar, and a touch of both cinnamon and vanilla. It's also filled with whip cream.
The Milky Bun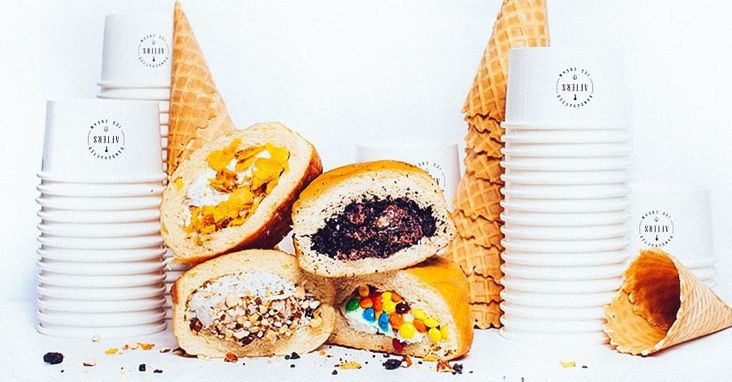 Not all pastry mash-ups are born and bred on the East Coast. The Milk Bun is SoCal's stab at a sugary mash-up, and it's divine. The brainchild of Afters Ice Cream in Fountain Valley, California, it's a doughy, glazed bun filled with hand-crafted ice cream and sealed panini-style, resulting in a sandwich-like dessert that's warm on the outside and cool and creamy on the inside. You even get to choose your own ice cream from flavors like Vietnamese Coffee and Jasmine Milk Tea.
Carrot Cake Whoopie Pie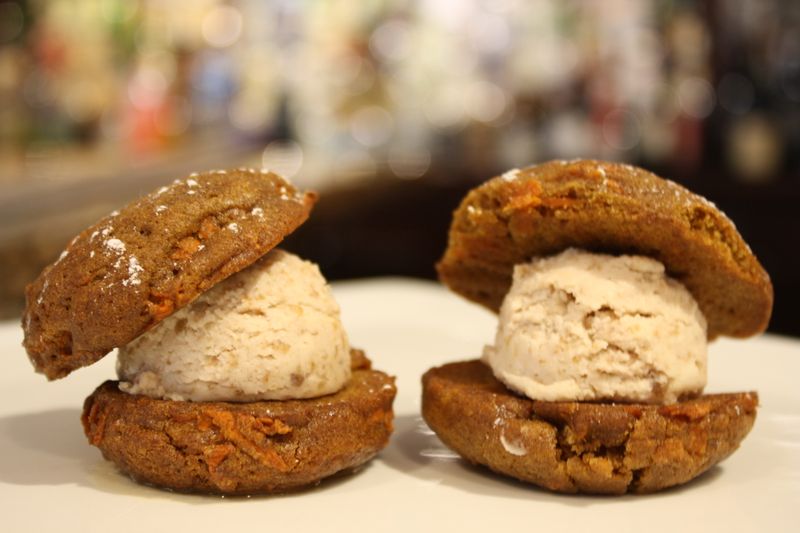 At Chicago's South Water Kitchen, Executive Chef Roger Waysok has mashed together two favorite desserts—carrot cake and the oh-so-decadent whoopie pie—into one incredible pastry. Waysok's Carrot Cake Whoopie Pie consists of a healthy helping of walnut cream cheese filling sandwiched between two mound-shaped pieces of carrot cake. New on the spring menu, it's already gaining a reputation as the restaurant's must-try treat.
Make your own pastry mash-ups with Chef Waysok's Carrot Cake Whoopie Pie recipe:
Carrot Cake Whoopee pies
Yield: 12 pies
Ingredients
2 1/4 cups flour
4 tsp cinnamon
1 tsp baking soda
1 tsp salt
1/2 pound butter softened
3/4 cups brown sugar
3/4 cups granulated sugar
2 eggs
1 tsp vanilla
2 cups grated carrots
Directions
Whisk flour, cinnamon, baking soda, and salt in bowl.
Beat butter, sugars, eggs, and vanilla in another bowl, using an electric mixer.
Mix in carrots, then add flour mixture. Mix until combined.
Dole out tablespoon-size portions of dough onto a cookie sheet. There should be enough for 24 cookies, 12 pies in total
Flatten dough before baking. Bake at 300 degrees on low fan. 
Walnut Cream Cheese Filling
1 pound Cream cheese
1/3 pound unsalted butter
4 oz. powdered sugar
1/3 pound Toasted Walnut pieces, rough chopped
1 tsp salt
Soften cream cheese and butter, paddle together with all ingredients until well incorporated.
Sandwich a generous portion of filling between two carrot cake 'pies.'