Embrace the Art of Failure at Austria's Nonseum
From nosepickers to historic buttonholes, the Nonseum is full of failed inventions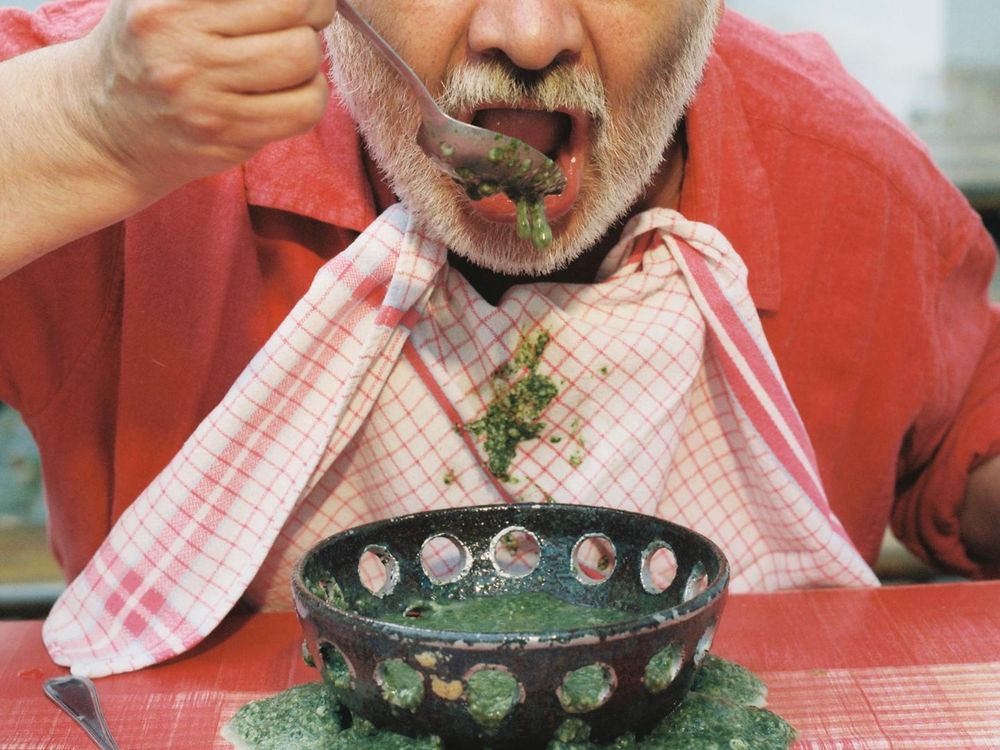 Herrnbaumgarten, a tiny village in northeast Austria, has always been a little off. Every year, it indulges in kooky festivals. One year, the village hosted a 24-hour snail race complete with a grandstand, live brass band music and a veterinarian on hand to settle disputes about doping. The owners of the winning snails received a free meal at a local restaurant where, as part of the festival, the waitstaff moved at a snail's pace. When schnitzel arrived at the table, it was hard and cold.
Another quirky festival resulted in something else: the town's Nonseum, a museum of failed inventions. When co-owners Fritz and Betty Gall invited villagers to their home in 1984 to view a large display of old mannequins using nonsensical items, they only expected 30 people to come. Six thousand showed up instead and a museum was born.
"The attic spilled over," Betty tells Smithsonian.com. "There was no room for all those strange devices." Now, the couple specializes in nonsense. Betty serves as the museum's communications director and Fritz, the art director, devotes his time to building weird and useless inventions. "This is the hub of nonsense here," says Betty. "We bring quirky ideas to life. Nowadays we are talked into buying so many things with built-in expiration dates or that don't work at all. We are quite honest here, because nothing in the museum works."
The couple still hosts the museum near their Hernnbaumgarten home. Fritz, who grew up in the sleepy village, met and married Betty while studying at the Vienna Academy of Fine Arts. Now he walks the fine line between failed inventor and avant-garde artist.
Fritz creates as many as one useless invention a week for the Nonseum. They're all simple devices—no buttons or inner mechanics—that leave visitors wondering how and why an item actually works. The most recent item in the 489-plus collection is "Facebook," a book full of mirrors so you're always looking at your face.
Betty and Fritz have their favorites, and they love to show them off, as they did in a recent video call. Very carefully, Betty lifts a small, invisible object—a buttonhole from Napoleon's waistcoat, part of the world's leading collection of historical buttonholes. Fritz, a chain-smoker by his own admission, parries with a tobacco pipe attached to a pacifier. "For the kids to learn early," he said. "Probably not for Americans."
Among the museum's most idiosyncratic items are an old crank eggbeater with the whisks removed and replaced with a fake finger—a semiautomatic nose picker—"so you can pick your nose at the opera and not be ashamed," and the crown jewel, a padded rolling pin "so when your husband stays out too late, you can take revenge and you won't kill him." Unless, of course, he stays out all night—then the padding detaches for a real lesson.
The inventions are not meant to offend or hurt anyone; they're simply a way to poke fun at human nature and give people a chance to stop and think about the meaning behind each piece on display.
"It isn't below the belt humor," says Betty. "We do not want to hurt anyone. I am of the right age for being a mother-in-law. There are a lot of jokes about mothers-in-law, and we don't do that. It's more refined. It's like when you see something and say, finally! I've always wanted that. And then realize, oh no, it's not possible. That's what makes it funny."
The Galls' sense of humor is also on display at the silly festivals that have earned the village a reputation for being slightly crazy. The Nonseum sponsors and hosts the festivals, but they've become village-wide events. A few years back, Hernnbaumgarten hosted local politicians for a "throw in the towel" contest. English-speaking visitors who knew the phrase laughed, but politicians were confused as they competed to toss towels the furthest. "The politicians had no idea they were doing exactly what they didn't want to do," says Betty—they were symbolically quitting.
The museum, like the Galls' festivals, is primarily meant to make people smile. But each item also serves to teach visitors about themselves and the humor hidden in failure. None of the inventions work "because we all fail all the time," Betty laughs. "It is the art of failure that we learn here. It hurts, but you can laugh about it."
Ready for a dose of #fail? Courtesy of the Nonmuseum, here are a few of the collection's strangest inventions in (in)action: