Indian Country in Montana is home to some of North America's most breathtaking landscapes—from vast, shimmering lakes to rocks that stretch to the sky. It's a must-visit destination for anyone who loves getting outside. Whether you want to try your hand at river rafting or spend the night under the stars, there's a spot waiting for you. A visit to Indian Country is also an incredible opportunity to learn about Native American histories and cultures from tribal members themselves. We've rounded up some of the must-see wonders and must-do adventures that make this part of the world so special.
Little Bighorn Battlefield National Monument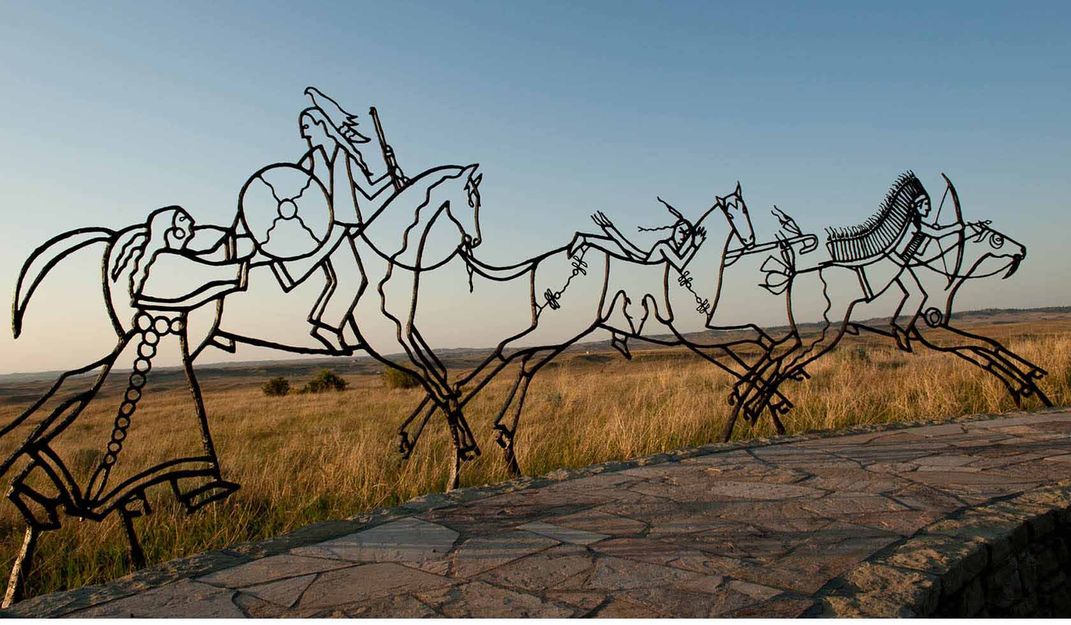 Indian Battle Tours, led by Crow (Apsaalooke) guide Rose Williamson, offers visitors a chance to tour the Little Bighorn and adjacent Reno-Benteen Battlefields with "step-on" tour services from the comfort of your own vehicle or charter. Visitors get a "deep dive" storytelling of the events that led up to the battle, play-by-play of how historians hypothesize the battle unfolded and timeless lessons about reconciling a complicated history of place and people. Many activities occur annually around the June 25, 1867 anniversary of the battle including the Crow Native Days, an ultimate warrior challenge, powwow, parading, Indian relay horse races and neighboring Cheyenne Victory Days.
Bighorn Canyon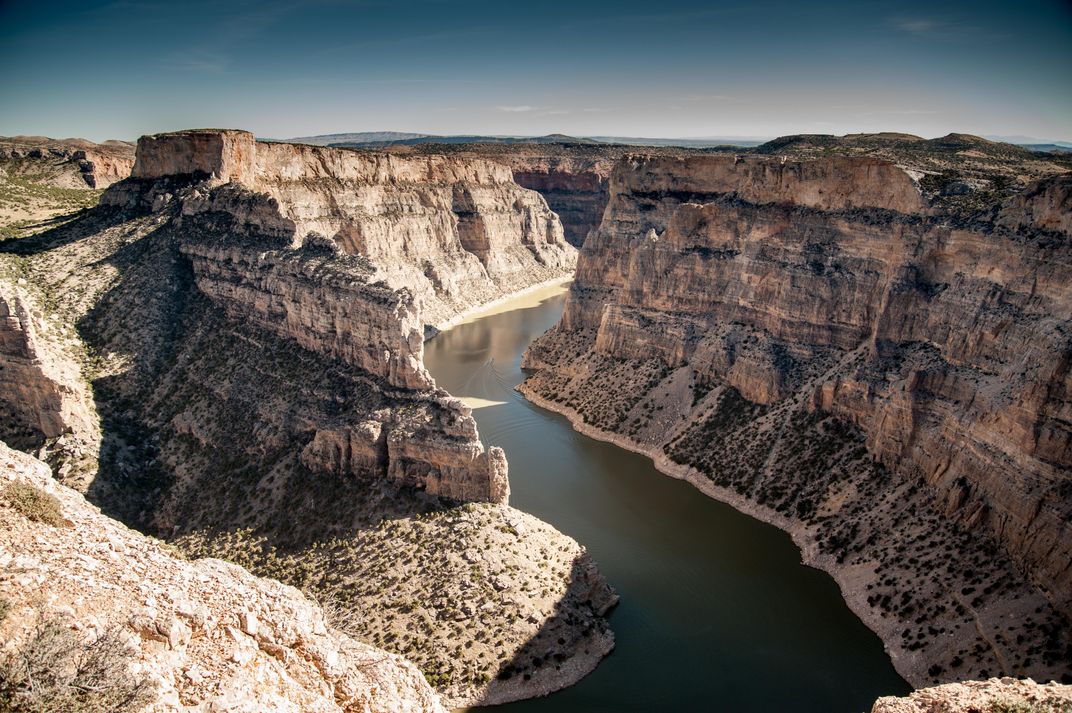 Bighorn Canyon National Recreation Area is nearly 120,000 acres wide—there's plenty of space to explore! One of the most special ways to learn about the flora, fauna and nearly 10,000 years of human history of this part of Montana is by boat. The Ok-a-beh Marina, near Fort Smith, is a great place to begin a boating adventures, giving visitors a chance to get up close and personal with rock formations dating back millions of years, and to learn about the way the Bighorn River shaped the canyon. Hiking, fishing and camping excursions also use the marina as a jumping off point.
Pictograph Cave State Park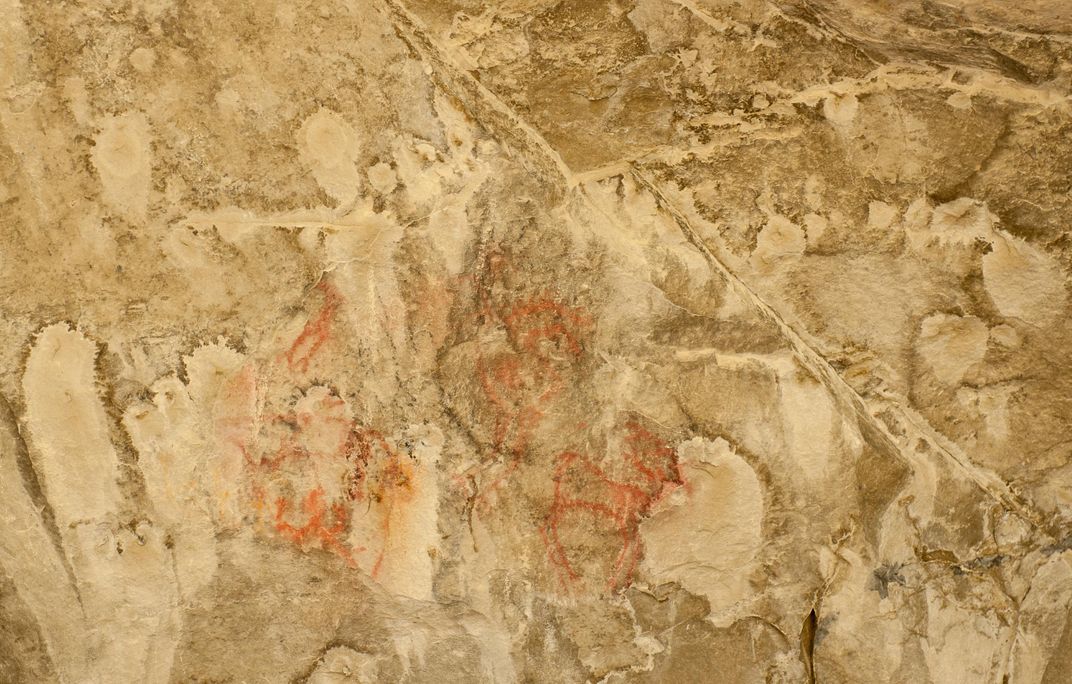 Located in central southeastern Montana, just outside of Billings, Montana, the Pictograph Cave State Park was designated a National Historic Landmark in 1964, and offers the chance for visitors to learn about the prehistoric cultures in Montana. Hunters who camped in and near the cave left more than 100 paintings depicting animals, warriors and weapons of their time—the oldest is nearly 2,000 years old! A trail leads through the park to the three caves, known as Pictograph, Middle and Ghost Caves and the trail is surrounded by sandstone rock formations. In Pictograph Cave, visitors can use binoculars to see intricate details of the art come into clear focus. In the Visitor's Center, curious guests can view some of the nearly 30,000 artifacts that have been excavated from the caves.
Two Medicine Lake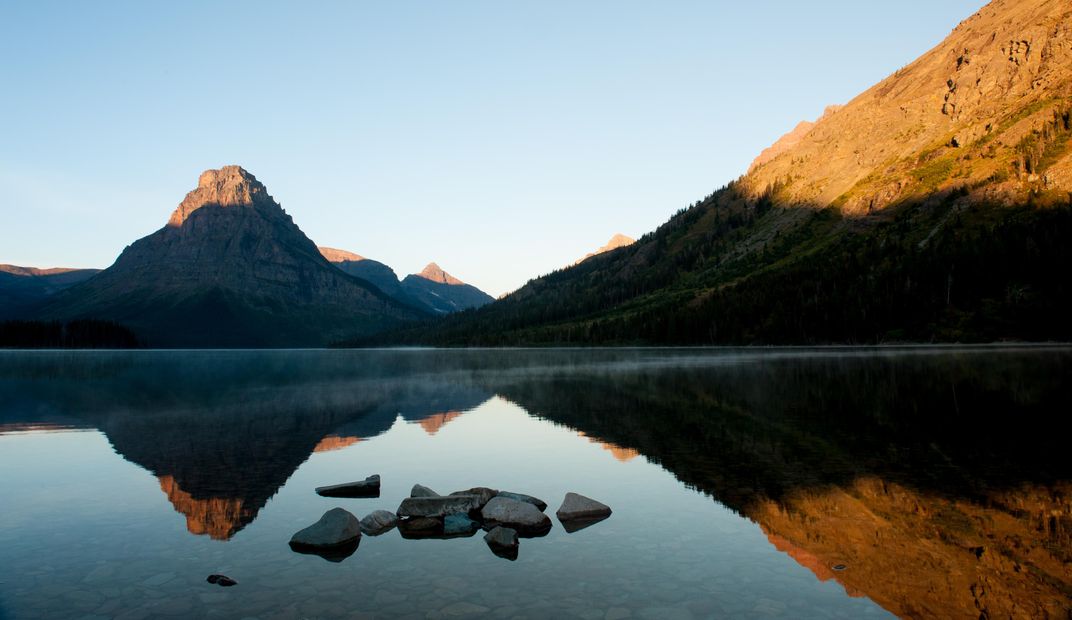 In northwest Montana Ed DesRosier of Sun Tours has been giving tours of Glacier National Park for almost thirty years and welcomes the chance to share with visitors not just the beauty of the surroundings, but also the stories of the Blackfeet people. "People want to see the land, but they also want to learn about the culture," he says. Two Medicine Lake, surrounded by some of the park's mountain landscapes, was historically a popular site for gatherings of members of the Blackfeet Nation. Hiking trails around the lake are accessible by vehicle, and it's also possible to take guided tours of the lake by boat.
Blackfeet Campgrounds Outside of Glacier National Park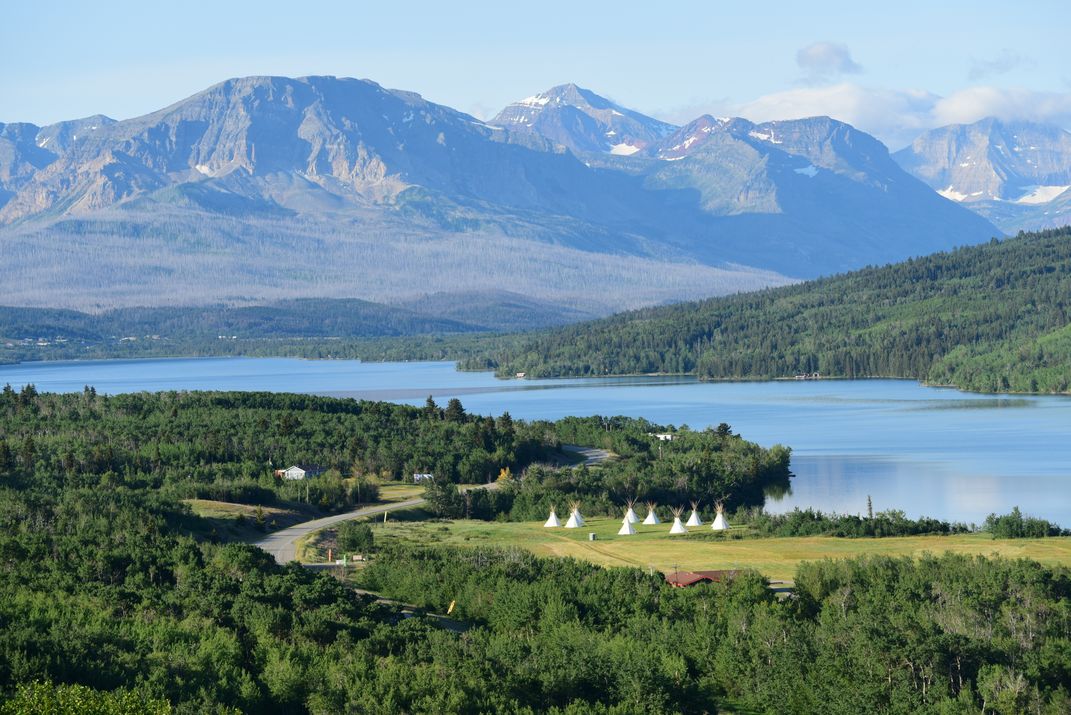 If you want to spend more than a day exploring Glacier National Park, the Blackfeet Campgrounds, just outside the entrance to the park, is a perfect home base. The Blackfeet Nation operates four campgrounds: Buffalo Calf, Chewing Blackbones, Duck Lake and Red Eagle. With easy access to sites like Two Medicine Lake, camping here is a chance to experience Indian Country in Montana at your own pace.
Big Arm Resort at Flathead Lake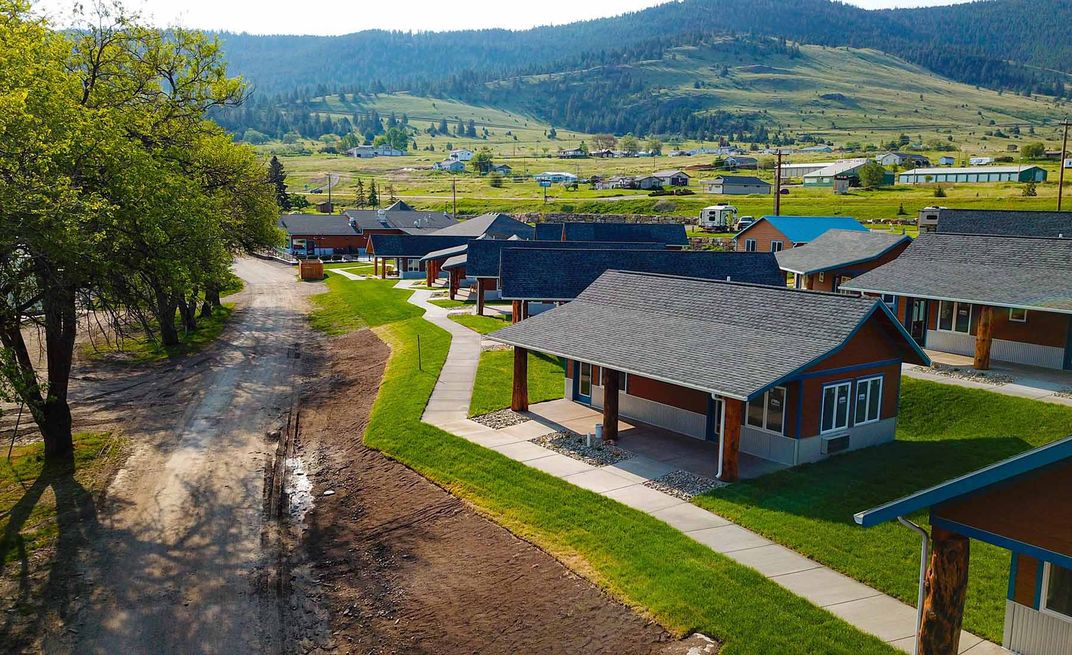 Located on the shores of Flathead Lake (one of the largest freshwater lakes in North America), Big Arm Resort's cabins are a water lover's paradise—each one affords views of the lake, and walking down to the shore for kayaking, swimming or just soaking up the sun is easy. Big Arm Resort also offers RV hookups for travelers who want to bring their own lodgings. Also known as the gateway to Wild Horse Island, Big Arm is home to bald eagles, bighorn sheep and (of course) wild horses. Wild Horse Island is the largest island in Flathead Lake—it's said that people from the Salish-Kootenai tribes used it as a pasture for horses to prevent theft. Today, it's a popular spot for hiking, swimming and sailing.
In search of a relaxing float where you can take in expansive skies and breathtaking mountain vistas? Flathead Lake has you covered. Water People Tours, run by Keya Birdsbill—a member of the Ktunaxa Nation from the Ksanka Tribe in Dayton, Montana—offers excursions that share with visitors both the natural beauty of the lake as well as its significance to the Native people of the area. The Ktunaxa have been referred to as the Water People for centuries—they developed original tools and equipment like the sturgeon-nosed canoe and a variety of fish traps that facilitated their life in and around bodies of water. Today all 7 of the modern Ktunaxa Tribes residing in the US and Canada continue to live around major lakes and rivers.
Flathead River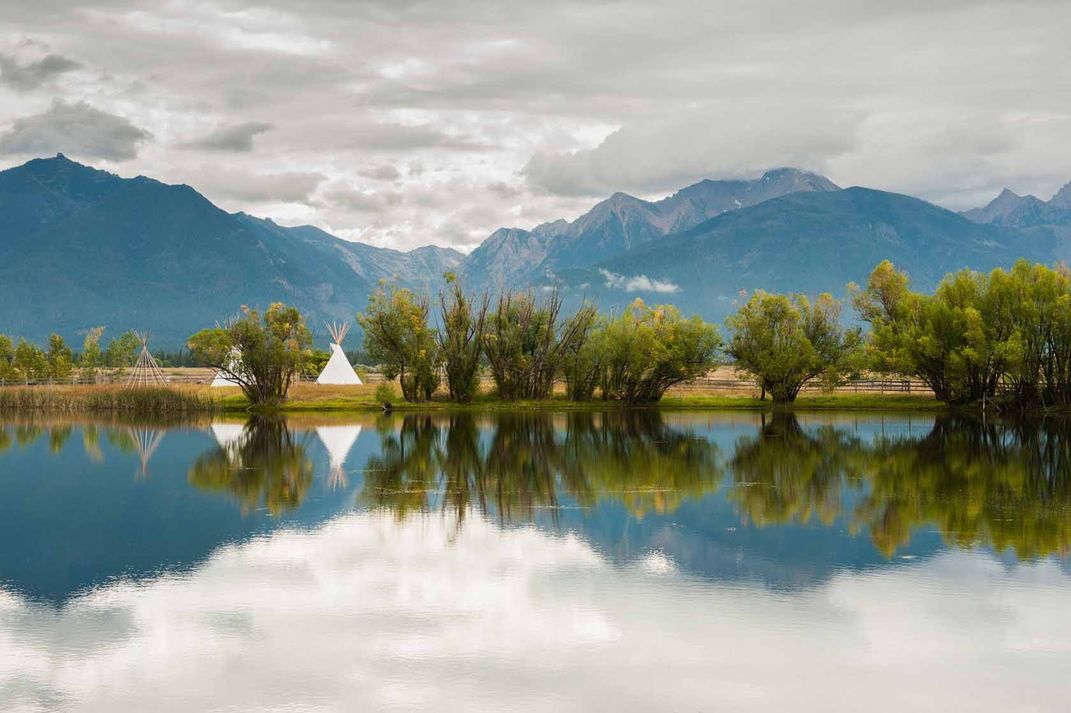 Whether you're a thrill-seeker who wants an exhilarating journey through wild whitewater rapids or you're searching for a unique, peaceful trip to spot wildlife and learn about the history and culture of Indian Country in Montana — ­the Flathead River has an adventure for you. The Flathead Raft Co., run by Tammy Fragua—a member of the Confederated Salish and Kootenai Tribes—offers guided tours of the river including day trips down a 7 mile stretch of whitewater rapids. Historically, tribes used the river as a place to gather and camp as they hunted in preparation for winter. The Flathead Raft Co. leads overnight camping trips specially designed to incorporate Salish, Kootenai and Pend d'Orielle history into the excursion. Trips led by tribal members and elders offer a rare opportunity to learn firsthand about the culture and history of the people of Flathead Valley.
If you want to hike, swim, sail or simply take in the awe-inspiring natural beauty of the landscape, Indian Country of Montana has something for outdoor adventurers of all stripes. What makes it even more special is that it comes with the chance to learn about the history and culture of the Native American people who have called this land home for thousands of years, and to support the communities that thrive here.