Your Cheat Sheet to the 2014 Nobel Prizes
Just enough to catch up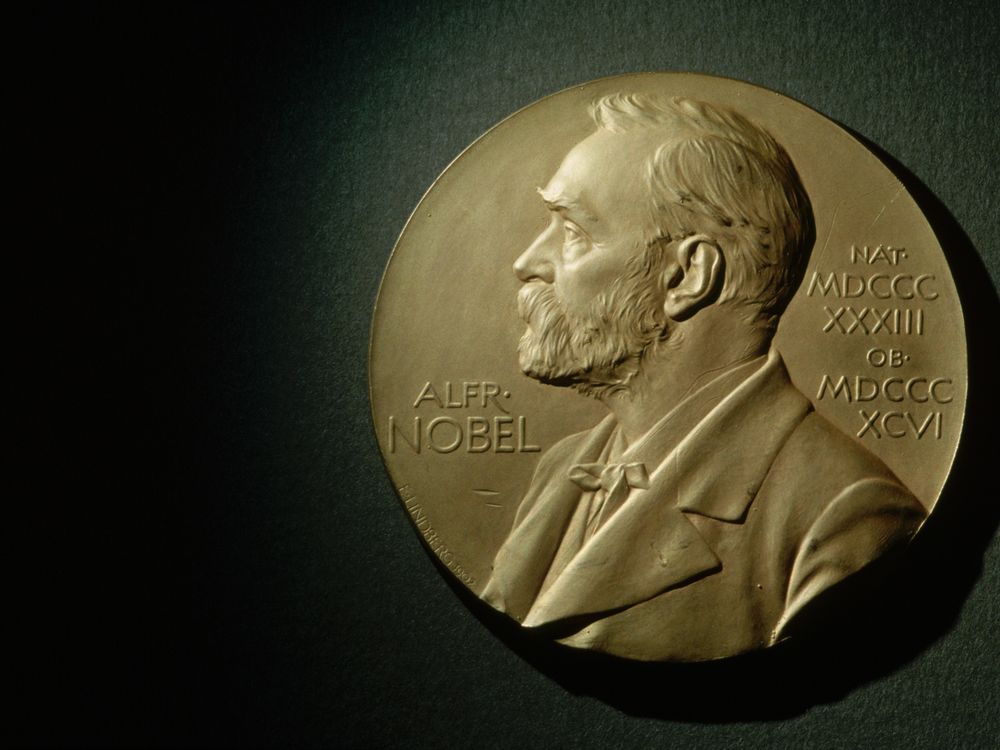 It's that time of year again, when the scientific world waits with bated breath for the Royal Academy of Sciences to bestow its prestigious Nobel Prizes on unsuspecting—and, most often, clean-shaven, white, male, European—scientists. 
Medicine
If you have ever walked around your house in the dark or stepped off a bus with getting immediately lost, you can thank your brain. Or, more specifically, you can thank your appropriately named "place" cells and "grid" cells—neurons in the brain that work to give you a sense of place and position.
Place cells live in the hippocampus, while grid cells live in the neighboring "medial entorhinal cortex," and the two types of cells work together both to help you remember and navigate your surroundings and to tie memories to specific places. The cooperation of place and grid cells provides an explanation for how something as complex as spatial navigation can arise from what is, essentially, a network of simple neurons. It also provides a basis for understanding why some forms of neurological decay, like Alzheimer's, can cause people to lose their way.
The discovery of these two parts of the brain's complex neurological mapping system earned John O'Keefe, May-Britt Moser and Edvard Moser the Nobel Prize in medicine.
Physics
Blue LED lights, by themselves, drive DVDs and Blu-Rays, but combined with red and green, blue LED lights make white ones—the basis of smartphone displays, computer monitors and high-efficiency bulbs. Major technology companies had tried and failed for decades to grow suitable gallium nitride crystals— the key to creating blue LEDs (and lasers)—when, in the 1990s, three Japanese researchers figured out how. 
Isamu Akasaki, Hiroshi Amano and Shuji Nakamura ushered in a new era of technology; as of the year 2000, when Scientific American profiled Shuji Nakamura, most corporations, from Xerox to Shony to Sharp, Philips and Hewlett-Packard, still hadn't been able to reproduce what these researchers had figured out. For their achievement, which has the potential to benefit not only consumers of high tech but the 1.5 billion people with limited access to electricity, these three scientists were awarded the 2014 Nobel Prize in physics.
Chemistry
Like this year's prize for physics, the 2014 Nobel Prize for chemistry went to scientists who tackled a tricky technical problem, the resolution of which resonated throughout science. Stefan Hell, William Moerner and Eric Betzig figured out how to unlock a new dimension of optical microscope observations, breaking a theoretical limit on the technology that had held since the late 1800s.
Humans can only see the so-called visible wavelengths from around 400 nanometers to 700 nanometers, a small range of the electromagnetic spectrum. Optical microscopes could detect objects as small as half the size of those wavelengths, and while that's incredibly small, on the scale of chemical molecules, bacteria and DNA, it wasn't small enough. By figuring out how to make the molecules under the microscope glow, these scientists pushed the limit of detection down to the nanoscale.
The "winners' work transformed microscopy from a field mocked for making pretty pictures, to an area where scientists could watch biochemical processes unfold before their eyes," Stefanie Reichelt of Cancer Research UK explained to the Guardian.
Literature
Not many people outside of France are familiar with Patrick Modiano, who just received the Nobel Prize for Literature, the Guardian reports. Modiano's short novels often deal with subjects of identity—strongly influenced by his Jewish heritage on his father's side—as well as selfhood, memory and time, the Guardian says. The BBC summarizes his style by calling him "the Marcel Proust of our time."
Modiano's Missing Person, which received the Prix Goncourt and is perhaps his most famous work, the Guardian writes, is a story about a detective who suffers from amnesia and spends the rest of the book trying to recover his missing memories. Modiano has wrttien nearly 30 novels, though, and such searching is a common theme in nearly all his works. He is the eleventh Frenchman to win the Nobel Prize in Literature.  
Peace
Malala Yousafzai, a 17-year-old Pakistani activist, and Kailash Satyarthi, 60, from India, shared the Nobel Peace Prize "for their struggle against the suppression of children and young people" around the world, including the right to education for all, the BBC reports.
Satyarthi, a former engineer, has spent years fighting against the practice of bonded labor—which he's called "the modern form of slavery"—in which a person, often from a low caste and often a child, is used as collateral for a debt (often a small, or even an imagined, one) and can end up working as a unpaid laborer for years. Satyarthi's work has focused on children: he has helped to free 75,000 people from bonded labor and aims to end child slavery in India, the New York Times reports. 
Yousafzai is the youngest person ever to win the Nobel Peace Prize. She began blogging about life in a Taliban-occupied state when she was just 11. After a gunman boarded her school bus and shot her in the head to try to silence her, her activism received even more worldwide support. As the Times writes, "In many ways, her story has come to symbolize the trauma of modern Pakistan, as the nuclear-armed nation has struggled to reconcile the opposing forces of violent Islamism and those who envision a progressive, forward-facing future for their country." 
(The Not-Quite Nobel Prize in) Economic Sciences
This year's last Nobel Prize goes to Jean Tirole, a French professor of economics at the Toulouse School of Economics. As the New York Times reports, Tirole's work deals with regulating competition between businesses or, as the Nobel committee put it, "taming powerful firms."  Tirole has offered insight into market failures and the way that a few strong companies can act to regulate industries, the Guardian explains. Ultimately, the Nobel Committee noted, his research seeks to answer this question: "How should the government deal with mergers or cartels, and how should it regulate monopolies?"
The Nobel Memorial Prize in Economic Science, as it is formally called, was first awarded in 1969 and is the newest of the Nobel Prizes. It was originally established to honor the 300th anniversary of Sweden's central bank. Since its creation, the New York Times writes, 85 percent of winners have been American. Tirole, the BBC points out, is only the second Frenchman ever to win.